Latest News on David J. Roberts
David J. Roberts News
Inaugural Relentless Musical Award to be Presented to Shayok Misha Chowdhury & Laura Grill Jaye
by Chloe Rabinowitz - Feb 1, 2023
The American Playwriting Foundation and Building for the Arts will present the inaugural Relentless Musical Award on Monday, February 27, 2023 at 8:00 pm at Theatre Row.
Building for the Arts Welcomes David J. Roberts as New President
by Chloe Rabinowitz - Dec 5, 2022
Building for the Arts announced that David J. Roberts will succeed Wendy Rowden as President. Rowden, who served as BFA's President for eight years, will remain on BFA's Board of Directors following her December 13, 2022 departure.
Hudson Valley Shakespeare Festival Announces Kendra Ekelund as Managing Director
by Stephi Wild - Oct 27, 2022
Hudson Valley Shakespeare Festival has announced that Kendra Ekelund will join HVSF as the new Managing Director of the company.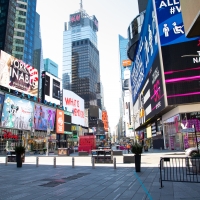 New Yorkers for Culture & Arts to Host Nonpartisan City Council Forums
by Chloe Rabinowitz - Apr 16, 2021
Join them for a series of nonpartisan City Council Candidate Forums in every borough – hosted by New Yorkers for Culture and Arts - to hear from candidates in your district and the public to discuss arts, culture, and community – and hear from the candidates on how to move the city forward.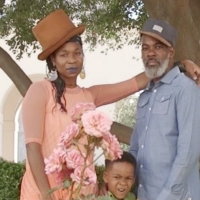 651 ARTS World Premieres Groundbreaking New Film MEMOIRS OF A... UNICORN
by A.A. Cristi - Dec 1, 2020
651 ARTS, Brooklyn's premier institution for the African Diasporic performing arts, presents the world premiere of  a groundbreaking new film - Memoirs of a…Unicorn: A BLUEPRINT - exploring the experimental collaging of intimate encounters and experiences in the three year journey of the dance installation Memoirs of a… Unicorn by choreographer Marjani Forté-Saunders and composer Everett Saunders. The film will premiere on Thursday, December 3rd at 7pm EST//4pm PST with showings on December 4th and 5th at 8pm EST/ 5pm PST.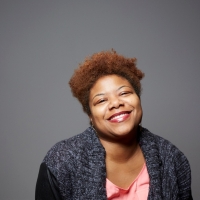 651 ARTS Announces New Director Of Programs And Chief Curator Role And Expansion Of Board Of Directors
by A.A. Cristi - Jul 27, 2020
As the world continues to adjust to a new normal in the midst of the global pandemic, renowned Brooklyn-based organization 651 ARTS today announced a major step forward in reimagining its programmatic strategy to ensure that the institution will thrive in a post-pandemic arts and culture space with the appointment of Monica L. Williams in the new role of Director of Programs and Chief Curator (DPCC).  Additionally, the institution also announced the expansion of its Board of Directors welcoming new members Claude Johnson, Bahia Ramos and Lisa Suino.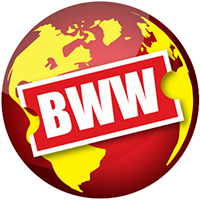 651 ARTS Announces New Initiative And Call For Submission For Brooklyn Artists
by A.A. Cristi - May 15, 2020
651 ARTS, Brooklyn's premier institution for the African Diasporic performing arts, today announced  the launch of its inaugural Artist As Resident Initiative with a call for submissions for The Neighborhood Project, a program under the Initiative  focused on emerging creatives. The Artist As Resident Initiative centers around Brooklyn's collective of artists and the diverse neighborhoods throughout the borough they represent and will include The Neighborhood Project, the Micro-Works Project for online content and community-building, and the Artist-As-Resident Feature Presentation Series.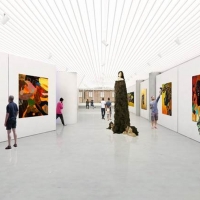 The NYC Department of Cultural Affairs Celebrates Start of Construction of New Cultural Center
by Chloe Rabinowitz - Dec 4, 2019
The NYC Department of Cultural Affairs (DCLA) and NYC Economic Development Corporation (NYCEDC) today celebrated the start of construction on a new cultural center at the 32-story mixed-use tower, located at 300 Ashland Place in Fort Greene, Brooklyn. The L10 Arts and Cultural Center will be home to several noteworthy cultural institutions including the Brooklyn Academy of Music (BAM), Brooklyn Public Library, the Museum of Contemporary African Diasporan Arts (MoCADA) and 651 ARTS.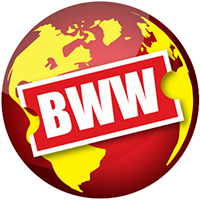 651 ARTS Shares Details Of Its Winter/Spring Season
by A.A. Cristi - Nov 15, 2019
ART's Executive Director David J. Roberts and Creative Director Raelle Myrick-Hodges today announced the line-up for the renowned Brooklyn-based organization's Winter-Spring schedule part of its 2019-2020 Season. Known as a hub for artistic innovation and the home for artists across the African Diaspora, 651's new season will highlight the spirit of collaboration and celebrate the eclecticism of Black performance.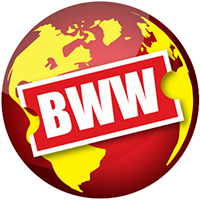 Leading Brooklyn Arts Institution 651 Arts Announces New Executive Director
by A.A. Cristi - Jul 17, 2019
651 ARTS, Brooklyn's premier organization for the African Diasporic arts, today announced the appointment of seasoned nonprofit arts leader David J. Roberts as the renowned institution's new Executive Director. The selection of Roberts follows an extensive nationwide search led by cultural consulting firm CJAM Consulting, LLC and 651's Board of Directors. Roberts, who succeeds former Executive Director Shay Wafer, will report to the Board of Directors and will officially assume the role in August, 2019.