Date of Birth: August 22, 1851
Date of Death: December 26, 1940 (89)
Birth Place: Sandusky, OH, USA
Latest News on Daniel Frohman
Stage Credits
Productions
[Broadway, 1933]
Producer
[Broadway, 1911]
Producer
[Broadway, 1911]
Producer
[Broadway, 1910]
Producer
[Broadway, 1909]
Producer
[Broadway, 1907]
Producer
[Broadway, 1907]
Producer
[Broadway, 1907]
Producer
[Broadway, 1906]
Producer
[Broadway, 1906]
Producer
[Broadway, 1904]
Producer
[Broadway, 1903]
Producer
[Broadway, 1903]
Producer
[Broadway, 1902]
Producer
[Broadway, 1902]
Producer
[Broadway, 1902]
Producer
[Broadway, 1902]
Producer
[Broadway, 1902]
Producer
[Broadway, 1901]
Producer
[Broadway, 1901]
Producer
[Broadway, 1901]
Producer
[Broadway, 1901]
Producer
[Broadway, 1901]
Producer
[Broadway, 1900]
Producer
[Broadway, 1900]
Producer
[Broadway, 1900]
Producer
[Broadway, 1900]
Producer
[Broadway, 1900]
Producer
[Broadway, 1899]
Producer
[Broadway, 1899]
Producer
[Broadway, 1899]
Producer
[Broadway, 1899]
Producer
[Broadway, 1899]
Producer
[Broadway, 1898]
Producer
[Broadway, 1898]
Producer
[Broadway, 1898]
Producer
[Broadway, 1897]
Producer
[Broadway, 1897]
Producer
[Broadway, 1897]
Producer
[Broadway, 1897]
Producer
[Broadway, 1897]
Producer
[Broadway, 1896]
Producer
[Broadway, 1896]
Producer
[Broadway, 1896]
Producer
[Broadway, 1896]
Producer
[Broadway, 1896]
Producer
[Broadway, 1896]
Producer
[Broadway, 1895]
Producer
[Broadway, 1895]
Producer
[Broadway, 1895]
Producer
[Broadway, 1895]
Producer
[Broadway, 1894]
Producer
[Broadway, 1893]
Producer
[Broadway, 1892]
Theatre Owner / Operator
[Broadway, 1892]
Theatre Owner / Operator
[Broadway, 1891]
Theatre Owner / Operator
[Broadway, 1891]
Theatre Owner / Operator
[Broadway, 1891]
Theatre Owner / Operator
[Broadway, 1891]
Theatre Owner / Operator
[Broadway, 1890]
Theatre Owner / Operator
[Broadway, 1890]
Theatre Owner / Operator
[Broadway, 1889]
Theatre Owner / Operator
[Broadway, 1889]
Theatre Owner / Operator
[Broadway, 1889]
Theatre Owner / Operator
[Broadway, 1889]
Theatre Owner / Operator
[Broadway, 1887]
Theatre Owner / Operator
[Broadway, ]
Theatre Owner / Operator
Daniel Frohman News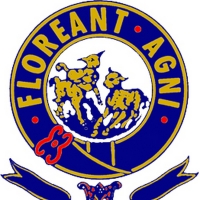 The Lambs Marks 146th Founding Anniversary
by Chloe Rabinowitz - Dec 16, 2020
The Lambs - America's first professional theatrical club and oldest professional theatrical organization - is celebrating its 146th founding anniversary this month with festive online gatherings replacing in-person social events at our clubhouse in Midtown Manhattan amid the COVID-19 pandemic.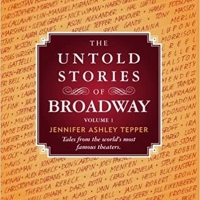 BWW Book Club: Read an Excerpt from UNTOLD STORIES OF BROADWAY: The Lyceum Theatre
by Chloe Rabinowitz - May 18, 2020
BroadwayWorld Book Club is officially off and running! Or should we say, reading! The first BroadwayWorld Book Club selection is Jennifer Ashley Tepper's The Untold Stories of Broadway Volume 1. Tepper has just released the first volume of the book for free on Kindle!
The Business of Show: Archive Material Goes on the Auction Block in February
by Gabrielle Sierra - Jan 29, 2010
Bonhams & Butterfields is pleased to present the extensive archives of the New York theatrical agency, American Play Company (APC)/ Century Play Company (CPC), including correspondence, contracts, company records, and theatrical scripts covering the first two quarters of the 20th century (est. $120,000-180,000), during the Fine Books & Manuscripts auction on February 14, 2010.