Latest News on Century Theater
Latest News on Century Theater
Stage Credits
Productions
[Off-Broadway, 1978]
Producer
Century Theater News
Dario Fo's ACCIDENTAL DEATH OF AN ANARCHIST Opens In Charlottesville
by A.A. Cristi - May 17, 2022
Live Arts Theater's 2021/22 reIGNITE Season closes with Dario Fo's hilarious political farce ACCIDENTAL DEATH OF AN ANARCHIST in a translation by Jon Laskin and Michael Aquilante, directed by Live Arts Artistic Director Susan E. Evans. ACCIDENTAL DEATH OF AN ANARCHIST will have 12 performances, May 20 through June 5, at Live Arts Theater, 123 E. Water Street, in Charlottesville.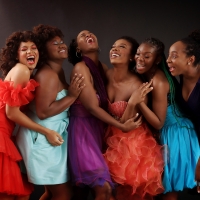 BWW Review: The Garden Theatre's SCHOOL GIRLS; OR THE AFRICAN MEAN GIRLS PLAY is a Great Collection of Talent
by Armando Urdiales - May 4, 2022
Jocelyn Bioh's play, School Girls; Or, the African Mean Girls Play, is one of the best examples of 21st-century theater. Set in an all-girls boarding school in the African country of Ghana. School Girls follows the story of a group of young women navigating their social life in the face of adversity.
Cast Announced For 8-TRACK: THE SOUNDS OF THE '70S
by Stephi Wild - Oct 26, 2021
Jamal Howard, director and choreographer of the company's show for the holiday season, 8-TRACK, has announced his cast and creative team for this sung-through musical built around hit songs from the 1970s.
Charlie Condou, Kamari Romeo And Kim Tatum Star in UK Premiere of STRAIGHT WHITE MEN
by Stephi Wild - Sep 10, 2021
Straight White Men by Korean American playwright Young Jean Lee is a hilarious and revealing play about the most unoppressed of this world's peoples.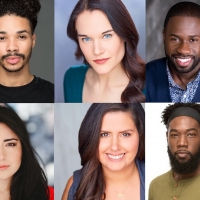 SONGS FOR A NEW WORLD Will Open Theo Ubique Four-Show Season in September
by Stephi Wild - Aug 14, 2021
The season will conclude in the summer of 2022 with a 50th Anniversary production of Stephen Schwartz and John-Michael Tebelak's musical GODSPELL, directed by the company's newly appointed Managing and Casting Director Christopher Pazdernik and choreographed by Jeff award-winner Jenna Schoppe (She/Her).
Todd Snider Announces 2021 Tour 'Return Of The Storyteller'
by TV News Desk - Jul 21, 2021
Beginning this month, Snider will embark on his 'Return of the Storyteller" tour, an extensive cross-country trek that includes more than 50 live concert dates taking place throughout the remainder of 2021.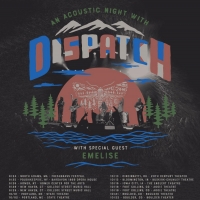 Dispatch Announce Fall Acoustic Tour Dates
by Sarah Jae Leiber - Jun 3, 2021
The songs on Break Our Fall speak not only to Chadwick Stokes' and Brad Corrigan's personal evolution, but to human nature itself, charting a course from denial and resistance to growth and acceptance through deep introspection and empathetic character studies.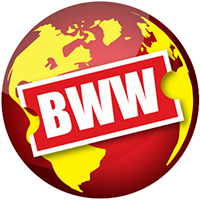 Boomerang Presents A MURDER OF CROWS By Dan Marshall
by A.A. Cristi - Apr 29, 2021
Boomerang Theatre Company presents a one night only streaming  presentation of A MURDER OF CROWS, a new play written by Dan Marshall and  directed by Scott Ebersold. The performance streams live on Zoom Friday May 7th at  7pm, with playback for 48 hours after the curtain time. Tickets are $10, and will benefit  Boomerang's new play development programs.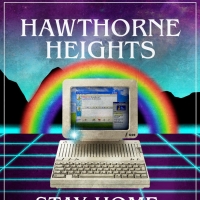 Hawthorne Heights Announces STAY HOME Virtual Tour
by Chloe Rabinowitz - Aug 19, 2020
Hawthorne Heights has announced 'Stay Home with Hawthorne Heights', a live, intimate and virtual tour with opener Mark Rose. The band will perform two unique shows per night in different cities around the United States in an effort to not only bring live music to their fans, but to raise money for independent venues, local promoters and more.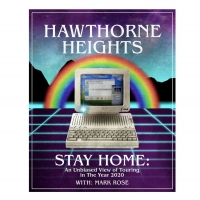 Hawthorne Heights Announce 'Stay Home' Virtual Tour
by Robert Diamond - Aug 19, 2020
Dayton, OH- Hawthorne Heights have announced 'Stay Home with Hawthorne Heights', a live, intimate and virtual tour with opener Mark Rose.
Century Theater Videos
STAGE TUBE: Highlights from KC Rep's ANGELS IN AMERICA, Directed by David Cromer
by Stage Tube - Feb 25, 2015
Kansas City Repertory Theatre presents the Pulitzer Prize- and Tony Award-winning play by Tony Kushner, Angels in America, directed by MacArthur 'Genius' Fellow David Cromer. Performances began on February 20 and run through Sunday, March 29. Press night is scheduled for this Saturday, February 28. Click below to watch highlights from Part 1, and click here to see photos from the production!