Latest News on Carter Rodriquez
Carter Rodriquez News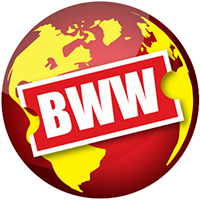 Pony World Theatre Presents PARLIAMENT SQUARE
by Julie Musbach - Jul 5, 2018
Pony World Theatre proudly announces the US Premier of James Fritz's Parliament Square. Recipient of the 2015 Bruntwood Prize for Playwriting, Parliament Square first premiered in 2017 at the Royal Exchange Theatre in Manchester before moving to The Bush Theatre in London. This bold new play has been heralded as "raw, intense, and funny…alluring" (Broadway World UK). Parliament Square continues Pony World Theatre's traditions of bringing new work to Seattle audiences and of creating evocative performances that ask meaningful questions.
The Gypsy Rose Lee Awards Announce 2017 Winners
by Stephi Wild - Feb 1, 2018
The winners of the 2017 Gypsy Rose Lee Awards are announced by the Seattle critics circle, Seattle Theater Writers!
Announcing The Nominees For The 2017 GYPSY ROSE LEE AWARDS By The Seattle Theater Writers
by A.A. Cristi - Jan 24, 2018
Seattle's critics announce the Nominees of Excellence in Seattle theatrical productions. Spanning dozens of theater companies and productions, from large and prominent to small and humble, the Gypsy Rose Lee Awards honor the excellence found in as much professional theater as we reviewers can attend in a year. Named in honor of the famed theater entrepreneur and Seattle native, Gypsy Rose Lee, and in a nod to the vast numbers or theater practitioners forced to travel the country to earn their living, the Gypsys seek to acknowledge the excellence of the Seattle theater community.
BWW Review: Pony World's Collaborative AMERICAN ARCHIPELAGO is Bizarre, and Works as a Comedy
by Amelia Reynolds - Jul 30, 2017
Pony World's world premiere 'American Archipelago' is a collaborative examination of American culture and values. Written by Holly Arsenault, Kelleen C. Blanchard, Tre Calhoun, Vincent Delaney, Brendan Healy, Maggie Lee, Sara Porkalob, and Seayoung Yim, 'American Archipelago' feels more like an incubator than a melting pot. Eight folks from different communities live side-by-side in a semi-symbolic neighborhood called 'The United States of America.' While this campy fever-dream succeeds as a black comedy, what's missing from this conceptual piece is a fresh concept.
Weird and Whimsy Collide at Annex Theatre
by BWW News Desk - Feb 10, 2017
Kicking off its dynamic 30th season with one of its most ambitious and exciting shows ever, Annex Theatre presents Scary Mary and the Nightmares Nine written by Amy Escobar and directed by Eddie DeHais.
Journey to the Nightmare Realm for Annex's 30th Season
by A.A. Cristi - Feb 3, 2017
When Mary, played by Corinne Magin, pricks her finger, her blood awakens the ancient Slither, and now she must journey through the Nightmares Nine to save herself from his gnashing teeth. This hilarious and hallucinatory fairytale creeps, crawls, and catapults its way through the tantalizing and terrifying darkside of the imagination.
2016 Gypsy Rose Lee Awards Winners Announced!
by BWW News Desk - Jan 27, 2017
The 'large theater' productions of ACT Theatre's The Royale and The 5th Avenue Theatre's How to Succeed in Business Without Really Trying take top honors and the 'small theater' productions of ArtsWest's Death of a Salesman and Washington Ensemble Theatre's The Things Are Against Us take top honors - for most category wins!?