Latest News on Caroline Davis
Caroline Davis News
BWW Review: A Boy with Big Dreams: MSMT's JACK & THE BEANSTALK
by Carla Maria Verdino-S√ľllwold - Jun 13, 2022
Maine State Music Theatre opened its Theatre for Young Audiences series with a delightful, energetic, and amusing production of Robin and Clark's JACK AND THE BEANSTALK that drew a crowd of enthusiastic youngsters, their teachers, parents, and grandparents for the four performances on June 13.
Zilker Theatre Productions Announces Cast for Disney's NEWSIES THE MUSICAL
by Chloe Rabinowitz - Jun 9, 2022
Zilker Theatre Productions has announced the cast for Disney's Newsies the Musical for the 63rd year of its free, outdoor, summer musical production in partnership with the City of Austin. T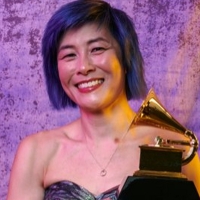 Violinist Jennifer Koh Receives Best Instrumental Solo Grammy Award For 'Alone Together'
by A.A. Cristi - Apr 4, 2022
Korean American violinist Jennifer Koh has been awarded the Grammy Award for Best Instrumental Solo for her recording Alone Together, released by Cedille Records and based on her online performance series of the same name created in response to the coronavirus pandemic and the financial hardship it has placed on many in the arts community. The album features 39 world premiere recordings of new works by established and emerging composers. Ms. Koh received the award at the 64th Annual Grammy Awards ceremony held in Las Vegas on Sunday, April 3.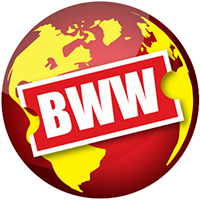 2022 NYC Winter Jazzfest Marathon Schedule Announced + More Shows AddedÔĽ¬Ņ
by A.A. Cristi - Dec 16, 2021
Today, NYC Winter Jazzfest, Berklee Institute for Jazz and Gender Justice, The New School, and M³ (Mutual Mentorship for Mentorships) announce their new joint initiative This Is A Movement: Towards Liberation, a movement aiming to create a more equitable music industry - particularly in the jazz and creative space  - through the lens of an intersectional Black feminist provocation.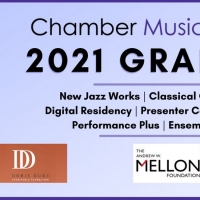 Chamber Music America Awards Nearly $1.3 Million in Grants to the Small Ensemble Music Field
by Chloe Rabinowitz - Aug 23, 2021
Chamber Music America (CMA), the national network for ensemble music professionals, today announced the distribution of $1,290,450 through its six grant programs.
Jen Shyu & Sara Serpa's Season Concludes With Six Virtual World Premieres By Womxn Artists
by A.A. Cristi - Dec 2, 2020
Hosted by M³ Editor-in-Chief Jordannah Elizabeth, each premiere will be followed by a Q&A with the artists, who will answer questions from the audience about their creative process. The performances are streamed via Zoom and may be accessed for free with RSVP. Reserve at JazzMuseumInHarlem.org.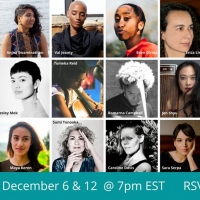 Jen Shyu and Sara Serpa's M³ Initiative to Feature Six Virtual World Premieres By Womxn Artists
by A.A. Cristi - Dec 1, 2020
After nearly six months working together as part of the Mutual Mentorship for Musicians (M³) initiative, co-founded by Jen Shyu and Sara Serpa to foster creative partnerships among womxn musicians worldwide, the project's inaugural group of artists reconvenes virtually for the world premieres of their new, collaborative M³ commissions on Sunday, December 6 at 7:00 p.m. ET and Saturday, December 12 at 7:00 p.m. ET via the National Jazz Museum in Harlem.
Jen Shyu And Sara Serpa Launch A Mutual Mentorship For Womxn Musicians
by A.A. Cristi - Jul 22, 2020
Co-founded in spring 2020 by vocalist, composer, and multi-instrumentalist Jen Shyu and vocalist-composer Sara Serpa, M³a?"Mutual Mentorship for Musiciansa?"was conceived as an initiative that empowers and elevates womxn musicians around the world (including BIPOC and LGBTQIA2S+ across generations) in a new model of mentorship comprising four sessions per year with each session culminating in a performance of new collaborative commissions.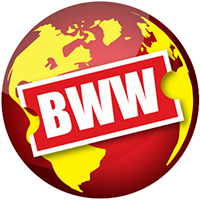 Classical Music Streaming the Week Of May 18'Ä"24
by A.A. Cristi - May 14, 2020
What's Streaming: Classical
Julie Halston, Michael Longoria and More Are Coming to Birdland
by Chloe Rabinowitz - Jan 24, 2020
Below is the upcoming schedule at Birdland Jazz Club and Birdland Theater February 3 through February 16: