Latest News on Brandon J Pierce
Brandon J Pierce News
Wilma Theater Presents ETERNAL LIFE PART 1, April 11- 30
by A.A. Cristi - Mar 15, 2023
The Wilma Theater in Philadelphia is proud to present the world premiere of ETERNAL LIFE PART 1 by Nathan Alan Davis, directed by Co-Artistic Director Morgan Green, on stage April 11-30 2023.
Miniball Brings Fringe Festival Energy to Old City For 10 Days Next Month
by Stephi Wild - Nov 28, 2022
After an incredibly successful and massive month-long run during the Philadelphia Fringe Festival, Cannonball Festival is returning with its small and mighty off-shoot Miniball. Miniball is a 10-day smaller version of Cannonball. Running December 8-18 at Christ Church Neighborhood House, this eclectic performance festival will feature returning audience favorites from this year's Cannonball Festival alongside brand-new performances and touring works.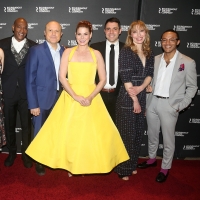 Photos: BIRTHDAY CANDLES Company Celebrates Opening Night
by Bruce Glikas - Apr 11, 2022
Just last night, Roundabout Theatre Company New York premiere of Birthday Candles by Noah Haidle, starring Emmy Award winner Debra Messing, directed by Vivienne Benesch, celebrated opening night at the American Airlines Theatre on Broadway and BroadwayWorld was there to capture photos!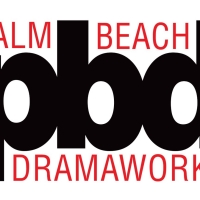 Palm Beach Dramaworks Announces New Year/New Plays Festival
by Chloe Rabinowitz - Jan 24, 2022
The New Year/New Plays Festival, one of Palm Beach Dramaworks' most popular annual events, will take place online from February 2 - 6, with readings of five intriguing plays that are still in development.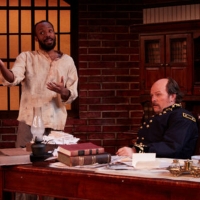 BWW Review: BEN BUTLER brings a Civil War battle with witty repartee instead of rifles to North Coast Rep
by E.H. Reiter - Nov 8, 2021
BEN BUTLER now playing at North Coast Reep through November 21st is based on a true historical event from the Civil War. Instead of rifles, this play takes on this historical battle with witty repartee and some thought-provoking arguments about deciding what is the right decision, what is the legal decision, and whether those may be the same things.
BWW Interview: Director David Ellenstein talks about history and humanity in BEN BUTLER at North Coast Rep
by E.H. Reiter - Nov 3, 2021
Interview with Director David Ellenstein on how humor can be found in even the most serious of events, and BEN BUTLER, now playing at North Coast Repertory Theatre through November 21st finds the humanity and comedy during a pivotal moment of the Civil War.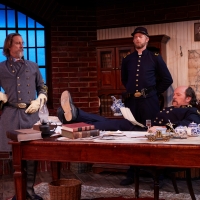 North Coast Repertory Theatre Extends its Production of BEN BUTLER
by Stephi Wild - Nov 3, 2021
Written by Richard Strand, BEN BUTLER is part comedy, part history and completely captivating. General Benjamin Butler faces an impossible moral dilemma: follow the letter of the law or make a game-changing move that could alter the course of American history. It's a battle of wit and word play as the characters spar with each other over respect, equality and civil rights.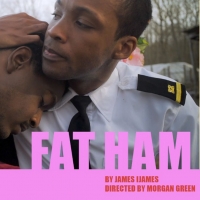 BWW Review: What a Piece of Work is FAT HAM at Wilma Theater
by Amber Kusching - May 20, 2021
Wilma Theater's Fat Ham is a witty take on Shakespeare's Hamlet where the only death is the patriarchy.Let's see what BWW's critic had to say...
Wilma Theater Announces World Premiere Digital Production Of James Ijames' FAT HAM
by Chloe Rabinowitz - Feb 24, 2021
The ghost of Juicy's dad haunts him and asks for revenge - on Juicy's uncle, who has now married his widowed mom. Sound familiar? The Wilma Theater has announced the world premiere digital production of James Ijames' FAT HAM, a contemporary adaptation of Shakespeare's HAMLET, set in the American South.
The Wilma Theater Presents Four Original Hothouse Shorts This February
by A.A. Cristi - Jan 19, 2021
The Wilma Theater has announce that its acclaimed acting company will be releasing four HotHouse Shorts during the month of February.