Latest News on Bonnie Becker
Bonnie Becker News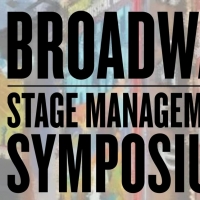 Broadway Stage Management Symposium Announces Topics and Speakers
by Chloe Rabinowitz - May 13, 2020
The sixth annual Broadway Stage Management Symposium (BSMS) will feature the largest group of panelists yet. Over Fourty-Two Broadway Stage Managers and Professionals will participate in the online digital experience on May 30th & 31st. This incredible array of panelists will be joined by stage managers from across the country and around the world.
Will Britney Spears Musical ONCE UPON A ONE MORE TIME Arrive on Broadway This Fall?
by Nicole Rosky - Mar 19, 2020
As BroadwayWorld reported earlier this week, Britney Spears musical ONCE UPON A ONE MORE TIME, as forced to cancel its pre-Broadway engagement in Chicago, where it was previously scheduled to open on April 30. According to a member of the cast however, the show might still be on track to open on Broadway in Fall 2020.
Briga Heelan, Justin Guarini, Simon Callow, Emily Skinner and More to Lead ONCE UPON A ONE MORE TIME
by Chloe Rabinowitz - Mar 4, 2020
Broadway In Chicago and The Nederlander Organization have announced the world premiere cast for the Broadway-bound ONCE UPON A ONE MORE TIME, a new musical set to the hits of Britney Spears.
BWW Blog: Christopher Vo of ON THE TOWN - Live Theatre
by Guest Blogger: Christopher Vo - Sep 22, 2014
One of the wonderful things about live theater is that each audience member's experience is different. For me, a favorite aspect of live theater is its ability to suspend disbelief and to transport the audience to the world being presented onstage. When it's done well, immersion into the story-telling and production can make the audience forget, at least for a moment, that they are watching a bunch of actors in a play. The experience envelopes them, and before long the audience is crying and laughing along with the characters on the stage.
Photo Coverage: Inside Broadway & NICE WORK IF YOU CAN GET IT Present 'Creating the Magic' Program
by Stephen Sorokoff - Jun 14, 2013
On Thursday, June 13, Inside Broadway partnered with Nice Work if You Can Get It at Broadway's Imperial Theatre, where thousands of NYC public school students visited for two exclusive 'Creating the Magic' events. The program provided students with a behind the scenes look at the magical world of Broadway and learn about all the career opportunities in the theater. Check out a look at the event below!