Latest News on Annabella Schmidt
Annabella Schmidt News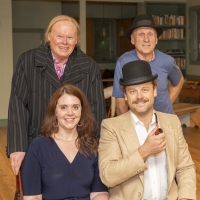 Middlebury Community Players to Present THE 39 STEPS at Town Hall Theater This Month
by Chloe Rabinowitz - Sep 2, 2022
Move aside, Alfred Hitchcock! He needed thirty-two actors to film his 1935 spy thriller The 39 Steps. The Middlebury Community Players does it with four in its production of the brilliant comedy The 39 Steps at Town Hall Theater. The 39 Steps runs September 15-18 at Middlebury's Town Hall Theater.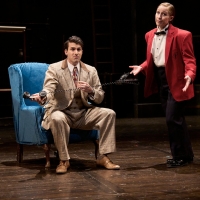 Photos: Inside Look at Great Lakes Theater's THE 39 STEPS
by Marissa Tomeo - May 1, 2022
Great Lakes Theater (GLT) presents the finale of its 60th anniversary season with the uproarious romantic thriller, Alfred Hitchcock's The 39 Steps. This fast-paced, madcap Tony Award-winning show is a fitting way to end this momentous season. Alfred Hitchcock's The 39 Steps will perform in the company's intimate and audience-friendly home at the Hanna Theatre, Playhouse Square, April 29 – May 22, 2022. 
BWW Review: THE 39 STEPS at The Loretto Hilton Center For Performing Arts
by Rob Levy - Mar 28, 2022
The Rep's season finale is a hilarious romp that celebrates the frivolous, delivering a barrage of slapstick fun from start to finish. Murder has never been more fun!
BWW Review: THE 39 STEPS at Gulfshore Playhouse
by Elizabeth James - Feb 23, 2022
THE 39 STEPS at Gulfshore Playhouse is a comedy filled with murder, mischief, and mayhem.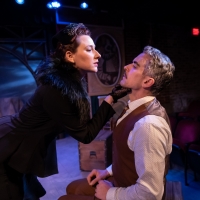 BWW Review: Silliness is Raised to Absurd in Hanover Tavern's Hysterical 39 STEPS
by Jeremy Bustin - Mar 13, 2020
Alfred Hitchcock's classic 1935 film, 'The 39 Steps' is a typical Hitchcockian concoction of action, suspense and surprising twists, topped off with a bit of humor for good measure. Patrick Barlow's amusing adaptation ups the ante on the comedy and adds a bit of absurdity (and dozens of recognizable Hitchcockian references) to this award-winning farce, based on both the film and the 1915 John Buchanan novel. Thanks to a superb cast and crew, Richmond audiences can now experience one of the silliest and most entertaining plays at Virginia Repertory Theatre's Hanover Tavern through March 29.
BWW Review: ALFRED HITCHCOCK'S THE 39 STEPS Brings Top-notch Style and Design to DC
by James McQuillen - Feb 14, 2020
The production's strong design and sense of style provide for a terrific, if slightly uneven, evening.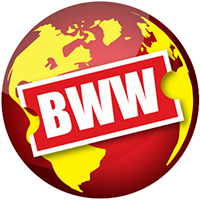 Four Actors Play Over 150 Characters In Constellation Theatre's THE 39 STEPS
by A.A. Cristi - Jan 10, 2020
Following its critically acclaimed run of Little Shop of Horrors this fall, Constellation Theatre Company continues its 2019/20 Season: Free Your Passion with The 39 Steps, a fast-paced and riotously funny adaptation of Alfred Hitchcock's 1935 spy thriller film.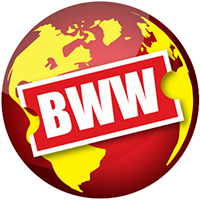 Riverside Theatre Presents Alfred Hitchcock's THE 39 STEPS
by A.A. Cristi - Dec 27, 2019
Riverside Theatre is proud to present the uproarious, Tony Award-winning comedy, The 39 Steps. The 39 Steps performs on the Waxlax Stage from January 21 a?" February 9, 2020.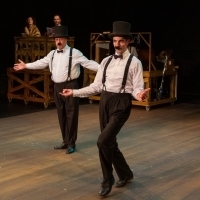 BWW Review: THE 39 STEPS: Playing Hitchcock For Laughs
by Nancy Grossman - Jul 15, 2019
If there's one thing that summer theater should be, it's fun, and Gloucester Stage Company's production of THE 39 STEPS happily fulfills the requirement. Actually, it is more than fun - it is laugh out loud funny, thanks to the witty script, the crisp direction by Artistic Director Robert Walsh, and the antics and split-second comic timing of a quartet of actors who play over 150 characters without going off the rails. Joining them on stage is Malachi Rosen, a Foley Artist who produces a litany of sound effects, allowing the audience to see and hear how every door slam, train whistle, and gun shot happens. The 1935 film was a classic Alfred Hitchcock thriller, but the stage adaptation by Patrick Barlow heaps large helpings of farce and satire atop the story, while maintaining a high level of suspense.
THE 39 STEPS Opens At Saint Michael's Playhouse
by A.A. Cristi - Jul 1, 2019
Producing Artistic Director Chuck Tobin today announced the July 3 opening of Alfred Hitchcock's The 39 Steps at Saint Michael's Playhouse. The critically acclaimed 2007 Olivier Award-winner for Best New Comedy is the second production of the Playhouse's 2019 summer theater season.
Annabella Schmidt Videos
STAGE TUBE: Behind the Scenes with the 39 STEPS Tour
by Lauren Wolman - Mar 4, 2010
Mix a Hitchcock masterpiece with a juicy spy novel, add a dash of Monty Python and you have Alfred Hitchcock's THE 39 STEPS. This 2 time Tony and Drama Desk Award winner will play the Robert S. Whitney Hall - The Kentucky Center from March 16 through 21, 2010 as a part of the Broadway Across America series.