Latest News on Andre Messager
Andre Messager News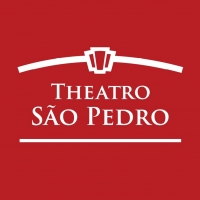 WEST SIDE STORY and THE THREEPENNY OPERA Announced Among the Attractions of Theatro Sao Pedro's 2022 Season
by Claudio Erlichman - Dec 22, 2021
Theatro Sao Pedro announces its 2022 season. The lyrical series will include eleven titles: La Serva Padrona; Livietta and Tracollo; The Capulets and the Montechios, by Bellini; West Side Story; Lecture on Waterbirds; Threepenny Opera, by Weill; Ariadne in Naxos, by Strauss; Viva La Mamma, by Donizetti and El Barberillo de Lavapies, among others.

BWW Review: The Joyce Theater Foundation Presents the Sarasota Ballet
by Rose Marija - Aug 22, 2018
On Saturday, August 18, 2018, I attended the 8pm performance, Program B, of the Sarasota Ballet, at the Joyce Theater. Iain Webb, former dancer with both the Sadler's Wells and the Royal Ballet of London, dancing lead roles, took over the directorship of the Sarasota Ballet in July 2007. This program included pieces by Christopher Wheeldon and Sir Frederick Ashton.
Andre Messager Frequently Asked Questions
How many shows has Andre Messager written?
Andre Messager has written 5 shows including Monsieur Beaucaire (Composer), Mirette (Composer), Véronique (Composer), The Little Michus (Composer), Monsieur Beaucaire (Composer).