Latest News on Allison Cain
Allison Cain News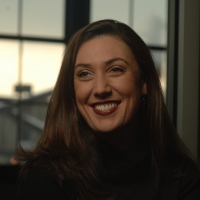 Lifeline Theatre Announces Management Transition
by Chloe Rabinowitz - Jul 1, 2021
As Lifeline Theatre concludes its 38th season, long-time Managing Director Allison Cain has announced she will transition out of her leadership role in Fall 2021.  "It has been an honor and a privilege to serve the artistic mission and vision of Lifeline Theatre," Cain said. "The pride I have in this organization and its people is immense."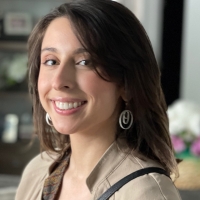 Amelia Ablan Joins Lifeline Theatre As Production Manager
by A.A. Cristi - Jun 15, 2021
​​​​​​​Lifeline Theatre welcomes Amelia Ablan to her new staff position as Production Manager, beginning June 2021. Reporting directly to Artistic Director Ilesa Duncan and Managing Director Allison Cain, Ablan will be responsible for overseeing the production processes for the company, collaborating closely with directors and the Artistic Director to fulfill the production needs for Lifeline's future live and digital programming.  Ablan succeeds Jennifer McClendon, who served as Production Manager since 2016, now heading to Providence, Rhode Island to Trinity Repertory Company as their new Producing Director.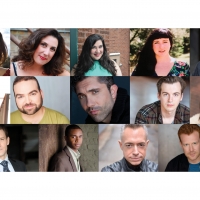 The Factory Theater to Launch THE FACTORY ZONE, a Two-Night Event Featuring a Collection of Eight Plays
by Chloe Rabinowitz - Nov 11, 2019
The Factory Theater,1623 W. Howard St., has announced the launch of The Factory Zone, a two-night event featuring a collection of eight plays and conceived by Factory Co-Artistic Directors Manny Tamayo and Stacie Barra. The Factory Zone will run Friday, Nov. 15 and Saturday, Nov. 16 at 8 p.m. Tickets for The Factory Zone are $10, and may be purchased through the Box Office by calling 866-811-4111 or by visiting TheFactoryTheater.com.

Photo Flash: Lifeline Theatre Presents THE MAN WHO WAS THURSDAY
by A.A. Cristi - Feb 25, 2019
Lifeline Theatre ensemble member Christopher Walsh (Gogol/Tuesday); with guest artists Allison Cain (Sunday), Eduardo Xavier Curley-Carrillo (Gabriel Syme), Jen Ellison (Dr. Bull/Saturday), Linsey Falls (Professor de Worms/Friday), Sonia Goldberg (Familiar #2), Cory Hardin (Lucian Gregory), Marsha Harman (The Secretary/Monday), Oly Oxinfry (Familiar #1), Corbette Pasko (The Marquis de St. Eustache/Wednesday). With understudies David Gordezky and Sarah Scanlon.
Lifeline Theatre Presents THE MAN WHO WAS THURSDAY
by Julie Musbach - Jan 3, 2019
Lifeline Theatre presents The Man Who Was Thursday, adapted by Lifeline Theatre ensemble member Bilal Dardai and directed by Jess Hutchinson. Dardai and Hutchinson return to this 1908 satire after having first mounted it at New Leaf Theatre, where Hutchinson was the Artistic Director, in 2009 (Non-Equity Jeff nomination: New Adaptation) to re-explore this absurdist tale of identity and intrigue for a new decade.
Factory Theater Announces THE DARKNESS AFTER DAWN
by Julie Musbach - Sep 19, 2018
The Factory Theater begins its 26th season with The Darkness After Dawn, October 19 - December 1, at the Factory Theater, 1623 W. Howard St., Chicago. The play is written by Factory Theater Co-Artistic Director and Jeff Award-winning playwright Manny Tamayo and directed by Factory Theater Ensemble Member Mandy Walsh.
Ilesa Duncan Joins Lifeline Theatre as Artistic Director
by A.A. Cristi - Jul 16, 2018
Lifeline Theatre welcomes Ilesa Duncan as artistic director beginning January 2019. Reporting directly to Lifeline's Board of Directors and working in partnership with Managing Director Allison Cain, Duncan will be responsible for stewarding the vision of the artistic ensemble, engaging and inspiring Lifeline's extended family, seeking out meaningful collaborative opportunities and upholding the mission of the organization. Duncan succeeds Dorothy Milne, who has served as artistic director since 1999 and will continue in the role until Duncan's duties commence in January 2019. Duncan joins the Lifeline artistic ensemble immediately and Milne will continue as a member of the artistic body following her departure from her artistic director role. Meanwhile, Lifeline's 2018-19 season will open with the world premiere MainStage production of Frankenstein (running September 7-October 8) and the KidSeries production of Bunnicula (running October 20-November 25).
Lifeline Theatre Announces New Casting Director
by Julie Musbach - Feb 15, 2018
Lifeline Theatre welcomes ensemble member Andres Enriquez to his new staff position as casting director, beginning February 2018. Reporting directly to Artistic Director Dorothy Milne and Managing Director Allison Cain, Enriquez will be responsible for overseeing the audition processes for the company, collaborating closely with directors to fulfill the casting needs for Lifeline's three MainStage and three KidSeries productions every season.

Lifeline Theatre Artistic Director Dorothy Milne Steps Down
by Julie Musbach - Jan 16, 2018
As Lifeline Theatre continues its 35th season, long-time Artistic Director Dorothy Milne has announced she will transition out of her leadership role during the coming year. I love my job and I won't be leaving Lifeline, Milne said. I will still be an active ensemble member and volunteer. But I'm over 60 years old and I look forward to spending more time away from a desk.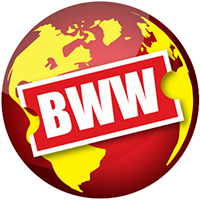 WildClaw Theatre Stages World Premiere Horror Play NIGHT IN ALACHUA COUNTY
by A.A. Cristi - Sep 13, 2017
WildClaw Theatre Company proudly presents the world premiere production of NIGHT IN ALACHUA COUNTY running through October 7th at The Den Theatre, 1333 N. Milwaukee Ave. WildClaw, Chicago's only horror theater, continues their 2017 season with a disturbing new work by Chicago playwright Jennifer Rumberger. After staying away for 17 years, Violet returns home to a back-woods part of Florida to face the mother and sister she left behind, and the disturbing secrets they share and also some necromancy and an eyeless demon creature. Tickets are on sale now at www.wildclawtheatre.com. Tickets are $30 General Admission & $20 for students & industry professionals.