PATTI LUPONE: Don't Monkey With Broadway at McCallum Theatre
Dates

1/18/2022

Theatre


73000 Fred Waring Drive
Palm Desert,California 92260


Phone: (760) 340-2787




In Don't Monkey with Broadway, two-time Tony Award winner Patti LuPone explores, through indelible interpretations of classic Broadway show tunes by the likes of Richard Rodgers, Lorenz Hart, Jule Styne, Stephen Schwartz, Charles Strouse, Leonard Bernstein, Stephen Sondheim, Cole Porter and Irving Berlin, how her life-long love affair with Broadway began and her concern for what the Great White Way is becoming today.

News About PATTI LUPONE: Don't Monkey With Broadway at McCallum Theatre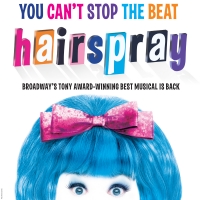 McCallum Theatre Announces 2021-22 Season
May 10, 2021
The McCallum Theatre officially reopens with Hairspray beginning this December. The production will run December 3-5, 2021.
McCallum Theatre Announces 20/21 Season Including JERSEY BOYS, COME FROM AWAY, and BEAUTIFUL
July 10, 2020
The McCallum Theatre has announced its 2020/2021 season including a large selection of concerts, musicals, and special appearances.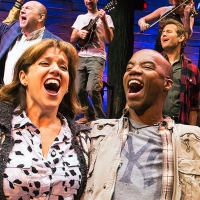 McCallum Theatre Announces Its 2020-2021 Season Featuring COME FROM AWAY, Kristin Chenoweth, Patti LuPone And More
April 16, 2020
The McCallum Theatre announced today its new lineup for the 2020-2021 season, with an exciting schedule of world-class artistry that has been the Theatre's hallmark for more than three decades. The new season includes an assortment of McCallum debuts, along with iconic superstars, long-awaited return visits from show business royalty, plus a robust comedy lineup and an impressive array of Broadway's most cherished, long-running shows.

WAITRESS, THE PLAY THAT GOES WRONG, A CHRISTMAS STORY And BEAUTIFUL Will Anchor The McCallum's Exciting New Season, Announced Today
April 08, 2019
The McCallum Theatre announced today its new lineup for the 2019-2020 season, continuing to present the finest world-class artists and entertainers for Coachella Valley audiences.  The new season includes McCallum debuts, returning favorites, iconic superstars, family-friendly entertainment and holiday cheer, among so much more. A CHRISTMAS STORY, WAITRESS and THE PLAY THAT GOES WORING are among the many Broadway offerings in what looks to be the most stellar season in McCallum history.