FTA Announces Winners Of 2018 New Musical Discovery Series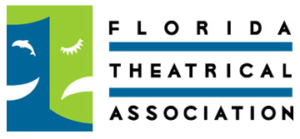 Florida Theatrical Association has announced the winners of the third annual New Musical Discovery Series, a showcase for new musicals to be presented August 24 & 25, 2018 at The Abbey and The MEZZ in downtown Orlando. The staged readings will be open to the public and free of charge.
More than 40 aspiring playwrights from around the country submitted new works that were reviewed by a panel of theater professionals. The panel selected two works that will each received a staged reading featuring local directors and talent.
Staged Reading Selections:
THE UNITED STATES OF US
Book & Lyrics by Alan Gordon
Music by Joy Son
Staged Reading Directed by Michael Wanzie
Synopsis: Set in Brooklyn in 1998, Ken, a single gay man, agrees to marry Esme, a Colombian student, when she finds herself pregnant and on the verge of deportation. When the prospect of same-sex marriage comes to New York, a surprising threat is presented to this unusual family unit.
SINGLEWIDE
Book by George D. Nelson and Maclain Nelson
Music & Lyrics by Jordan Kamalu
Additional Lyrics by George D. Nelson
Staged Reading Directed by Chad Lewis
Synopsis: SINGLE WIDE is a simple comedy about the struggles of a community of women living in a trailer park in the South. Young mother Katy is trying to change the future for herself and son Sam through hard work and education. Her friend and neighbor Flossie is trying to change her future by finding a man to take her out of the park. The two friends, along with sisters Jaz and Serena, live in relative harmony until military veteran Guy comes to town and shakes things up.
For more information, visit www.FloridaTheatrical.org.
Florida Theatrical Association is the non-profit presenter of Broadway in Orlando, Fort Lauderdale and Miami. Florida Theatrical Association strives in its mission to educate and develop new theatre audiences while encouraging and preserving the presentation of touring Broadway theatre. Since 1989 Florida Theatrical Association has presented over 1,000 Broadway performances and distributed over $1.5 million in scholarships and grants to arts organizations across the state of Florida. For more information, visit FloridaTheatrical.org .