SEIS Is Back and This Time to Teatro Círculo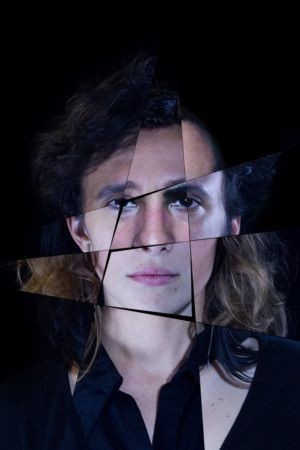 A tribute to six transgender women... and to the LGBTQ+ community around the world.
SEIS (SIX) by Federico Roca is back on stage and this time as part of Teatro Círculo's CALLBACKseries2018 which takes a second glance at projects with previous limited engagements by independent artists, fostering and supporting work whose artistic merits and the audience response make them worthy of a second exposure. This year's edition of CALLBACKseries has two parts; starting its showtimes with MÁSCARAS AFUERA followed by SEIS by Federico Roca.
This play is a tribute to the transgender women murdered in Uruguay between 2012 and 2013. Of the six cases, only one has been solved. Humor and the absurd of prejudices set the scene through live music, dramatic and comedic monologues, parody, satire, sketches and dancing.
SEIS is a theatrical journey that celebrates diversity and denounces violence against the LGBTQ+ community, especially in Spanish-speaking countries. The piece presents testimonies related to specific cases and reaches universality through the passionate commitment of an international artistic team that creates a deep reflection about respect, social inclusion and a commentary on each individual's role. A cast and creative team of Argentinian, Spanish, Venezuelan, Puerto Rican, and Peruvian artists: Carmen Borla, Javier Figuera, María Fontanals, Jerry Soto, and Gredivel Vásquez are directed by Pablo Andrade, who also produces with Yessi Hernández and Diego Chiri for Corezon. The Lighting Design is by Omayra Garriga Casiano, the Costume Designer is Silvana Ottavianelli and the choreography is by Jenyvette Vega.
SIX was part of the Hispanic Federation's FUERZAfest2017 being awarded with the Best Playwright-Abniel Marat Award, Best Play, Best Director, Best Actress and, Best Actor awards, and with three 2017 HOLA Awards for Outstanding Achievement in Directing, Outstanding Performance by a Female Actor, and Outstanding Performance by a Male Actor.
This moving and full of powerful performances production is performed in Spanish with English translation at TEATRO CÍRCULO located at 64 East 4th Street in Manhattan, between Bowery and Second Avenue, with performances in the weekends of April 6-15, 2018. Showtimes are Fridays and Saturdays at 8:30pm and Sundays at 3:30pm.