Interview: Ace Young Goes From Concert Hall To Black Box When VATICAN FALLS Opens October 27th at The Tank
"I'm here to celebrate life, celebrate love, and carry them to the light that they deserve so they can finally find their purpose."
Ace Young is changing, and he is extremely happy about it. After years of self-doubt and living with depression from his youth, the Broadway alum and concert hall star, took some much-needed inspiration from wife Diana DeGarmo and, recently, stepped into a brighter light and a brighter future. This week, Ace will take his newly found zest for life and love and apply them to a significant work of theatrical writing as VATICAN FALLS has its world premiere at The Tank. This play by Frank J. Avella deals with the difficult topics of sexual abuse and the catholic church, as it tells the true stories of people who have survived assault, and some whose lives ended, as a result of their victimhood. The play being produced by High Voltage Productions and The Thank has had a rocky road to its debut, having had productions shut down by powerful forces in the world, but Ace Young and James Gracia are days away from their opening night, in the piece being co-directed by author, Avella, and Carlotta Brentan.
Even as they were in the throes of their last week of rehearsals, Ace and his young colleague, Mr. Gracia, stopped by for a photo shoot and a chat about suicide, depression, spiritual brotherhood, and the ultimate goal of celebrating life.
VATICAN FALLS will play The Tank October 27th through November 20th. For information and reservations visit the Tank website HERE.
This interview has been edited for space and content.
Photos by Stephen Mosher; visit the Stephen Mosher website HERE.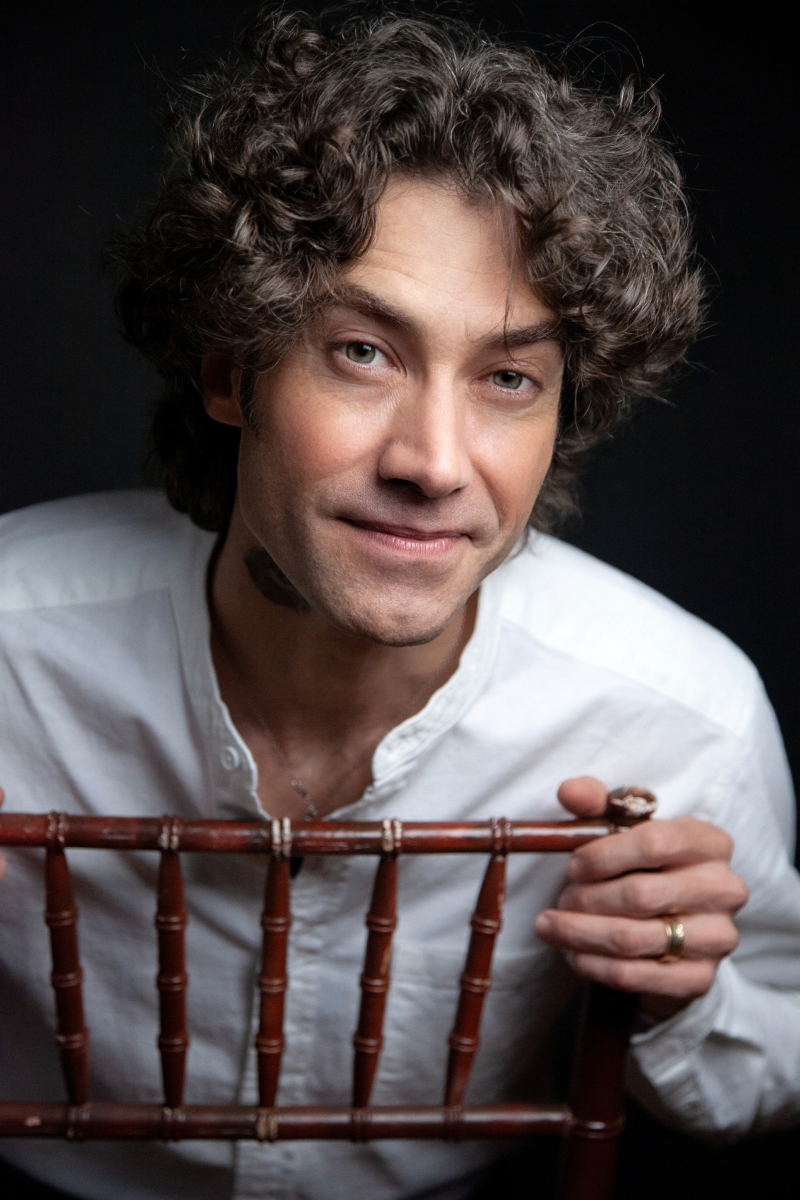 Ace Young, welcome to Broadway World.
Thank you.
The last time we talked, you had just done DNA at Birdland with your lovely wife Diana DeGarmo.
Yes.
Are you singing lately?
Yes. Diana and I have actually been putting together a new show that we're gonna have very soon. And once we do, you'll be the first to know. Once I get through Vatican Falls, we're gonna do a little bit of a stint in Vegas. We were at the Venetian last year doing a big show, but Six just took over our theater, so they're gonna be there and we're gonna go with our friends to another theater, and we'll be there for Christmas and do our Christmas Cheer. Then we're gonna be working on our next DNA presentation, and it's not just a show, it's actually gonna be more like a short TV vibe. We're gonna bring that into a show that changes every time we do it, because the last thing I wanna do is do the same songs every day until I'm dead. (Laughing heartily.) I wanna change the story so that you have a reason to come see us again, and we get to celebrate life together.
That's how you should live your life.
Yes!
Don't do the same thing every day until you're dead.
Exactly!
But today we're not here to talk about music. We're here to talk about theater.
Yes.
You just mentioned Vatican Falls, which is about to have its world premier...
Yes.
...After a troubled trajectory. So let's start with this: tell our readers what this play is about.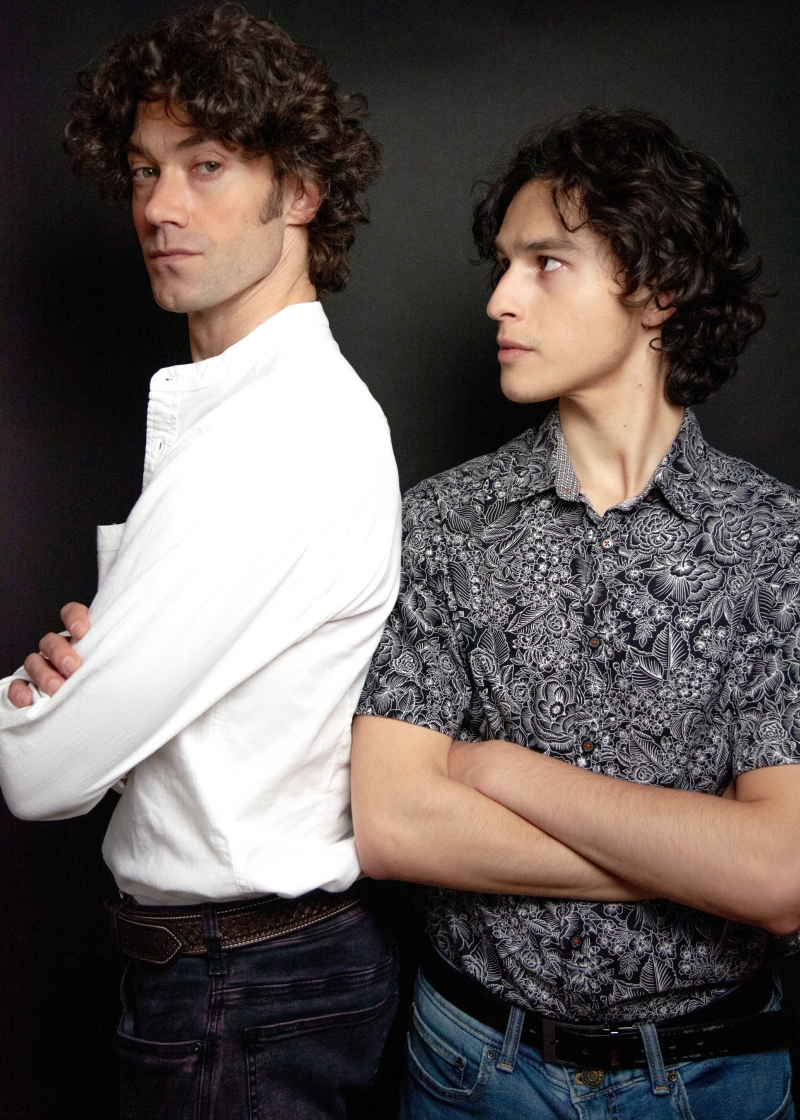 Vatican Falls is a suspenseful, thrilling, love story with true stories of sexual abuse survivors within the Catholic Church. It takes you on a ride that you know is gonna hit on a real level, because the stories are true. Unfortunately, with the sexual abuse survivors, a lot of them are disowned. Once their family has to hear the news, even when the church pays them, they are feeling self-shame and not even the value in themselves to exist. And most of them kill themselves. Out of the people that you're gonna hear in our show, I would like to say half of them are still here, and we're really doing this for people to realize that their own personal happiness and their own life is the most important thing in this journey that we're here for.
And I wanna help people that are in a dark place. I've personally gone through depression and suicide twice in my life, once was with the church, and the other was with being the only one at the house after four brothers left, and I realized how deafening it was when the door finally locked for the first time in my life. I had to deal with just the quiet. They're feelings that you never wanna feel again. I don't ever want to feel below suicide, ever again, where I'm numb to feel. I have tattoos on my body because I wanted them to tell me I could feel. They weren't enough. I did an eight-hour sitting for my very first tattoo. Didn't do it. I did an eight-hour sitting for my arm. Didn't do it. I did a four-hour sitting for my neck. Wasn't enough.
So I realized, in the love that my wife gave me, that I had to love myself as much as she loved me. And once I did... (Ace stops for a moment, tears streaming from his eyes, to catch his breath) I could love everyone else. Now, because of that love that she gave me, I am beyond the insecurities that I had within myself... because the insecurities are actually beautiful things that make me an individual, not a uniform of everyone else's body. Those things that I used to hate - the rosy cheeks, as a kid, that everybody thinks they're making me blush - I was insecure about them. So, the minute I could, I grew facial hair. And when I went to a doctor, at the age of 13, and asked what it was about, he, legit, just said, "Man, you have great circulation. So it's actually a healthy thing that you have rosy cheeks." To hear an adult say that allowed me to accept it as a good thing. So, now, if I don't have rosy cheeks, it means I'm drinking too much alcohol and they need some water and a good heart exercise. (Laughing) But it took me a long time to love myself, to be worthy of the love that I deserve with myself, with no one else being a part of my life. I can't be in a reactive state anymore. I can't go, just because I'm late, to get to a place. Every step I take from here on out for the rest of my life, I'm choosing to step forward, and the world has to deal with my presence, once I do. I'm there. I'm unapologetically myself. I am leading with love.
And anyone that I bump into that needs to show their own love and get through their own trauma, I am here to show them the way to the light, so that they can love themselves, and hopefully get to the point where I am now. And I've only been here for a few months, where I love everyone, regardless of who they are and what they do. Because we're all connected. Nothing happens without us coming together and making things happen. This show is about the people that are still in the dark, whether they're getting paid, or not, by the church. If anything, the money's making the shame even greater because, now, they have an affordable life that they don't feel they're worthy of. That's a very dark place. And I'm here to celebrate life, celebrate love, and carry them to the light that they deserve so they can finally find their purpose and stop this repetitive groundhog day that they call their life.
This personal journey of yours that has resolved itself ,only, as you said, a few months ago.
Two months.
How does it inform the work that you do as an actor in the play Vatican Falls?
Ooh, good question. The words in Vatican Falls are written by someone who's been through this, so they hurt. They're hard to say. I didn't realize that until I was with that person and I was reading the lines, and I felt them, in the room, reacting like it was happening again. Because of that, instantly, for me, I had to go through everything that happens in the play for my first time. I had to say it out loud, and I had to stop at the end of the scenes and hug my fellow actors and cry it out because what the f*ck? Why the hell would anybody have to go through these things in a life, when they're told that a support system is there to support them, but then give them shame and guilt and things that they have to do because they're not worthy of the system in the first place?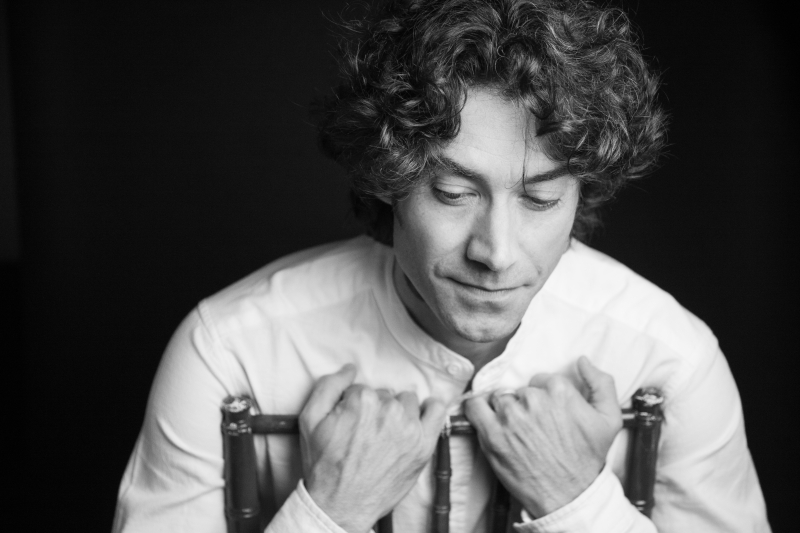 That's how I grew up. I grew up in a religious home. My mom was Mormon, my dad was Christian, and I was trying to figure out how I could get to the celestial kingdom to make my mom proud, before I got baptized at the age of eight. I knew I didn't wanna join the church; I also knew if I died before I was eight, I'm instantly in the celestial kingdom, because they don't give you any of your life things, on top of your experience. You're free of them... until you're eight years old. So I was like, I'm just gonna kill myself when I'm seven - I'll be in the celestial kingdom, hanging out on the playground, waiting for mom to get there. And she'll be so proud of me when she arrives. Well, eight happened...
I had already thought of how I was gonna do it. I thought of who's gonna be at my funeral. But I turned eight. So now I'm held accountable of my sins. Now I have shame that I didn't kill myself. Now I have a church that I'm forced to go to, where I'm there for three and a half hours, and all they're asking me, until I'm 16 is, "When are you gonna get baptized?" And all I know is this isn't the place for that blessing. I don't wanna be locked to this establishment for eternity. This isn't my place. So I made it till I was 16, and at that moment, they pulled me aside and asked me again, "When are you gonna get baptized? If you don't do it, you can't go to the class after the sacrament meeting because you don't hold the priesthood. You're not worthy of the class that's after the sacrament meeting. So you can't go be with your friends that you got your eagle scout with, that you hang out with, that you go camping with, that you play sports with for the church. You're not allowed to see them after sacrament meeting. Do you wanna get baptized?" And I said, "No. My mom doesn't need me anymore. I'm here to support her." My parents fought about church - I went with her because my brothers were baptized and I wasn't... but they didn't go anymore. So I knew I wasn't supposed to be there. I knew I had a bigger purpose than just that establishment. And I wanna free people of the idea of having to categorize themselves sexually, ethnically, religiously, before you know what you like and what you want. I am fullheartedly supporting my trans friends and helping them to where I wanna create statues around the world of their beautiful bodies, regardless of how they look, weight, size, ethnicity, and I wanna put them in the middle of Greece. I wanna put them in the middle of Times Square for eternity. As a kid seeing this, I can see that I don't have to
join a church to be accepted, to love myself. I don't have to do just my ethnicity, when I'm now in a world of all ethnicity. I can enjoy all music. I don't have to say what my sexual preference is until I fall in love. I'm gonna figure out how to f*ck when I fall in love. Why am I trying to isolate a whole group of people by saying, "Oh, I might just be bisexual. I might just be heterosexual." I am sexu-all. I am open to falling in love with anyone, and once I figure out who I fall in love with, we're gonna figure out how to f*ck. That's life. That's companionship. And it's not about that. That's like coffee. Sex is a joke. It's just another thing we get to do, like a creamer in coffee. It's a great experience with someone you love, but it's not your identity. It's not your purpose. You're not here to just get that person off, and then you get to finally let yourself go. You're here to be with them and hold them after, to vibrate with them and put your feet in the water, to skip rocks and not skip rocks, to just be, and that's enough because you're enough and you don't need them to tell you that you're enough because you already are. And when your two lights go together, you two are four times as strong. Because when you put two candles together, it goes four times as high. That's what happens when we're full, when we all love.
That's where I wanna bring everyone. I wanna start facilities for people that are depressed and going through suicide. I wanna be able to hand them a card and I want to have them just walk into the facility and stay there as long as they want, and have spiritual guides, that are not religiously binding, fill up their cup with the love, have them look at themselves and say the things they were insecure about and love those things because that's their individualism. And celebrate that they created this body out of picking, for mom and dad, the strongest chromosomes that they could have to survive in this world. I wanna celebrate that. And if they're not ready to leave, once they get a job, they can stay there and help the next people that come in. Because when they're ready, they'll know There's no reason to push us out like parents do at 18. There's no reason to push us. We're ready when we know. And some of us are ready early. Some of us are never ready.
You got lucky.
I got very lucky.
You found that time, you found that place inside of yourself where you were ready and you could make this turning of the corner.
Most definitely. And without my wife, I would be dead. Truthfully, she saved my life multiple times just by being the light she is. And it's not that anything that she did for me, it's just that she loves herself enough that I could see that love and I could emulate it within myself.
You got lucky.
Yes.
The play.
Mm!
You've had this spiritual awakening, this self awakening, two months ago.
Mm-hmm.
How long has this play been in your life?
Just just before that.
Okay.
And it was terrifying, at first, being a guy that gets a guest star and I only have 12 lines and then I get to die on Bones with my head in a corn chipper - that was an easy day. I didn't have a lot to do. Having songs in shows - easy day for me. I'm an audible learner. You can play me a song and I'll sing it to you after I hear it once. Plays are terrifying!
Aren't they?
They're a lot of words.
I don't know how you do it.
I didn't know how I was going to, when I got the part . (Laughing hard.)
You've done Broadway three times?
Two times.
But in Musicals.
I've done multiple musicals.
How much action had you had in theater like you're doing right Now?
Whoa. Never.
This is your first time doing something this hard?
Yes. This much content, for sure. Even in Hair, when I was Berger, I got breaks. Claude went out and sang a song. Diana went out and sang "Easy to Be Hard." We had "Aquarius," where I got to be a choral member. I had a few scenes, I got to pick a couple people up out of their seats and bring them on stage and celebrate life with them. But this play, I was getting mushy brained when we started working on it because I'm used to just running the play at first and then you're like, "Oh, it'll fall in at some point. I'll get used to it." Then I sat down and wrote all the times I enter the stage. I have 20 times I enter the stage in a two act play, but in those 20 times, I have three scenes in each entrance that transferred my time. I was 40 years old, I was 17 years old, I was 13 years old, and then I'm off the stage, getting ready for the next part of the play. So in the play, I'm doing over 50 scenes.
How you feel?
Ready.
Nerves?
Gone.
Scared.
Ready. Truthfully, it's the first time in my life where, in the past, people would think, "Man, you got a lot to do. You must be nervous." It's not about that. This is something that has to happen so that the writer can move forward, so that I can write stuff with him that's beyond this moment of his life. And I will take the hit. I need to go through this, as well, for my own self-love and my own cleansing. It's the first time I'm going into a stage where, when you come and you think you're gonna see a nervous actor and they shut the door, you just got to the zoo, and I'm a wild animal, and they just locked you in my cage. That's how I feel. I get to take you through a ride.
And if you're ready, you're gonna be exhilarated. You're gonna be free of your own things you're carrying. If you're not ready, coming at you unapologetically, and we're gonna wake up together, and then we're gonna celebrate life at the end, together. This is not a play where I need to get outta character and look in the mirror and become Ace again. This is stuff I've already gone through. I've already cut myself and bumped my head through this moment of life, this is me allowing them to do it, as I am taking the beating on stage, emotionally, physically, because I'm strong enough to take it. I've trained for this. I can take this beating. I'm ready. So when you come, just be prepared to celebrate when you leave. Because when you leave, you're gonna be a different person. You're gonna wake up to a new light, and I'm ready to be your leader to get you there.
How's your relationship with depression now?
Gone.
Suicide.
Gone.
The church.
Gone.
Yeah.
I am so much bigger than any church. I have Mother Earth, and god is Mother Earth's son, and he has little bits of real estate around the world, but Mother Earth is everywhere. I'm connected to the vibration of the water and the sun and the people around me. I am not connected to fear, doubt, shame, insecurity. I just need some food. I need some water. And I need a good place to sleep. I don't need to own anything. I don't need credit for any idea - no ideas are mine, to begin with. I'm using a language that I can only pick the words and put them together. I didn't create the words. I'm just picking them around and putting my Scrabble together in front of you. My true expression now is back to my childhood, where I can look at you in the eyes and I can understand you as a human, and you can understand me, and I can feel what you're in your day for. I know what your initiative is for the day, by looking at you. It's beyond language. I am in a feel state and it's so comfortable because everything that was me in the past died. This is a new me. I feel so grounded and flying at the same time because I realize I don't need anything. I get to be with amazing people. I'm working on this show, where these actors are blowing my mind. I'm sitting down and I feel like I'm in a masterclass with every actor.
And they're doing these beautiful, honest displays of real stories, of real confessions, needing the camaraderie to get them through it. We're going through this and I don't wanna leave, I want to camp on the stage, I want to order food in so we can keep going cause this is exhilarating. And I know, just like Idol, when it's done, we're all gonna be busy with other things and we're not gonna be able to do this again, so I am fully in the now.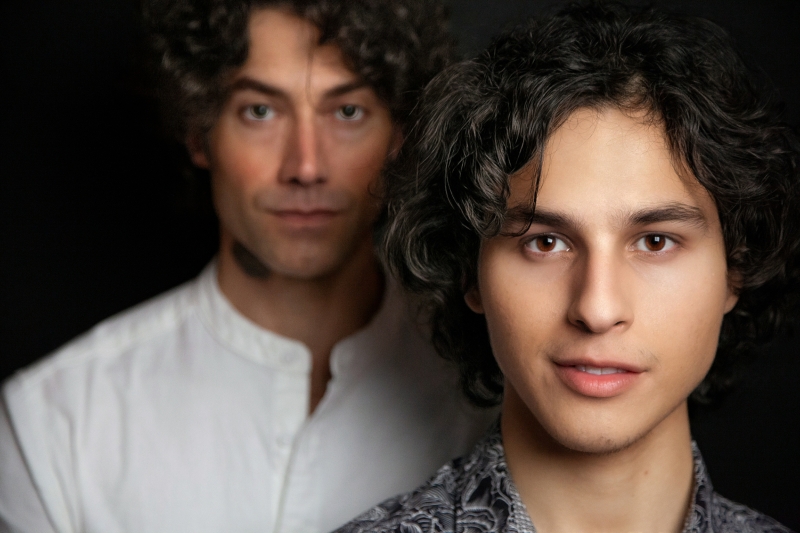 Good. You have to stay in this moment. Now, as we're doing this interview, we're sitting here with James Gracia.
Yes.
I'm looking at the two of you and I can tell you're playing brothers in the play, aren't you?
J - Yes.
A - Yes we are.
And what I want to know, as Ace goes into his first really heavy piece of theater, James, what is your experience watching him grow in this way?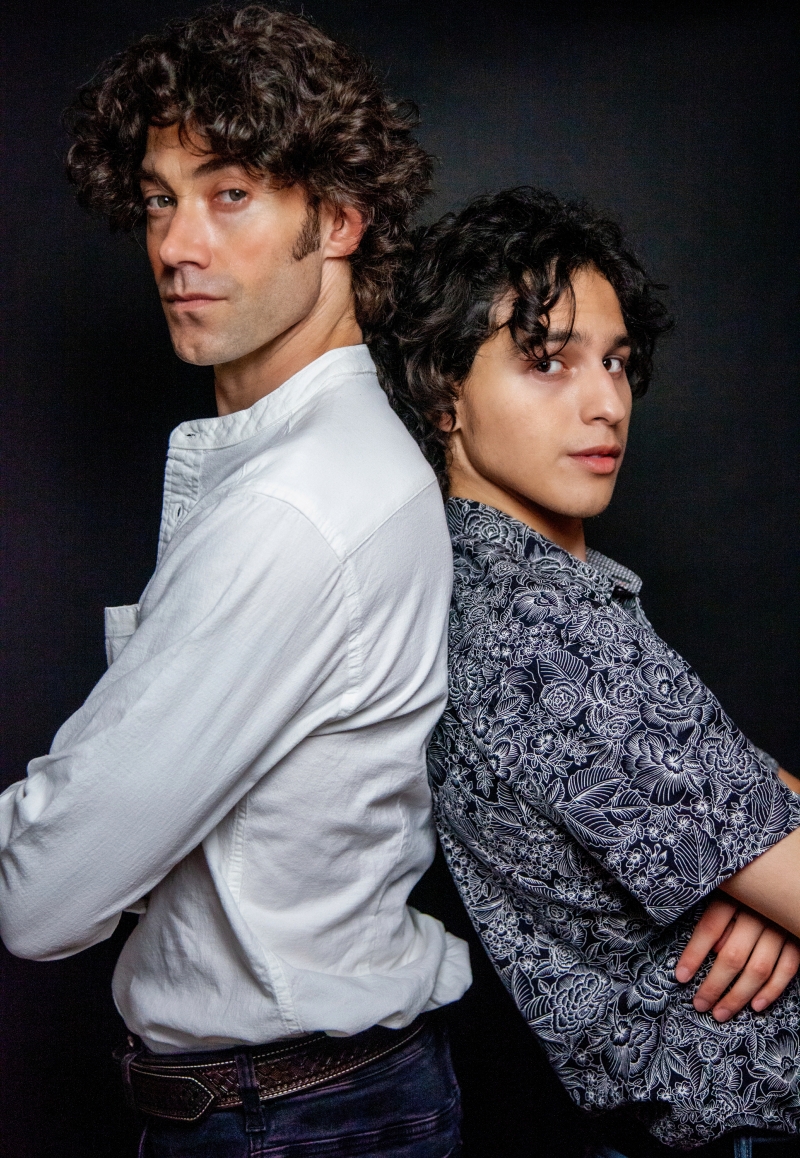 J - Oh man. I mean, Ace is already this big light. He's got so much energy and he comes in tackling, he comes in fallin, and that was never a question. I mean, fearlessness, all those words that he was using from the beginning, that was what it was. Seeing him go, you wouldn't think it would be possible cause he's already so full of all of that energy and everything else in between. He's dove at stuff and fallen, he's not falling as much as maybe at all. He is running, he's been there for all of us. He's been there for me, especially, in so many ways. He really is killing it. I wouldn't ask for anyone else to be leading this production
A - Thank you, brother.
Ace, we, as members of the older set, still have a lot to learn, especially from the young.
A - Yes.
What are you learning watching him?
A - Watching James? It reminds me of the innocence I used to have before I got dark, before I tried to please others. And the freedom, the true freedom, that James carries, it's exhilarating. It frees me of even having to process how I truly felt because he doesn't have the insecurities I had. So, I get to see me on my best days, when I was younger, looking at James, and he's carrying that light, and I get to actually just glow with him. So, for me to be able to see him doing his first big job out of college, that his parents work so hard for him to go to and get through, and we get to go to war together. I couldn't have a better soldier on my side. And it doesn't matter how old he is, I'm calling on him on the next one when he's ready for it, because we have a lot more work to do. And he's ready. Just like it took me 40 years... I'll be 42 when I'm done with this play. It took me 42 years to be ready. He's ready in half the time. He is his own soldier and he's already vibrating on such a deeper level of understanding of love and humanity and multi-cultural understanding that he is coming from this place that is instantly understanding and loving. That's what I thrive to be, on an everyday basis. I don't know if you even understand, James, but I look to you as leadership as well.
J - Wow, dude. That, that is unreal. I mean, Ace, it's ridiculous, man. I think of Ace as a mentor and, since day one I felt... I've never had an older brother before. I'm the oldest brother. My parents had me at 16 years old and, you know, figuring themselves out. I'd never had really anybody as an older brother figure to look up to, and Ace, as soon as I met him, I felt like, whoa. I told him, "I've never had an older brother, but you feel like you're my older brother." It's been amazing, the ways that we connect, and the way you talk about things, and the way you see the world. I'm hearing, sometimes, my thoughts in my head that never really got validated because I never had anybody older to ask for that validation from. That it was ok to think a certain way. It's been really great.
A - It's an honor.
You are just a few days shy of one week away from the world premier.
Yes.
You've worked the biggest stages in the world and you're working in a very small venue right now.
Mm-hmm.
How does the intimacy feel as an actor, as a human being?
It's amazing to not need a microphone. You're gonna hear everything I have to say, for the first time. I'm not gonna be dependent on anyone else to hit my on button. I don't have to worry about sweating through a mic pack. I don't have to worry about wearing a wig and hiding it under there. I truthfully just get to let my wild animal roar. That's what I did as Berger, that's what I did as Kenickie, but this is actually Ace. This is a deeper place. This is from my bone structure vibrations. It's not in a place where you hold the insecurity in your stomach: it is my existence and it's given me a new voice. As a singer, I can do four octaves. I can do falsetto, I can scream, I can do the low stuff, but the honesty that this show is has made a new voice. It's a different resonance. It's grounded, it's honest. And it doesn't need to show off. It doesn't need to peacock, it's not insecure. It's just telling you what it is. It's a new freedom I've never felt. And I'm gonna carry this into everything I do from here on out.
Ace and James, thank you for talking to us today. And great good success with Vatican Falls.
Thank you for having us.
Follow Ace Young on Instagram HERE.