Atlantic Theater Company Announces Cast For FIRST GEN MIXFEST
The festival runs from Monday, August 8th through Wednesday, August 17th, 2022.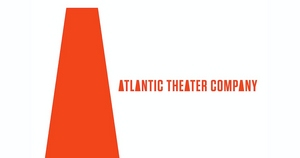 Atlantic Theater Company will present First Gen MixFest, a series of free readings co-produced by playwrights Ngozi Anyanwu and Sanaz Toossi, that will run at Atlantic's Linda Gross Theater from Monday, August 8th through Wednesday, August 17th, 2022. Casting information for the reading series is below.
Atlantic will present readings of full-length plays by Ngozi Anyanwu, Katie Đỗ, Keiko Green, and Alex Riad. Additionally, Atlantic Theater Company has commissioned Bleu Beckford-Burrell, Shayan Lotfi, Roger Q. Mason, and juliany taveras to create short one-acts and present them as an evening of readings.
FIRST GEN MIXFEST and all of Atlantic's new play and musical development activities are made possible by leadership support from the Howard Gilman Foundation and The Tow Foundation, with additional funding from the Axe-Houghton Foundation, The Max and Victoria Dreyfus Foundation, the National Alliance for Musical Theatre, and the Virginia B. Toulmin Foundation.
Atlantic productions and programs are also supported, in part, by public funds from the New York City Department of Cultural Affairs in partnership with the City Council, as well as the New York State Council on the Arts with the support of Governor Hochul and the New York State Legislature.
Admission is free. Reservations are required. Please visit https://cloud.broadwayworld.com/rec/ticketclick.cfm?fromlink=2190299®id=2&articlelink=https%3A%2F%2Fatlantictheater.org%2Ffirst-gen-mixfest202?utm_source=BWW2022&utm_medium=referral&utm_campaign=article&utm_content=bottombuybutton12 to RSVP.
MEET THE WRITERS
Monday, August 8th | 7 PM
First Gen MixFest will kick off with a group panel moderated by Co-Producers Sanaz Toossi and Ngozi Anyanwu. The panel will also include Katie Đỗ, Shayan Lotfi, Alex Riad and juliany taveras. Learn more about the writers in the festival, their creative process and what inspires their work.
SHORT PLAYS
by Bleu Beckford-Burrell, Shayan Lotfi, Roger Q. Mason, and juliany taveras
Directed by NJ Agwuna and Borna Barzin
Tuesday, August 9th | 7 PM
Featuring Cherelle Cargill, Tina Chilip, Joel de la Fuente, Mia Katigbak, Matenin Sangare, Carmen Zilles, Kelly McAndrew, Rad Pereira, Shawn Randall, Monique A. Robinson, Clarivel Ruiz, Imani Russell, and Jaime Lincoln Smith.
Readings of four commissioned short plays by Bleu Beckford-Burrell, Shayan Lotfi, Roger Q. Mason, and juliany taveras.
QUALITY CELLULAR
by Alex Riad
Directed by Padraic Lillis
Wednesday, August 10th | 7 PM
Featuring Justin Ahdoot, Brendan Dalton, John Dimino, Alyssa Kempinski, Kathleen McNenny, Alok Tewari, viviana valeria, and Aaron Roman Weiner
During the height of the Great Recession in 2009, an Egyptian-American teenager is forced to work in his divorced parents' failing cell phone shop the summer before college, coming of age as he sees the troublesome sides of his immigrant father, single mother, and their degenerate employees.
EXOTIC DEADLY: OR THE MSG PLAY
by Keiko Green
Directed by Jess McLeod
Monday, August 15th | 7 PM
Featuring Sagan Chen, Brooke Ishibashi, and Johnny Wu
It's 1999, and Ami is an awkward, Japanese American high schooler whose world comes crashing down with a terrible discovery: her family is responsible for manufacturing MSG, the poison spice getting all the kids hooked! Meanwhile, a cool new girl, Exotic Deadly, arrives from Japan, and she's not playing by the rules. In this time-traveling adventure, Ami vows to save the world from MSG and realizes what she's capable of, if she could just get off the ocean floor....
love you long time (already)
by Katie Đỗ
Directed by Cara Hinh
Tuesday, August 16th | 7 PM
Featuring Vien Hong, David Lee Huynh, Francesca Nong, Julie Tam Pham and Alex Vinh
love you long time (already) follows a Vietnamese woman's life starting with her death. The story unfolds in the hands of her daughter, who leads us through the arc of their relationship from 1974 to 2018. The two must reckon their relationship and responsibility to each other as they experience assimilation, love, and heartbreak. Losing both culture and faith, they find themselves sifting through the wreckage of their dreams and the aftermath of their survival. A love story.
MY NAME IS BEATRICE
Directed by Candis C. Jones
Wednesday, August 17th | 7 PM
Featuring Ngozi Anyawnu, Patrice Johnson Chevannes, Pierre Mbala, Toby Onwumere, Chibuba Osuala, and Ekele Ukegbo
My Name is Beatrice is a continuation of The Homecoming Queen as we follow Kelechi's return to America, this time with her "daughter" Beatrice. And we'll come to find out healing and reuniting is messy business.