Andrea Galata Will Guide You Across the U.S. and Italy in a New Original Off-Broadway Musical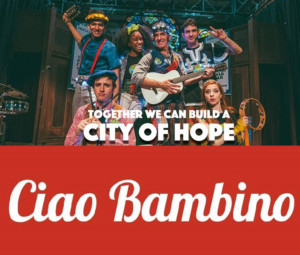 After being part of the FunikiJam Fall and Winter productions, Andrea Galata is back on stage as part of the cast of City of Hope, an original Off Broadway musical play composed by and starring actor and singer Brian Barrentine, AKA Captain Jam.
City of Hope is a musical journey across New Orleans Zydeco, Paris Jazz, and Detroit "Motor City" Motown, though which by discovering how musical styles that developed from African roots have become beloved forms of artistic expression around the world, the characters involved in the story will finally realize how art has no walls and that the dialogue between different cultures will led to build a "City of Hope".
But this is not the only multicultural show Galata will star in: after this musical journey across America, he will be part of another journey, this time creating a bridge between the US and Italy, playing the role of Uncle Salvatore in the original musical play by Liz Turner Ciao bambino.
Awarded as "Best Staged Reading" at the 2016 Midtown International Theatre Festival in New York City, Ciao Bambino the musical will hit the scene in April, debuting April 8th at the 13th Street repertory Theatre. An original play by Liz Turner, Ciao Bambino is the story about love, dreams and the pursuit of a better life of Elizabetta, an Italian girl coming to New York City. Through the support of her family and the love of the community growing around her, Elizabetta will find love, happiness and a way to fully live her passion for music.