ON YOUR TOES Comes to Norwegian National Ballet in August
Performances run August 18-19.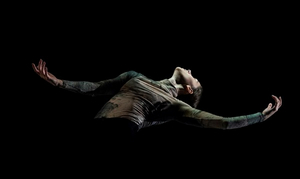 Last year, På toe raised 10 years, but due to the pandemic, the celebration of the anniversary has been moved. On that occasion, the company will present three new works choreographed by Kristian Alm, Camilla Spidsøe and Pia Elton.

På toe hev is a dance communication program from the Norwegian Opera & Ballet. 34 young dancers from counties all over Norway have had the opportunity to challenge themselves through intensive dance training, and now they gather on Stage 2 for this year's performance.

This year we were so lucky to have the opportunity to collaborate with Kilden Teater- og Konserthus and Kimen Kulturhus. In each of these houses we presented the regional choreographic På toe hev-work together with choreographies from the dance lines at the regional high schools and private dance schools. Now the trip has come to the Opera, where På tå hev ends with a performance on Stage 2 in December.
Alm
Choreographer Kristian Alm and the dancers have developed a work based on psychoanalyst DW Winnicot's (1896 - 1971) theory of "The Potential Space" - a mental space where imagination and reality meet and relationships arise. They have translated this theory into dance by working with physical spaces, both in their own bodies and between each other. What happens when the room is defined and delimited? Alm has been concerned that the dancers should own the material in the piece, which bears the name Potential Space , and learn different approaches to choreography. "Together we have created a workspace where we can be ourselves and dare to share," he says of the work process.
Spidsøe
Camilla Spidsøe's choreography Between their hands grew up in the time when the pandemic began to let go and you could meet again in the dance studio and dance close to each other. This piece is about the closeness you get to a performer who shares something personal on stage. "To dance is to talk to the body", says Spidsøe, and this has inspired the work with Between their hands . Who are the ten dancers in the group, and what do they have on their minds? In interaction with the music, the dancers have tested their own physical and emotional boundaries, and found their way back to a sense of community and of being able to dance close to each other again.
Elton
Pia Elton Hammer has choreographed Space - a work that deals precisely with the spaces in our lives - in the body, in the mind, in the group, in the shadows. We humans are herd animals and seek belonging - but what makes someone see and be seen? What coincidences make a meeting a relationship and not just a passage? Twelve dancers have explored these coincidences, and take the investigation further to the stage.