Traveling Players Presents KING STAG Beginning This Week
Performances run September 24 - October 2.
Tickets are now available for King Stag, which runs weekends Sept. 24 - Oct. 2 at Traveling Players Studio in Tysons Corner Center. Performed by Traveling Players middle school students, the play is a magical coming of age fairytale that is part Beauty and the Beast and part Lion King, twisted together into a wholly fantastical adventure!
The play follows young King Deramo, who's greatest wish is to find an honest woman to be his queen. There is just one problem - he's way too trusting! Desperate to find a solution, he turns to a powerful magician who offers solutions for his problem: a living statue whose smile can alert the king to lies and dishonesty. But magic comes at a cost. The magician's second gift becomes a curse when it falls into the hands of the diabolical Prime Minister who uses the spell to impersonate the King, usurp his power, marry his betrothed, and turn the King himself into a stag!
Alone and afraid, Deramo must find it within himself to trust others - and hope that the trust is returned so he can save his kingdom, his future queen, and himself.
This production was originally performed this summer by students at Traveling Players' residential summer camp. Over the course of the summer, the play was produced twice with two different casts of young performers. This third and final production is an expansion of those original two productions, including a larger cast and new co-direction by Traveling Players Artistic Director Jeanne Harrison and Morgan Shotwell.
The cast includes the tallents of Samuel Abbruzzese (Annandale, VA), William Albaugh (Falls Church, VA), Martina Aldaz (Washington, DC), Amelia Beliard (Washington, DC), Alyx Cronin (Springfield, VA), Michael Greco (Falls Church, VA), Zachary Herr (Vienna, VA), Gavin Keeler (Falls Church, VA), Liam Kenny (Bethesda, MD), Josie Le Mon (Washington, DC), Jamie McClintock (Garrett Park, MD), Keyla Niederstrasser (Reston, VA), Morgan Pletcher (Arlington, VA), Kaz Szwez (Arlington, VA), Kate Walsh (McLean, VA), and Donovan Wheelock (Washington, DC).
To purchase tickets, and for more information about the show please visit https://cloud.broadwayworld.com/rec/ticketclick.cfm?fromlink=2197836®id=119&articlelink=https%3A%2F%2Fwww.travelingplayers.org%2Fperformances%2F?utm_source=BWW2022&utm_medium=referral&utm_campaign=article&utm_content=bottombuybutton1
---
Join Team BroadwayWorld
Are you an avid theatergoer in Central Virginia? We're looking for people like you to share your thoughts and insights with our readers. Team BroadwayWorld members get access to shows to review, conduct interviews with artists, and the opportunity to meet and network with fellow theatre lovers and arts workers.
Interested? Learn more here.
---
More Hot Stories For You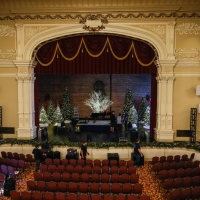 The Connolly Sisters Bring Holiday Cheer to The Historic Williamsburg Opera House, December 14

December 5, 2022

With soaring harmonies and family fun, The Connolly Sisters blend their love of Broadway, jazz, and sacred music in this evening of Christmas spirit.
---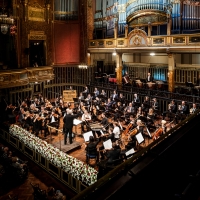 Budapest Symphony Orchestra, Machine De Cirque And More Come To The Hylton Performing Arts Center Winter 2023

December 2, 2022

The Hylton Performing Arts Center continues its 2022-2023 season this January and February 2023 with exciting performances as part of Hylton Presents, Hylton Family Series, and American Roots Series, plus performances by Hylton Center Arts Partners, Mason Arts at the Hylton Center, and a lineup of workshops as part of the Veterans and the Arts Initiative.
---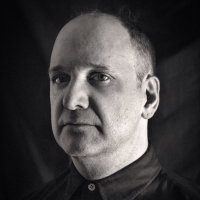 Woodwindist/Composer Josh Sinton Embarks On 10-City Tour This December

November 29, 2022

​​​​​​​Woodwindist, composer and creative musician Josh Sinton caps off an extraordinarily productive and busy year with a 10-city tour, Thursday, December 1 – Sunday, December 18. Performances include stops in New York City; Baltimore, MD; Cary, NC; Richmond, VA; Knoxville, TN; Athens, GA; Pittsburgh, PA; Bloomington, IN; Kansas City, MO; and Chicago, IL.
---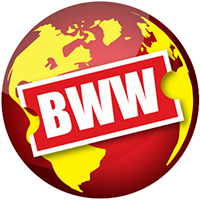 Creative Cauldron Shakes Off The Holiday Blues With A Cabaret Series

November 29, 2022

Creative Cauldron's 2022-23 Season continues with a holiday cabaret series, produced by Matt Conner and featuring some veterans of past Cauldron performances and cabarets, and some talented newcomers.
---
Creative Cauldron Receives ArtsFairfax Project Grant for "Artes Para Todos" Project

November 29, 2022

Creative Cauldron was awarded an FY2003 ArtsFairfax Project Support Grant to support "Artes Para Todos," an initiative that provides young people attending Fairfax County Title One schools year-round after school drama and arts workshops. 
---