BWW Feature: SONDHEIM ON SONDHEIM at the RICHMOND TRIANGLE PLAYERS: A Splendid Start To Their 26th Season!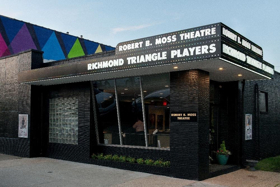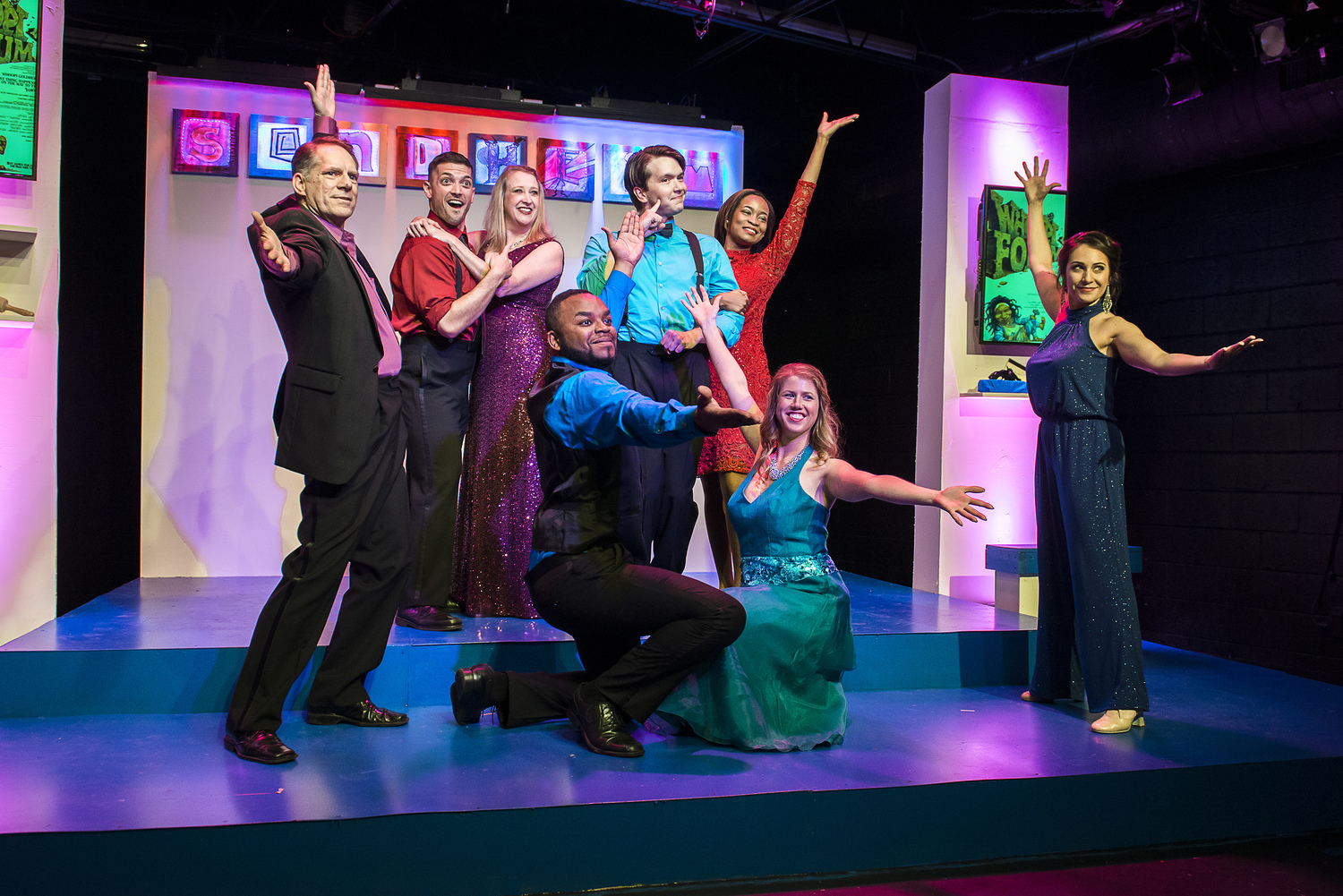 To begin...
Well, come to think of it: rather than impart my initial thoughts on the Richmond Triangle Players' presentation of SONDHEIM ON SONDHEIM, I'd like to leave that due assertion to my dear friend, Vaughan Gary:
"It's one of the best shows we've ever seen at RTP," impressed Mr. Gary while mutually including the commensurate opinion of his husband (and other longtime friend of mine) Rick Smith.
Now as to why I'm featuring these gentlemen's critique of this piece herein will be justly articulated. Indeed, their significance on my personal affinity towards theatre and the proximity to which I gratefully bear towards their longstanding association with the Richmond Triangle Players means a whopping great deal to me - as does our collective thankfulness for the works of Sondheim.
Therefore, I'm happy to join in with their enthusiasm of this latest concoction that kicks off the Richmond Triangle Players' 26th season!
SONDHEIM ON SONDHEIM, which began on Broadway in 2010 in celebration of Stephen Sondheim's then-80th birthday, is an autobiographical musical revue of his songs, conceived by James Lapine, complete with archival video footage of Mr. Sondheim (in any given year) explaining his work and telling stories of his upbringing and collaborative relations.
With some nifty video monitors complementing the scenic design by Frank Foster, the audience is given a lucid screening of not just the aforementioned footage but to a collection of aged photographs taken of Mr. Sondheim and those close to him. Full-color posters from some of the more distinctive productions of his musicals are periodically displayed as well. Joey Luck's sound design and Michael Jarett's mood lighting undoubtedly aided with these small but dynamic technological exhibitions, with assured stage management by Corrie L.B. Yarbrough.
Directed (and vocally coached) by Doug Schneider with a mixture of giddiness and pathos (this sentiment really comes to fruition in the end), this cast of eight, in addition to being a robust and cohesive company with pristine vocals, is each given a noteworthy number.
Scott Melton roars with charisma in his rendition of "Epiphany." Alona Metcalf is sweet but cheeky with her rendering of "Do I Hear A Waltz?" where the audience learns that Mr. Sondheim, despite his penmanship of the musical with Richard Rodgers, doesn't much care for the show itself.
Matt Polson gives the audience a lovely account of "Finishing The Hat," while Durron Marquis Tyre's "Being Alive" was as potent and stirring as that song always needs to be. "Franklin Shepherd Inc.", one of Mr. Sondheim's most lyrically-challenging songs, was met by Dan Cimo with a methodical degree of elocution.
Mariah Mazyck provided some powerhouse vocals for her strides in "Now You Know" and "The Gun Song," while the ever-reliable presence of Susan Sanford did not disappoint with her treatments of "In Buddy's Eyes" and that of Mr. Sondheim's only real, #1 hit "Send In The Clowns."
Completing the cast was the inimitable Rachel Rose Gilmour who, in a brief chat with me after the show, jovially expressed her gratitude for being included in this piece.
"I get the opportunity to sing my favorite Sondheim song: 'Not A Day Goes By.' It's very special to me," declared Ms. Gilmour, whose vocal execution of the MERRILY WE ROLL ALONG ballad was as lilting as it was unmistakably heartfelt.
These shared vocals are accompanied by Kim Fox's fluid orchestra. These musical respects include Ms. Fox at the keyboard, Marissa Resmini at the violin, Jon Wheelock at bass, Maddie Erskine at cello, and WTVR-CBS 6's own Meteorologist and WCVE's Classical Music Initiatives' Host and Producer Mike Goldberg at clarinet (who, coincidentally, provided his musical talents to the original Broadway production of INTO THE WOODS).
Given all of these stellar ingredients put together under one roof, SONDHEIM ON SONDHEIM is a touching and reminiscent memory play with music. Sondheim aficionados should find the evening illuminating to both their ocular and aural faculties.
(My only outstanding wish was that PACIFIC OVERTURES had been mentioned in this show, most especially the song to which Mr. Sondheim often considers to be the favorite of his own: "Someone In A Tree." Still, the titanic learning annex that is YouTube has numerous videos on this song; so by all means, treat yourselves to that particularly tremendous showpiece that is seldom produced compared to his other works.)
Moreover for me: this revue also serves as allegorical comparison to the overall mission of the Richmond Triangle Players itself - at least in an indirect way.
I'll explain...
Without revealing any big spoilers, towards the end of the show, we learn that Stephen Sondheim had something of an acrimonious relationship with his mother, Etta Janet Fox, who, until her death in 1992, perpetually excoriated her only son, regardless of his celebrity status and successes, with some of the most vicious invectives imaginable - or unimaginable.
Now, having heard this, I couldn't help but to think of all of the confused and downtrodden LGBTQ individuals that, whether they were shunned or forcibly expurgated by their friends or family, have found succor and even a form of sanctuary with the Richmond Triangle Players.
Such was the case with Steve Moore, the comedian from Danville whose 1997 HBO Special, Drop Dead Gorgeous (A Tragi-Comedy): The Power of HIV-Positive Thinking, is one of the most eye-opening (and riotous) specials on the subject of AIDS that anyone can ever view. RTP was practically Steve's second home until his death in 2014. I, for one, had the unforgettable opportunity to see and meet him for a mini-concert he gave to my Regional Governor's School class at the University of Richmond in 2002. Playgoers at RTP still talk about Steve to his day - and his HBO Special's poster proudly hangs in the gentlemen's room.
I briefly spoke to RTP's Executive Director Philip Crosby about the continuing outreach of the Richmond Triangle Players. Mr. Crosby, in addition to his efforts with RTP as its primary administrator, also serves on the Richmond Region Tourism's OutRVA Campaign and the LGBT Tourism Task Force: the first of its kind for the Commonwealth of Virginia.
"The first play we ever performed [at the Robert B. Moss Theatre] was a play called FACING EAST, which is a play about a Mormon family dealing with their gay son who's committed suicide," noted Mr. Crosby. "Well, during one of our 'talkbacks' held after the play, there was a middle-age gentleman who drove in all the way from the mountains to see the show and publicly declare, for the first time, that he was gay."
Such episodes of profound and tear-jerking courage have undoubtedly occurred more than once at the Richmond Triangle Players.
"This is why we do this stuff," said Mr. Crosby. "To help people transform their lives by giving them the courage to do it."
Further information on RTP, including links to their tax-deductible donations page and their new "Legacy Society" opportunity, can be found on their website at (http://www.rtriangle.org/ ).
The theatre company itself began in 1992 by Steve J. Earle, Michael Gooding and Marcus Miller as a response to the AIDS epidemic. For 15 years until 2008 when growing audience sizes demanded that operations be moved to the much larger facility on Altamont Avenue, RTP's home was at the Fieldens Cabaret Theatre.
It was at Fieldens where I saw my first RTP show, ALWAYS A PART OF ME, directed by Jay McCullough (the namesake for the Robert B. Moss Theatre's lobby) which featured my friend Vaughan Gary in a supporting role. I must've been 15 or 16 at the time.
As I've previously mentioned, Vaughan and his husband Rick Smith made an indelible impression on my theatrical aspirations, apart from one other source: their longtime friend and my mother, Donna Strother Deekens, the Legendary Snow Queen of the former Miller & Rhoads department store.
(Did I get all that right, Mom? Just kidding; love ya...)
With my first role technically being that of an unborn Jeffersonian - my mother, pregnant with me, played Martha Jefferson in 1984 at the Tuckahoe Plantation production of 1776 opposite Todd Schall-Vess, Dennis Wrenn, Robert Throckmorton, and even with that of my father as George Reed - theatre has always felt like an intrinsic part of my life.
It was only as I matured into a teenager that Vaughan and Rick most vibrantly introduced me to the Richmond Theatre scene, and to its ever-welcoming gay community. As a perpetual student of any socialized history in the humanistic sense, I've always been fascinated by the different facets of American cultures and this joyful community was no different at piquing my attention.
In fact, I think it might have invariably helped my brother come out to me (he's, incidentally, getting married to his boyfriend this autumn). What's cutely perplexing is that I'm the sibling involved with theatre, yet I'm the straight one... funny, right? But I digress...
It was also through Vaughan and Rick where I discovered Stephen Sondheim as a teenager.
I was at their home for dinner one evening, and I saw a vividly-colored, framed poster of a local Richmond production of SWEENEY TODD: THE DEMON BARBER OF FLEET STREET hanging on their kitchen wall. At the time, seeing as how I was only marginally familiar with Mr. Sondheim's works, I decided to purchase the CD and libretto of this curious musical given that I (being the crazed adolescent that characterized so many guys my age) was getting really, really into horror movies. Needless to say, by the time "Little Priest" came around on the stereo, I was forever hooked.
Moreover, my self-study of Sondheim (in addition to copious hours of watching "Frasier") taught me how to write better in just about every respect. I would further recommend reading his tomes that are Finishing The Hat and Look, I Made A Hat for a more in-depth perception into his creative process.
Thus, this combination of Richmond Triangle Players and Stephen Sondheim felt like "old home" to me in a few indescribable ways.
Truly, such feelings of appreciation were palpable throughout the Robert B. Moss Theatre for peoples of any orientation, ethnicity, or gender after hearing Mr. Sondheim's words and notes wash over them throughout the evening.
"I don't know the right words to extend my feelings for his work - he's a gift," said Ms. Gilmour in a fitting moment elated contemplation.
It's all the more fitting that SONDHEIM ON SONDHEIM has the perfect site for such a revue where the Richmond Triangle Players will continue to provide LGBTQ-themed works for any and all receptive audiences.
"The minute these matters stop being relevant," quipped Mr. Crosby, "we'll stop doing them."
It's my happy hunch that I don't think that this is going to happen anytime soon; their next offering is, in fact, THE LARAMIE PROJECT which will run from September 26th through October 20th.
I'm confident that Philip Crosby and the team at the Richmond Triangle Players will continue to serve as an outlet for those in need of assistance, comfort, and entertainment for years to come.
So to sign off: my ever-doting thanks goes to you, Vaughan and Rick...
... and yeah, okay: you, too, Mom.
SONDHEIM ON SONDHEIM plays at the Richmond Triangle Players' Robert B. Moss Theatre through the 1st of September, 2018.
| | | |
| --- | --- | --- |
| | Donations | Arts Orgs |
Related Articles View More Central Virginia

Stories

Shows
Brent Deekens is an actor, singer, playwright, and occasional director/dancer. Brent's play The Currency premiered Off-Off-Broadway in 2015, and he continues to write for future (read more...)