Dates

12/14/2021 - 12/19/2021

Theatre


1111 Canal Street
New Orleans,LA 70112




Audiences and critics alike are rediscovering this beloved musical with breathtaking music, including one of the most treasured songs in musical theater—"Memory". Winner of 7 Tony Awards® including BEST MUSICAL, CATS tells the story of one magical night when an extraordinary tribe of cats gathers for its annual ball to rejoice and decide which cat will be reborn. The original score by Andrew Lloyd Webber (The Phantom of the Opera, School of Rock, Sunset Boulevard), original scenic and costume design by John Napier (Les Misérables), all-new lighting design by Natasha Katz (Aladdin), all-new sound design by Mick Potter, new choreography by Andy Blankenbuehler (Hamilton) based on the original choreography by Gillian Lynne (Phantom) and direction by Trevor Nunn (Les Misérables) make this production a new CATS for a new generation!

News About CATS at Saenger Theatre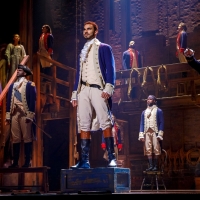 HAMILTON, MEAN GIRLS, FROZEN and More Announced for 2021-2022 Hancock Whitney Broadway in New Orleans Season
April 15, 2021
Hancock Whitney Broadway in New Orleans has announced that Broadway performances are scheduled to recommence at the Saenger Theatre in November 2021.  The upcoming season, which will feature the return of HAMILTON in 2022, includes TOOTSIE, CATS, HADESTOWN, Disney's FROZEN, ANASTASIA and MEAN GIRLS.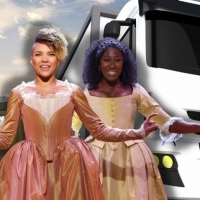 When Will Broadway On Tour Return? Find Out What's Coming Up Near You!
April 14, 2021
Updated May 3rd, 2021. After over a year of Broadway tours being paused, productions are now beginning to announce returns to theatre across the country! Find out when Broadway will return to your city.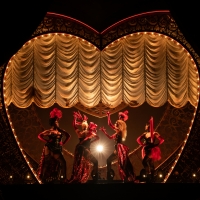 National Tour of MOULIN ROUGE! THE MUSICAL to Launch at the Saenger Theatre
March 05, 2020
Broadway in New Orleans at the Saenger Theatre announced its spectacular 2020-2021 season line-up of shows, headlined by the Broadway national tour launch of MOULIN ROUGE! THE MUSICAL. The season line-up also features the winner of the Tony Award® for Best Musical and the Grammy Award® for Best Musical Theater Album HADESTOWN, AIN'T TOO PROUD - THE LIFE AND TIMES OF THE TEMPTATIONS, TOOTSIE, MY FAIR LADY, CATS, and back by popular demand, the return of HAMILTON. The 2020-2021 season is presented by the New Orleans Theatre Association and will begin in the Fall of 2020.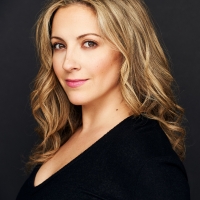 Adam Vanek, McGee Maddox and More to Star in CATS National Tour Alongside Donna Vivino; New Casting Announced
January 22, 2020
The Jellicle Cats include Adam Vanek as 'Alonzo,' McGee Maddox as 'Bill Bailey/Rum Tum Tugger,' Elyse Collier as 'Bombalurina,' Jordan Betscher as 'Cassandra,' Maurice Dawkins as 'Coricopat,' Alexa Racioppi as 'Demeter,' Donna Vivino as 'Grizabella,' Annemarie Rosano as 'Jellylorum,' Dani Goldstein as 'Jennyanydots,' PJ DiGaetano as 'Mistoffelees,' Ben Sears as 'Mungojerrie,' Zachary S. Berger as 'Munkustrap,' Timothy Gulan as 'Peter/Bustopher Jones/Asparagus,' Brayden Newby as 'Plato/Macavity,' Brett Michael Lockley as 'Pouncival,' Adriana Negron as 'Rumpleteazer,' Nevada Riley as 'Sillabub,' Giovanni DiGabriele as 'Skimbleshanks,' Melody Rose as 'Tantomile,' Cameron Edris as 'Tumblebrutus,' Adam Richardson as 'Victor/Old Deuteronomy,' Caitlin Bond as 'Victoria,' along with Erin Chupinsky, Alex Dorf, Devin Hatch, Madison Mitchell, Nathan Patrick Morgan, Charlotte O'Dowd, Austin Joseph Reynolds, Zachary Tallman, Tricia Tanguy and Loretta Williams.

Ronnie Milsap To Play TONIGHT SHOW Tomorrow Night
February 05, 2019
When 'Lost in the '50s Tonight' appeared, it merged Carolina beach music, a deep dive into vintage soul and the yearning for that one innocent first love. The  multiple week Country #1 and Top 10 AC hit that folded the Five Satins' 'In The Still of the Night' into the song that went on to win Milsap his fourth Country Male Vocal Performance Grammy and led the album of the same name to his fourth Country Music Association Album of the Year Award melted eras and place literally and musically.