Brighton Beach Memoirs at 30 by Ninety Theatre
Dates

2/27/2021 - 3/14/2021

Theatre


880 Lafayette Street
Mandeville,LA 70471
Facebook Instagram

Tickets Info

$11-$19
Phone: 1-844-843-3090




Here is part one of Neil Simons autobiographical trilogy: a portrait of the writer as a young teen in 1937 living with his family in a crowded, lower middle-class Brooklyn walk-up. Eugene Jerome, standing in for the author, is the narrator and central character. Dreaming of baseball and girls, Eugene must cope with the mundane existence of his family life in Brooklyn: formidable mother, overworked father, and his worldly older brother Stanley. Throw into the mix his widowed Aunt Blanche, her two young (but rapidly aging) daughters and you have a recipe for hilarity, served up Simon-style. This bittersweet memoir evocatively captures the life of a struggling Jewish household where, as his father states if you didnt have a problem, you wouldnt be living here.

News About Brighton Beach Memoirs at 30 by Ninety Theatre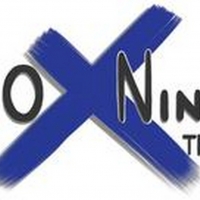 2020-2021 SEASON ANNOUNCEMENT at 30 By Ninety
March 04, 2020
On Tuesday, March 3, 30 by Ninety Theatre announced its 2020-21 season, ranging from comedies to classics.