Aspire PAC Announces Summer 2018 Auditions
On Saturday, May 19, and Sunday, May 20, 2018, Aspire Performing Arts Company will hold auditions for its upcoming summer musical theatre productions: Disney's The Lion King Jr. for children ages 7-11, and Thoroughly Modern Millie, for pre-teens/teenagers ages 11 through 18.
Aspire's Junior Performing Ensemble will take on Disney's The Lion King Jr. Based on the beloved Disney film, The Lion King JR. follows the epic adventures of a curious cub named Simba as he struggles to accept the responsibilities of adulthood and his destiny as king. Along the way, the young lion encounters a colorful cast of characters while fighting to claim his rightful place on the throne and save his beloved Pridelands. The Lion King JR. features classic songs from the 1994 film such as "Hakuna Matata" and the Academy Award-winning "Can You Feel the Love Tonight."
Aspire's Senior Performing Ensemble will kick up their heels with Thoroughly Modern Millie. Winner of six Tony Awards, including Best Musical, Thoroughly Modern Millie was the 2002 season's most awarded new show on Broadway. Set in the height of the Jazz Age in New York City, when "moderns" - including a young flapper named Millie Dillmount - were bobbing their hair, raising their hemlines, and rewriting the rules of love. This high-spirited musical romp is a delightful valentine to the long-standing spirit of New York City and the people who seek to discover themselves there.
Aspire PAC, established in 2011, has earned a strong reputation in the Northern New Jersey area for its high-quality theatrical productions and professional arts experiences for local youth. Aspire recently partnered with Disney Theatrical Group and Music Theatre International on several pilot productions, and in both 2016 and 2017, Aspire PAC was nominated for multiple New Jersey Association of Community Theaters (NJACT) Awards and National Youth Arts Awards.
Summer 2018 auditions are open to all local children and teens ages 7 through 18. Pre-registration for auditions is preferred. For more information, visit www.aspirepac.com or call/email Aspire PAC at 201-220-4933 or aspirepac@gmail.com.
Summer 2018 Productions
Disney's The Lion King Jr.
Junior Performing Ensemble: Ages 7-11
Auditions: May 19 and 20, 2018
Production Dates: July 27 and 28, 2018
Thoroughly Modern Millie
Senior Performing Ensemble: Ages 11-18
Auditions: May 19 and 20, 2018
Production Dates: July 20-22, 2018
Auditions and rehearsals for both productions will take place at Our Lady of Consolation on Hamburg Turnpike in Wayne.
Aspire Performing Arts Company's mission is to provide educational workshops and production opportunities for children and teens, offering a professional arts experience in a friendly atmosphere. Formed in January 2011 by Lisa Beth Vettoso, Aspire PAC represents the culmination of her 20+ years of experience in the performing arts. Ms. Vettoso has dedicated her life to arts education and has worked with prestigious art organizations including The Art School at Old Church, The New York Pops, American Repertory Ballet, and Carnegie Hall.
For more information on Aspire Performing Arts Company, please visit www.aspirepac.com or on Facebook at www.facebook.com/aspirepac
More Hot Stories For You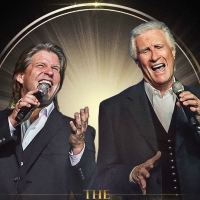 bergenPAC Presents Brian McKnight, Bone Thugs-N-Harmony, A Bronx Tale, and The Righteous Brothers

November 30, 2022

bergenPAC announces new shows coming to its recently renovated theater this Spring: R&B icon Brian McKnight on Thursday, March 23, 2023; rap legends Bone Thugs-N-Harmony on Saturday, April 1, 2023; Chazz Palminteri's one-man show A Bronx Tale on Sunday, April 23, 2023; The Righteous Brothers on Wednesday, May 17, 2023. Tickets go on-sale Friday, Dec. 2, 2022, at 11 a.m.
---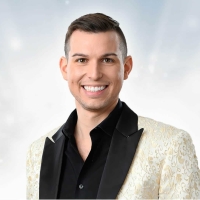 Matt Fraser, America's Top Psychic Medium & MEET THE FRASERS Star is Coming to NJPAC

November 30, 2022

New Jersey Performing Arts Center will welcome Matt Fraser, America's Top Psychic Medium and star of the hit television series Meet The Frasers to the NJPAC stage on Friday, December 9, 2022 at 8:00 p.m.
---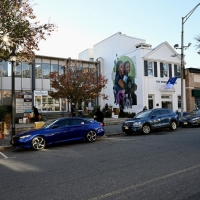 Black Women and Black Suffragists Mural Revealed in Celebration in Englewood

November 30, 2022

The Northern New Jersey Community Foundation's (NNJCF) ArtsBergen hosted the official public reveal of 'The Black Women's Mural' painted by artist Tatyana Fazlalizadeh, in a celebration at the Women's Rights Information Center (WRIC) on November 14. 
---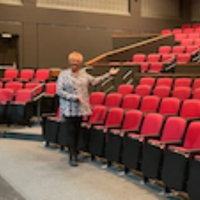 Kelsey Theatre Announces State-of-the-Art Hearing Loop Assistive Listening System For Patrons With Hearing Disabilities

November 29, 2022

Kelsey Theatre, located on the Mercer County Community College campus, 1200 Old Trenton Road in West Windsor is pleased to introduce its new, state-of-the-art "Hearing Loop Assistive Listening System" for patrons with hearing disabilities.
---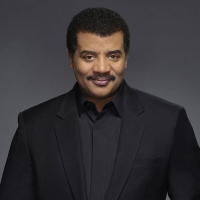 Astrophysicist, Professor, And Best-Selling Author, Neil Degrasse Tyson Comes to NJPAC, December 8

November 29, 2022

New Jersey Performing Arts Center (NJPAC) welcomes Neil deGrasse Tyson on Thursday, December 8, 2022, at 7:30 p.m. Spend a thought-provoking evening with astrophysicist, professor, and New York Times best-selling author Neil deGrasse Tyson of the Hayden Planetarium.
---