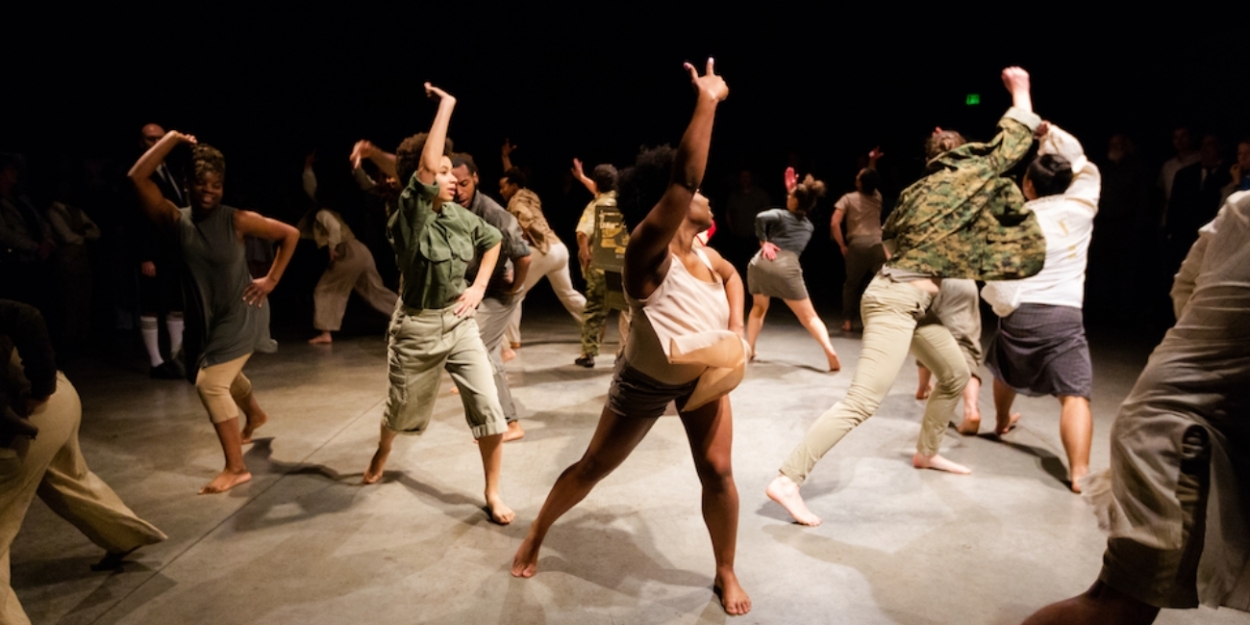 OZ Arts Nashville to Celebrate West African Culture In Music City With Yeli Ensemble Collaboration
"Timbuktu Within" unites international performers from Guinea Conakry with dynamic local artists, led by Windship Boyd, Christophe Konkobo, and more.
Contemporary arts center OZ Arts Nashville will present world-class percussion and dance group the Yeli Ensemble on stage stage alongside multiple local artists for the premiere of a new theater, dance, and music collaboration in OZ's expansive warehouse April 14 and 15.
The talented interdisciplinary group of percussionists and dancers originally from Guinea Conakry, is conducting a three month artistic residency in Nashville through "AfricaNashville," a local organization celebrating African artists and culture. They will perform and collaborate with local artists and community members, from drum and dance classes and workshops to recording sessions and public performances, including the premiere of a new work at OZ Arts, created together with Nashville artists Windship Boyd, Christophe Konkobo, Karen Roberts and Saul Rodriguez. The performances will highlight traditional and contemporary African culture while telling their personal stories and connecting with the local Nashville community in Timbuktu Within, including a moving poem titled "Inside Timbuktu."
Celebrating the West African jeli or griot, a "living archive" of African traditions, the Yeli Ensemble shares the profound influence and beauty of their culture and heritage through lively storytelling, dynamic choreography and pulsating percussion. Audiences will bear witness to the power of tradition as International Artists and dynamic storytellers Sory Diabate, Ibrahima Dioubate, Mohamed "Dho" Cisse and Aïcha Camara unite with local dancers and performers to present a production ripe with multilayered harmonies and stunning movement.
"OZ Arts is delighted to further expose the Nashville community to West African traditions and stories by bringing the Yeli Ensemble to our stage," said Mark Murphy, Executive and Artistic Director of OZ Arts. "We're proud to help unite these International Artists with local performers and invite audience members of all backgrounds to join in this community-driven celebration."
OZ Arts will present Timbuktu Within April 14-15 in its expansive warehouse. Tickets are $20 and are on sale now at the following link.
This performance is made possible with generous support from donors and grants. To learn more about upcoming performances, please visit www.ozartsnashville.org.
TICKETS & MORE INFORMATION
Performance:
Friday, April 14 at 8:00 pm
Saturday, April 15 at 8:00 pm
Tickets: $20
Seating is general admission, and tickets are available for purchase at ozartsnashville.org.
About OZ Arts Nashville
Founded in 2013 by the Ozgener family, OZ Arts Nashville has quickly established itself as one of the Southeast's most influential and respected producers and presenters focused on the creation and presentation of significant performing and visual artworks by diverse cultural visionaries who are making vital contributions to the evolution of contemporary culture. Through performances, exhibitions, and community events, OZ Arts focuses on producing and presenting the work of local and visiting artists who reflect our diverse society, utilize new artistic forms and technology in creative ways, and provide opportunities for meaningful engagement with audiences, students and cultural and civic leaders. OZ Arts' unique creative warehouse has developed a reputation as a major national and regional laboratory for experimentation and a home for contemporary dance and performance. More than 50,000 audience members have been introduced to adventurous artists from around the world since the organization opened, and hundreds of local and regional artists have used OZ's 10,000 square-foot warehouse theater to develop new works. For more information, please visit ozartsnashville.org.