BWW Review: Imaginations Soar in Pipeline-Collective's Staging of Keith Bunin's THE WORLD OVER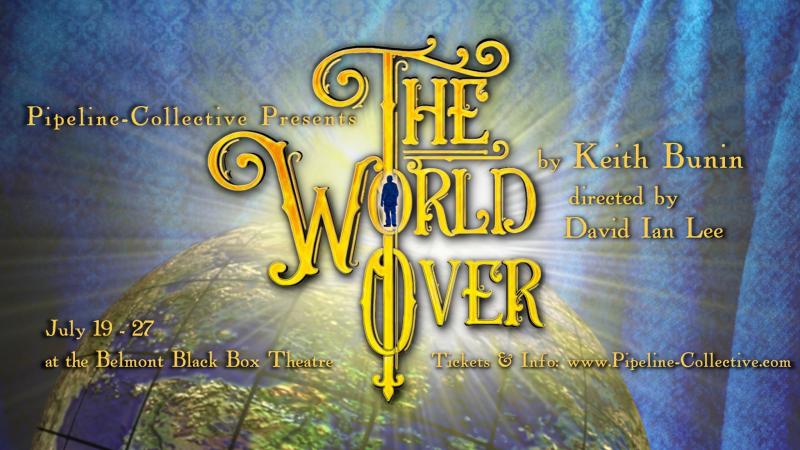 Once upon a time, there was a country that only existed for one brief day and there was a man named Adam, who was determined to return to his long-lost homeland who held the key to its ephemeral history. Adam's tale - filled with adventure and intrigue, with larger than life-sized characters and one epic quest after another - provides the basis for Keith Bunin's imaginative fantasy that deftly blends comedy and drama in The World Over, now onstage through July 27 in a fanciful production (the company's ninth) from Pipeline-Collective.
Directed with a rapier-sharp wit and whip-smart focus by David Ian Lee, The World Over features delightful performances from a well-cast ensemble of seven Nashville actors (with one particularly noteworthy personality providing the voice for a Gryphon) who are obviously having the time of their lives as they bring the story of Adam to vivid life. Featuring elements of The Odyssey, along with a pastiche from various Shakespearean romances and even Biblical stories, The World Over's complex plot seems an ideal diversion for audiences of all ages. Clearly, Adam's adventures provide its audiences much to consider long after the actors leave the sandbox in which they have played (in senses both literal and figurative) for two-and-a-half hours and the illuminating Taylor E. Thomas-designed lights have been dimmed.
Bunin's play is at once whimsical yet overly earnest - a blending of light and dark elements that is certain to captivate, even if the storytelling seems a tad overly long by the middle of act two when audiences might beg Adam to get it over with already. Yet the emotional payoff of the play and the explanation for how a country could exist for a scant 24 hours (if that) may be enough to keep audiences engaged throughout the frivolity and foolishness that ensues amid the dramatic twists and turns of Bunin's fantastical plot.
At curtain's rise, we find ourselves in the midst of a scholarly presentation in which we are promised the answer to the query of how a country could have existed for only a day. Instantly, the playwright and the director whisk away their audience away on an adventure that could only be spoiled by a lengthier explanation in a review of The World Over. Suffice it to say that Adam's trek to the four corners of the world is one of heroic proportions and his journey is a tumultuous one filled with pirates and seafarers, nomadic existences on barren landscapes and down-to-earth intrigues that allow you to feel sand between your toes. While the drama can sometimes border on the histrionic and the comedy on the farcical, there remains about The World Over a sense of the authentic that allows every audience member to derive their own meaning from witnessing what Adam must endure in his quest to find his way back home.
And it is the search for meaning in a place called home - which for Adam has only existed in the furthest recesses of his memory - that anchors The World Over in our reality, even as Bunin's cleverly constructed script prompts the imagination to take wing. Adam's search for home reflects our own need to find our place in the universe and to connect to something greater than ourselves, to give meaning to our existence.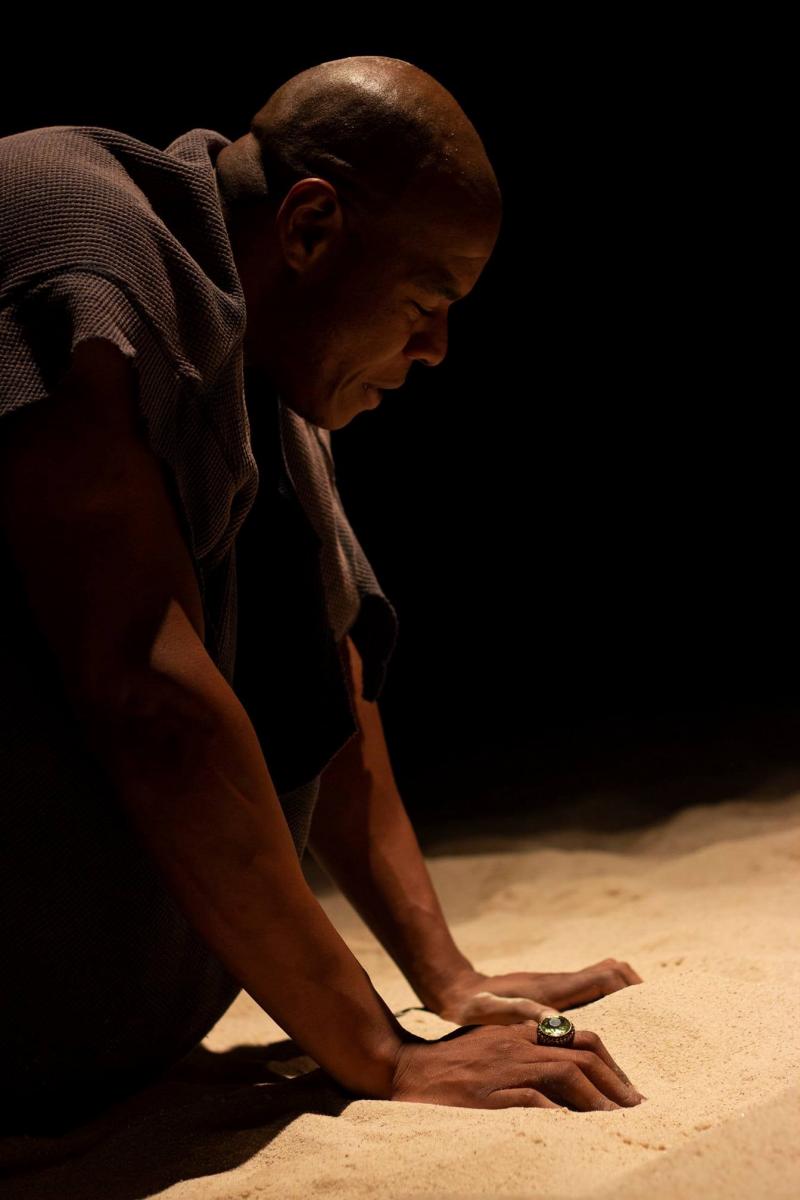 Heading Lee's versatile and committed cast is DeYonte Jenkins as Adam, who delivers a startling performance - one that guarantees all eyes are riveted upon him throughout the play. He is given superb support from the remainder of Lee's ensemble, each of whom play a variety of roles in the story during which time takes on new meaning as Adam lurches from one travail to the next. Jonah M. Jackson, Sarah Zanotti and David Torres-Fuentes are given the opportunity to put their full slate of onstage talents on display throughout the play, while Nikkita Staggs, Garris Wimmer and Megan Utech (finally given a role that allows her to soar theatrically beyond what's been required of her previously) provide something of a master class in acting while becoming a wide range of personages that populate the world Adam discovers.
Finally, Nan Gurley makes a cameo appearance, if you will, as the Gryphon with aplomb.
Thomas' scenic, lighting and sound design creates a fantastical world out of whole cloth, it would seem, while Allison Hearn's costumes seem perfectly styled for the myriad characters in Bunin's fantasy.
The World Over. By Keith Bunin. Directed by David Ian Lee. Presented by Pipeline-Collective. At Belmont University's Black Box Theatre, Nashville. Through July 27. For details, go to www.pipeline-collective.com. Running time: 2 hours, 30 minutes (with a 15-minute intermission).
Related Articles View More Nashville

Stories

Shows