Mill City Summer Opera Names New Artistic Director, 2019 Opera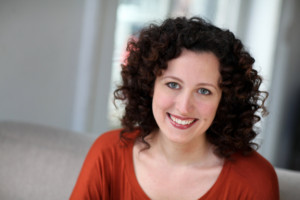 Mill City Summer Opera is thrilled to announce its new artistic director - Crystal Manich - who will lead the company as it embarks on its eighth season. A renowned stage director whose work has been seen across the United States, Argentina and Australia, she brings to Minneapolis a diverse career, from opera to musicals, plays and short films.
Manich's first directorial turn for MCSO will be its 2019 Season offering: Mozart's sophisticated comic opera, Così fan Tutte, starring Minnesota native Heather Johnson. The production will be staged at the Mill City Museum Ruin Courtyard in July. Tickets will go on sale in May 2019.
Manich has received rave reviews for her opera direction for Wolf Trap Opera, Pittsburgh Opera, Boston Lyric Opera, Utah Opera, Arizona Opera, Brevard Music Center (North Carolina), Opera Delaware, Pinchgut Opera (Australia) and Buenos Aires Lírica. She holds a BFA and a Masters in Arts Management from Carnegie Mellon University in Pittsburgh.
Karen Brooks, MCSO founder, is proud to bring Manich's vision for what opera can be to Twin Cities audiences, Brooks states, "Not only does Crystal have vast experience and knowledge of the operatic repertoire, but she also has a 21st century vision for creating opera productions that reflect the times we live in. Her energy and enthusiasm for opera are infectious."
This fall, Manich is directing a new production of Madama Butterfly at Opera Columbus (on stage September 28-30) with a design and approach that does away with cultural appropriation . She helms an all-female artistic team that brings a fresh vision to Puccini's iconic opera in a modern tradition-breaking interpretation of this beloved work. She is also a part of the ongoing development of a new adaptation of the Puerto Rican play La Carreta/The Oxcart in collaboration with playwright Caridad Svich.
In addition to MCSO's Così fan Tutte, other projects in 2018-2019 include Humperdinck's Hansel and Gretel with Pittsburgh Opera, and a new production of Gluck's Paris and Helen for Odyssey Opera in Boston. The end of the season finds Manich directing a new production of Bellini's Norma with Utah Opera in a fresh approach using couture-inspired costumes and innovative projections.
"Opera is not what people think it is, especially not in my world. They should give it a shot," said Manich in a 2015 interview (The Bubble). "There is much to receive from this incredible music. Opera inspired cinematic music. It's really huge and gorgeous and also quite romantic and hot. Music affects the soul and I don't think anybody would argue with that. The term 'classical music' scares people and I don't think it should....Live theatre still has a place in our lives."
On her Twitter profile (@crystaldirects), Manich says: "I direct operas and am searching for ways to make opera accessible and fun to a wide audience!"
She said she's excited about her upcoming MCSO tenure and hopes "to bring more people to Mill City Summer Opera's world class productions. Where else can you see stellar national and local artists perform together in historic ruins under the stars?"
ABOUT MILL CITY SUMMER OPERA
Mill City Summer Opera's mission is to tap into underutilized summer arts resources to produce high-quality, affordably-priced opera performance experiences in a casual outdoor venue for opera buffs as well as those being introduced to the art form. For more on Mill City Summer Opera, visit: https://millcitysummeropera.org/ or go to Facebook, Twitter and Instagram: @mcsummeropera.
PHOTO CREDIT: Laura Marie Duncan
More Hot Stories For You