Photos: First Look at First Stage's THE HOBBIT at Milwaukee Youth Arts Center
THE HOBBIT runs February 3 – March 5, 2023.
First Stage has released production photos for their latest production of THE HOBBIT, based on the book The Hobbit by J.R.R. Tolkien and adapted for the stage by Greg Banks and directed by Artistic Director Jeff Frank.
Check out the photos below!
An unlikely hero, Bilbo Baggins, would much rather be sitting in their cozy Hobbit Hole with a cup of tea and a plate of bacon and eggs. However, they somehow find themselves on a magically mystical adventure. Staged with speed and surprises, audiences will be delighted as things change before their eyes. Discover what happens as Bilbo travels on an epic journey over freezing mountains and through a frightening forest, meeting all sorts of fierce creatures - some who want to eat them, others who turn into dear friends. This will be a theatrical experience not to be missed!
THE HOBBIT runs February 3 - March 5, 2023 in the newly remodeled Goodman Mainstage Hall at Milwaukee Youth Arts Center, located at 325 W. Walnut Street in downtown Milwaukee. Tickets are $25. Tickets are available online at firststage.org or through the First Stage Box Office at (414) 267-2961. Performance runtime is approximately 90 minutes, which includes a brief intermission. Suggested for families with young people ages 8+.
Photo Credit: Paul Ruffolo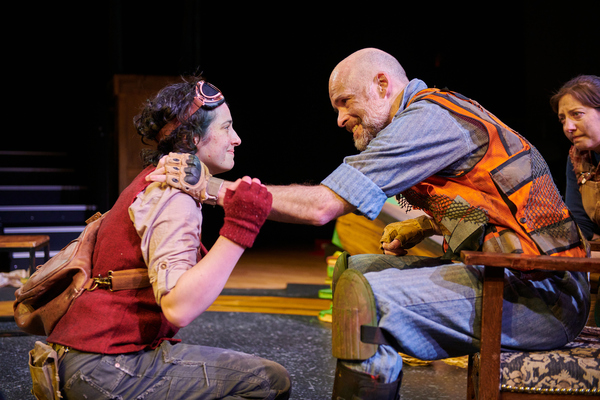 Angel Rivera and Matt Daniels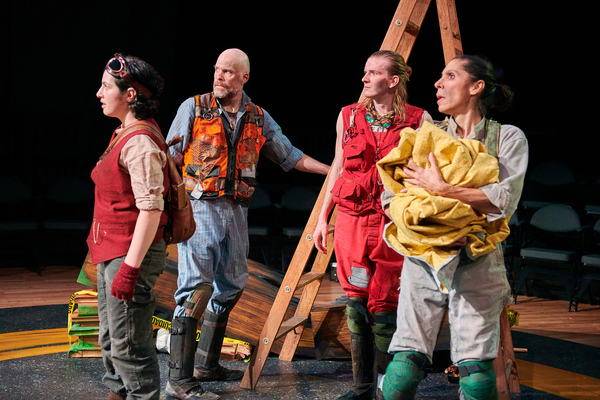 Angel Rivera, Matt Daniels, Jake Badovski, and Shammen McCune

Elyse Edelman, Angel Rivera, and Matt Daniels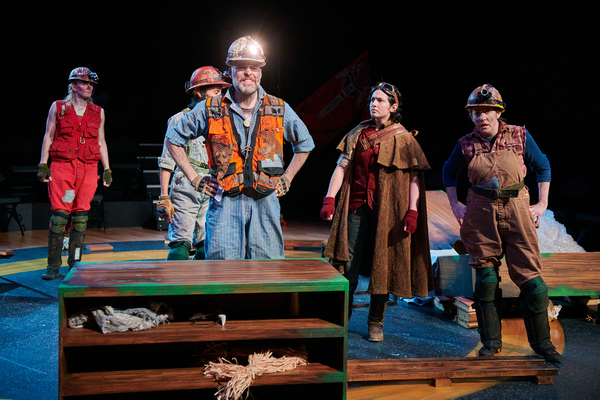 Matt Daniels, Jake Badovski, Shammen McCune, Angel Rivera, and Elyse Edelman

Leo Madson, Matt Daniels, and Elyse Edelman

Elyse Edelman, Matt Daniels, and Jake Badovski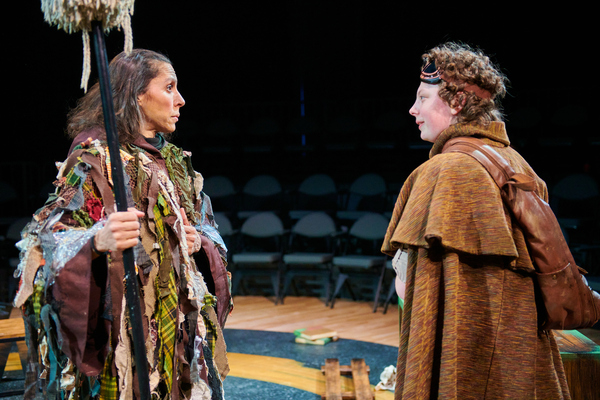 Shammen McCune and Leo Madson

Matt Daniels, Elyse Edelman, Leo Madson, and Jake Badovski