Review: BLACK PEARL SINGS! Brings Soulful Storytelling to the Milwaukee Repertory Theater
A big, beautiful voice streams through the open door of a warden's office in 1933 - a voice full of power and pain. Smartly-dressed Susannah Mullally (the instantly-likable Colleen Madden, a favorite at the American Players Theatre) shouts for the prison guard to bring in that voice. Enter the imposing Alberta "Pearl" Johnson (the commanding Lynette DuPree), clad in stripes and weighed down by a ball and chain. The stark contrast of these two women - prim vs. imprisoned, white vs. black - sets curiosity in motion. Where will Black Pearl Sings! take these heroines?
Turns out, Susannah is an ambitious song collector for the Library of Congress, visiting this Texas prison in hopes of uncovering (and recording) spiritual and folk songs of old. As an African-American woman in the 1930s, Pearl is privy to many melodies passed down from her parents and grandparents - some of them slave songs, rooted in African heritage. Fired up at the prospect of tracing a song all the way back to Africa, Susannah asks Pearl to sing for her and her recording machine. Pearl obliges, but on the condition that Susannah help track down her only daughter, who is missing in Houston.
The two women form a quick bond. For Susannah, she hopes a song discovery will secure her a job at Harvard - the first ever given to a woman. For Pearl, Susannah's machine may be her one ticket to freedom. As the story unfolds, Pearl's a cappella spirituals pepper each scene - some somber, others downright jubilant. DuPree consistently delivers transfixing, stirring vocals, cementing her as an incredibly soulful songstress from the moment the first notes escape her lips.
Arresting though DuPree's natural instrument is, she finds a worthy ally in Madden's Susannah. With easy confidence, Madden portrays a different type of 1930s woman - one born into privilege - with a different set of problems: even a white woman is still a woman in a man's world. Madden's feisty spirit and gumption are a perfect tonal answer to DuPree's more solemn moments, and watching these two women work the Cabaret together is a joy.
The journey of Black Pearl Sings! is one that's best left to be experienced live, but in a brief non-spoiler: the show doesn't end in a prison cell. Though its themes of race and gender inequality may not be the expected dinner-theater fare (this is a play with music, not a musical), there is plenty in this Milwaukee Rep production to hope and rejoice in - not to mention timely take-aways. Black Pearl Sings! shines a light on the value of unlikely friendships - specifically, female friendships and women who build each other up in the face of unrelenting adversity.
Moreover, Black Pearl Sings! drives home the power of song as a means of passing down a rich, storied past. It's a fascinating concept - the idea of gathering words and melodies as a way to preserve and honor history. Oral legend and spiritual hymns speak volumes about cultures whose histories have been otherwise silenced by the man in charge. These songs are their folklore, and the chance to hear such songs reveals a world full of stories that are largely unknown. Kudos to the exuberant, awe-inspiring women of the Rep's Black Pearl Sings! for sharing one such story.
  Kelsey Lawler is a copywriter by day and zealot for local theater by night. She earned her BA in Writing Intensive English from Marquette University in 2009, and has been working as an edito... (read more about this author)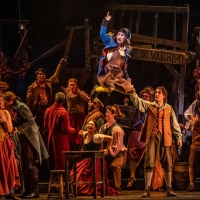 Review: LES MISERABLES Stuns Once More at the Marcus Center

December 1, 2022

Seen by 130 million people in 53 countries and 22 languages, 'Les Miserables' stands the test of time and jukebox musical trends. Magnificent performances, dazzling sets and staging, soaring orchestrations -- these make the show timeless, breathtaking, and powerful as ever.
---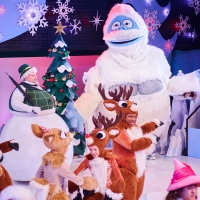 Review: RUDOLPH THE MUSICAL is Festive Family Fun at FIRST STAGE

November 28, 2022

From iconic elf costumes to familiar furry friends, fans of the TV special will be delighted to reunite with these festive favorites on stage. And for anyone new to Rudolph, this musical makes for a perfect introduction to the world of everyone's favorite flying reindeer. 
---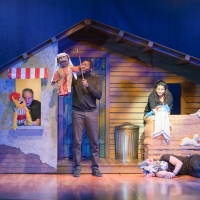 Review: NATIVITY VARIATIONS is the Christmas Comedy You've Been Wishing For

November 23, 2022

This is well-paced, laughter-filled, and heartwarming theater full of smart writing and charming characters. In short, 'The Nativity Variations' is the perfect gift for Milwaukee audiences this holiday season. 
---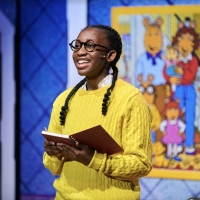 Review: ARTHUR & FRIENDS MAKE A MUSICAL is Fantastic Fun at FIRST STAGE

October 12, 2022

For an upbeat, kid-friendly show with heaps of heart, make a beeline for the world premier of 'Arthur & Friends Make a Musical' at Milwaukee's First Stage.
---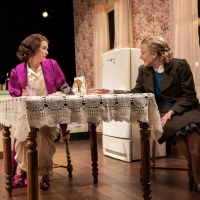 Review: WIFE OF A SALESMAN Brings Life-Giving Drama to the Milwaukee Repertory Theater

October 4, 2022

Eleanor Burgess has written a modern masterpiece full of stimulating themes, moments of emotional connection and genuine laughter, plus playful and shocking twists.
---