Review: A CHRISTMAS CAROL Makes For A Merry Tradition At Milwaukee Repertory Theater
"I have always thought of Christmas time, when it has come round, as a good time; a kind, forgiving, charitable time; the only time I know of, in the long calendar of the year, when men and women seem by one consent to open their shut-up hearts freely, and to think of people below them as if they really were fellow passengers to the grave, and not another race of creatures bound on other journeys."
So wrote Dickens in this moment that snuck up and grabbed me last Friday at the Milwaukee Repertory Theater's 43rd annual premier of A Christmas Carol. There's something about the idea of the holidays being a great unifier among men that, these days, feels especially relevant, important, and profound. Thinking back, I don't recall Nephew Fred's festive little speech sticking with me at last year's 42nd Christmas Carol, but that just goes to show what makes repeat viewings of this holiday tradition such a delight.
Ebenezer Scrooge's story is ever familiar and warms the soul, and the Rep consistently delivers production value you can count on. Yet even knowing that this is a Christmas Carol steadfast and true, there's always something new to glean - whether it's actually new or just new to your memory. Of course Nephew Fred has defended the spirit of Christmas for over forty years, but this time, for me, it resonated anew.
In other newness: I don't recall in years past that Scrooge shouts at a young caroler to "shut up" as he does this year. His swift reaction to a child's sweet singing felt particularly jarring, which is as it should be. Positioning Scrooge as so very outwardly cruel allows him an even more dramatic transformation.
New notable cast members include the spine-tingling, booming-voiced Mark Corkins as the spectral Marley and James Pickering as Fezziwig, among other smaller parts. Pickering's Fezziwig is rosy-cheeked and jovial - a fun departure from the 14 years he played the Rep's Scrooge. There's a spring in his step and warmth about him, and partnering him with Angela Iannone as Mrs. Fezziwig makes for a darling pair. The Rep's newest Tiny Tim, Eliel Pozos Lopez, instantly tugs at heartstrings and makes it easy to believe that Scrooge could be so affected by the plight of this little boy with a heart of gold.
Not new, rather three years running, is Jonathan Wainwright as Scrooge himself. He's settling wonderfully into the role, bringing an emotionally-charged, woeful, then mirthful Ebenezer to the Pabst stage. Wainwright is especially captivating whenever he interacts with shadows of the past. His heartache over the loss of both his sister, Fan, and true love, Belle, is keenly felt. It's especially stirring to watch Wainwright's Scrooge retrace his steps, dancing alone with Belle's memory. His changed demeanor come Christmas morning is blithely felt throughout the theater, face muscles aching, as Scrooge's do, from the sudden influx of smiling.
The sets and costumes, like Wainwright, are also gifts from Christmas Carols past, but they are still nothing short of impressive and gorgeous, respectively. The monstrous rotating London set, designed by Todd Edward Ivins, is jaw-dropping in its magnitude. As for the costumes, designed by Alexander B. Tecoma, they're rich and luscious with plush textures and sumptuous colors, like something plucked from the cover of a Christmas card. Special hats-off to the three spirits, each one whose ensemble boasts a light feature. It's enchanting even as an adult, so just imagine a child's reaction to Christmas Past's luminous gloves or Christmas Present's glowing torch.
Also playing to the willing child in all of us is the continuation of Panto-style theater, where audience participation is a key component. Two years ago, with the debut of this new Christmas Carol, some folks found the amount of audience interaction to be a bit much. If you fall into that camp, rest assured that the Rep has dialed it back. During an Alphabet of Scrooge, where two narrators run A to Z rattling off synonyms for "avaricious," the audience is consulted on adjectives for letters M and N, so come prepared.
Other than that, there are just a few instances of shouting a hearty "yes!" when the moment presents itself. My theater date, perhaps younger at heart than even I am, would have liked more audience participation. For me, the Rep has reached the Goldilocks zone in terms of Panto - though I do selfishly wish for more snow. Each snowy moment is just that enchanting.
Rounding out the childlike wonder at work, this Christmas Carol begins and ends with the characters on stage addressing the audience as if reading Dickens aloud. We're aren't simply watching events as they happen; we are being told a story. As with any story, there is always a takeaway or moral. In A Christmas Carol, there are so many morals to choose from, and if this Milwaukee Rep production is a yearly tradition for you and yours, it may be fun on the drive home to pick apart one of the many morals with each passing year.
This time, I'm choosing to latch onto Dickens' endorsement of frivolity, as seen in Fezziwig and Nephew Fred's jolly Christmas parties. A Christmas Carol is a chance to make merry and escape into the company of family and friends, leaving worldly work and worries at the door. This holiday tradition and masterful work by the Milwaukee Rep already has and will surely continue to stand the test of time, and so it invites you to start a new tradition of your own - one of making space in our busy lives for good times and good cheer with those nearest and dearest.
Photo credit: Michael Brosilow
  Kelsey Lawler is a copywriter by day and zealot for local theater by night. She earned her BA in Writing Intensive English from Marquette University in 2009, and has been working as an edito... (read more about this author)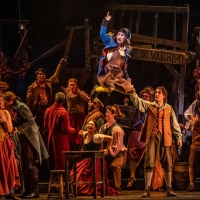 Review: LES MISERABLES Stuns Once More at the Marcus Center

December 1, 2022

Seen by 130 million people in 53 countries and 22 languages, 'Les Miserables' stands the test of time and jukebox musical trends. Magnificent performances, dazzling sets and staging, soaring orchestrations -- these make the show timeless, breathtaking, and powerful as ever.
---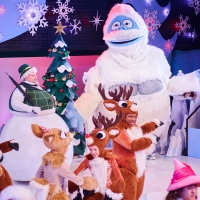 Review: RUDOLPH THE MUSICAL is Festive Family Fun at FIRST STAGE

November 28, 2022

From iconic elf costumes to familiar furry friends, fans of the TV special will be delighted to reunite with these festive favorites on stage. And for anyone new to Rudolph, this musical makes for a perfect introduction to the world of everyone's favorite flying reindeer. 
---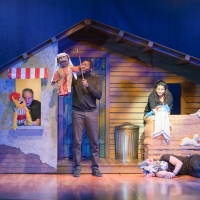 Review: NATIVITY VARIATIONS is the Christmas Comedy You've Been Wishing For

November 23, 2022

This is well-paced, laughter-filled, and heartwarming theater full of smart writing and charming characters. In short, 'The Nativity Variations' is the perfect gift for Milwaukee audiences this holiday season. 
---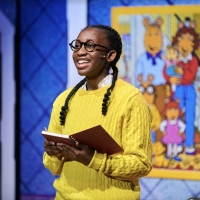 Review: ARTHUR & FRIENDS MAKE A MUSICAL is Fantastic Fun at FIRST STAGE

October 12, 2022

For an upbeat, kid-friendly show with heaps of heart, make a beeline for the world premier of 'Arthur & Friends Make a Musical' at Milwaukee's First Stage.
---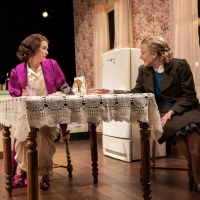 Review: WIFE OF A SALESMAN Brings Life-Giving Drama to the Milwaukee Repertory Theater

October 4, 2022

Eleanor Burgess has written a modern masterpiece full of stimulating themes, moments of emotional connection and genuine laughter, plus playful and shocking twists.
---