TRANSFERS Michigan Professional Premiere to be Presented at Detroit Rep Theatre This Spring
Transfers opens March 17, 2023, at 8:30 pm with a champagne reception and runs until April 23, 2023.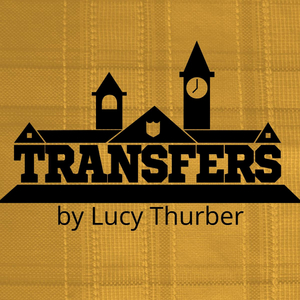 Detroit Repertory Theatre's 66th Anniversary Season will continue with the another Michigan Professional Premiere, Transfers written by award winning playwright Lucy Thurber. Transfers opens March 17, 2023, at 8:30 pm with a champagne reception and runs until April 23, 2023.
In Transfers, we follow two community college students born to the chaos of the inner city, fighting for a scholarship to a top institution in American academia. Transfers fearlessly explores intersectionality as race, class and sexuality all play major roles in who will get in, and who won't. The play debates respectability versus authenticity and evaluates the body politic versus that of the mind. Ultimately, which side wins in the eyes of the ivory tower?
Lucy Thurber is the author of seven plays: Where We're Born, Ashville, Scarcity, Killers and Other Family, Stay, Bottom of the World, and Monstrosity. Her produced plays are published by Dramatists Play Service. Lucy is a member of MCC Playwrights' Coalition, Primary Stages writing group, 13P, and New Dramatists. Thurber is the recipient of the Gary Bonasorte Memorial Prize, the Lilly Award and the 2014 OBIE Award.
Director Kolton Bradley is making his Detroit Repertory Theatre debut. Born and raised in Michigan, he is a New York-based director, actor, and teacher. Kolton is an alum of the Directors Lab Chicago and the Observership Program with Stage Directors and Choreographers Society (SDC). He has directed or taught at multiple theatre companies, including Huntington Theatre Company (Boston), SpeakEasy Stage Company (Boston), New Repertory Theatre (Boston), The Harlem School of the Arts and The New Victory Theater in Times Square.
The company is led by Actor's Equity Stage Manager, Aaron Kottke. The cast includes Detroit Rep Theatre veteran Lynch Travis, as well as newcomers to the Rep stage, Melissa Beckwith, Ural Grant, Marck Kisevelach and David Moy.
Showtimes are Fridays and Saturday evenings at 8:30 PM, and matinees are 3:00 PM on Saturdays, and 2:00 PM on Sundays.
Tickets for Transfers are available now. Tickets are still among the most affordable for professional theatre in the region at $25 advance, and $30 the day of a performance. Purchase tickets and find information at www.detroitreptheatre.com or call the Box Office at (313) 868-1347.
Click here for more information about Transfers.