Palm Beach Symphony Opens Instrumental Music Teacher Of The Year Nominations
Deadline to submit a nomination for a K-12 instructor is November 1
Students, parents, colleagues and community members are invited to nominate local instrumental music teachers for the title of Palm Beach Symphony Instrumental Music Teacher of the Year. Deadline for nominations that can be made online is 5 p.m. on Monday, November 1.
"Victor Fernandez, who teaches at Beacon Cove Intermediate, was recognized last year and, as he also teaches my son, I personally understand the tremendous contributions music teachers make to a young person's education and life," said Palm Beach Symphony CEO David H. McClymont. "This pandemic has put a strain on students' educational achievements and personal relationships. Music has been shown to ease some of that stress, and we have never been more grateful to or proud of the extraordinary instrumental music teachers in our community."
The recognition comes with many educational opportunities for the honoree's students including coaching sessions by Palm Beach Symphony musicians for spring semester music students, a classroom visit by Symphony Music Director Gerard Schwarz, complimentary tickets for the winner's classes to attend a Palm Beach Symphony concert and the opportunity for a student music ensemble of the winner's choice to perform at a Palm Beach Symphony event. The Instrumental Music Teacher of the Year will also enjoy a "Basket of Indulgences" filled with gift items and gift certificates.
Nominations are open for educators in grades K-12 at public, private and charter schools in Palm Beach County with a minimum of three years of experience. The annual award honors educators who demonstrate an ability to teach and inspire students as well as who take an active role in the community as performing arts educators. Submissions that meet all eligibility requirements will be reviewed by a panel of judges that includes musicians, industry professionals and other educators in Palm Beach County.
The award will be bestowed at the Fifth Annual Holly Jolly Symphony Fête that will take place on Tuesday, December 7 at The Beach Club, Palm Beach. The event will also feature a performance by students in the King's Academy Choir and the gifting of instruments to students. Last season, the Symphony donated instruments valued at more than $96,000 if purchased by students or local music programs.
Complete details and the nomination form are available in the programs tab under music education at Instrumental Music Teacher of the Year | Palm Beach Symphony.
More Hot Stories For You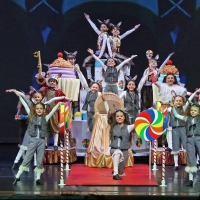 MOUSE KING Will Return to South Miami This Month

December 3, 2022

The scintillating MOUSE KING is set to make its ninth consecutive holiday run at The Mandelstam Theater. Conceived by Sesame Street and Jim Henson Company veteran Noel MacNeal, and the award-winning singer-songwriter and prolific composer of children's musical theater Jim Camacho, MOUSE KING is a spellbinding musical that reimagines the famed story of The Nutcracker as told by the nutcracker's adversaries - the mice.
---
Miami-Dade County Auditorium Presents Traditional Holiday Lineup for VERY MERRY HOLIDAY SEASON

December 3, 2022

Seasonal favorites will kick off the holidays at Miami-Dade County Auditorium beginning tonight, December 3, 2022. The Auditorium's multilingual programming for the "Very Merry Holiday Season" will include affordable theater and musical performances for the whole community, beginning with The Nutcracker on December 3, 2022.
---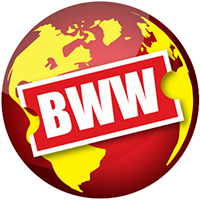 Area Stage Company To Host RENT Masterclass To Prep For Their Upcoming Production

December 2, 2022

Area Stage Company has announce d Rent Masterclass! This two-hour masterclass, hosted by Carbonell winners, Imran Hylton and Maria Banda-Rodaz, will fully equip young actors to audition for Rent this coming winter.
---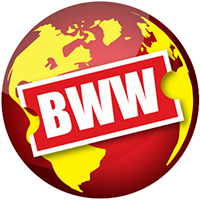 Photo Centre Names Keith Carter As FOTOmentor For FOTOfusion 2023

December 1, 2022

Fatima NeJame, president and chief executive officer of the world-renowned Palm Beach Photographic Centre (PBPC), today announced that the nonprofit organization's 28th annual FOTOfusion will once again be live, January 24-28, in downtown West Palm Beach, and will spotlight photographer Keith Carter, who will receive this year's prestigious FOTOmentor Award.
---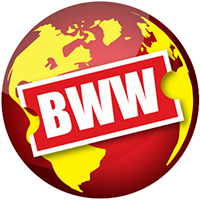 Area Stage Conservatory Presents the Holiday Spectacular, ELF JR!

December 1, 2022

Area Stage invites you to celebrate the spirit of Christmas with a heartwarming musical for the whole family! Based on the beloved 2003 Christmas comedy hit starring Will Ferrell, ELF JR will be performed by Area Stage Conservatory's student actors ages 6-15, and Area Stage's Inclusion Theatre project students with unique abilities. 
---