BWW Review: Intense, Involving BABY EYES Will Open Yours - Wide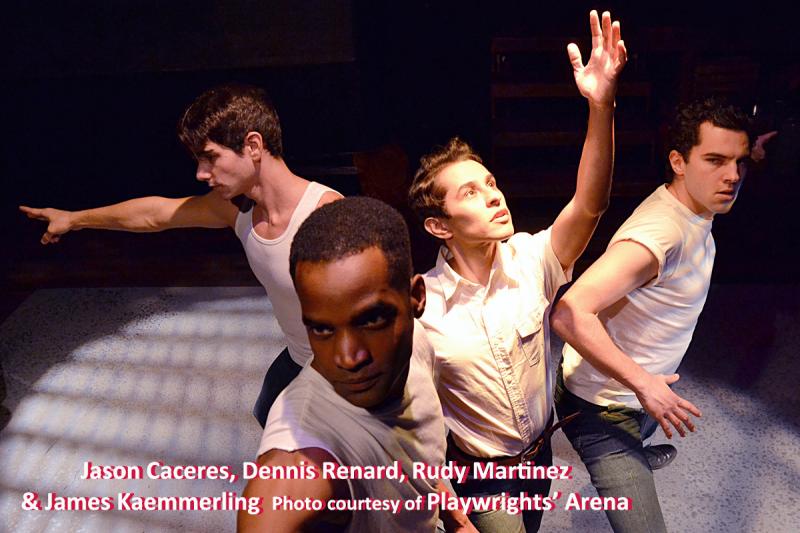 BABY EYES/by Donald Jolly/directed by Jon Lawrence Rivera/Atwater Village Theatre/thru November 5, 2018
The Playwrights' Arena's world premiere of playwright Donald Jolly's BABY EYES presents a volatile, in-your-face telling of Gio, a diminutive teenage boy surviving bullies and homophobia in 1950's Baltimore. Jon Lawrence Rivera expertly directs his talented cast at a fast, smooth pace. A re-imagining of the Greek myth of Zeus and his young lover Ganymede, those unfamiliar with this tale
will not have any trouble following the plight of Gio finding refuge from his high school taunters and uncomfortable home life in the recently arrived male adult Tremaine.
Rudy Martinez totally inhabits the pivotal role of the elfin Gio who spends his days at school running from a gang of bullies and his evenings avoiding his demanding racist father Sal (a commanding Ted Monte). Martinez transparently communicates Gio's frightful submissiveness to his schoolmates and his most joyous attraction to the taller and much more masculine Tremaine (a most sturdy Melvin Ward). Martinez showing Tremaine Gio's boxing skills has got to be one of the cutest mis-attempts at boxing I've seen on stage. You just have to smile! Gio uses music as his escape from reality. Martinez' lip-syncing of a Billie Holiday classic combining with Ward's grooving along makes for one of BABY EYES' strongest, most effective scenes.
Two more stunning scenes, one between Monte and Ward, and the other centering on Martinez, will certainly give you pause and chill your spines; but to relate what happens in those scenes would be big spoilers.
Jolly makes most efficient use of BABY EYES' "Greek chorus" - Jason Caceres, James Kaemmerling and Dennis Renard. They start off the play with in-sync readings of poetic verses, team up as Gio's hateful attackers, work together as invisible stage hands moving set pieces (and Gio), and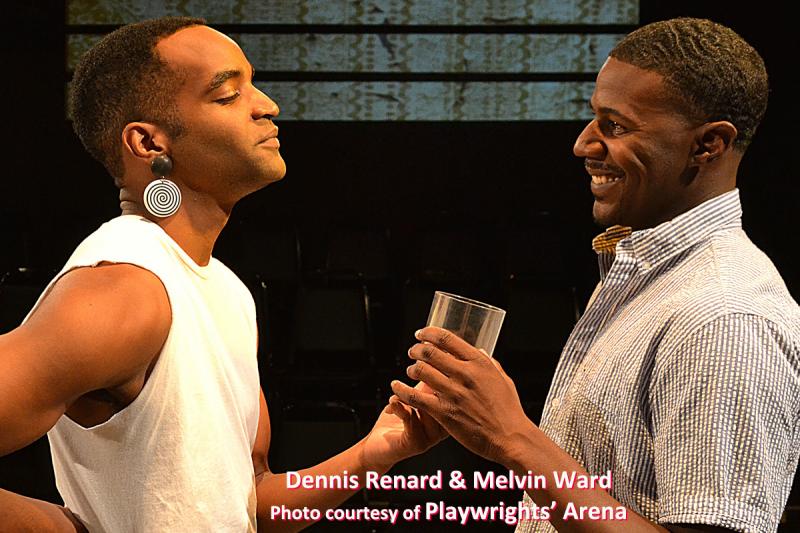 join voices in commentating on various plot points. At times, they split up into various complementary characters, each making their own mark on stage; Caceres as Gio's mother, Kaemmerling as a doctor and Tremaine's father, and Renard as a flirtatious neighbor.
All technical aspects mesh together well in the small Atwater Village side-stage. Christopher Scott Murillo's utilitarian set, bare except for a platform, sandwiches between the audience on opposite sides. Jesse Mandapat's sound, Katerina Pagsolingan's projections and Brad Bentz' lighting effectually supplement the ominous moods.
Related Articles View More Los Angeles

Stories

Shows
From This Author Gil Kaan