Cast Theatrical Announces Cast & Creative Team For A CHRISTMAS CAROL: A LIVE RADIO PLAY
A charming take on a family favorite that will leave no one saying "bah humbug"!
Cast Theatrical Company presents the Charles Dickens holiday classic, A Christmas Carol, as a live 1940's radio broadcast, complete with vintage commercials for fruitcake (extra-fancy) and the magic of live sound effects and musical underscoring.
A handful of actors bring dozens of characters to the stage, as the familiar story unfolds: three ghosts take Ebenezer Scrooge on a thrilling journey to teach him the true meaning of Christmas. A charming take on a family favorite that will leave no one saying "bah humbug"!
Cast:
Freddie Filmore: Jason Looney
Jake Laurents: John Herrick
Harry "Jazzbo" Haywood: David Bowman
WBFR Radio Actor: Jaz Wray
Sally Applewhite: Elizabeth Schneider
Lana Sherwood: Laura Edmundson
WBFR Radio Actress: Crystal Pearl Rodriguez
WBFR Stage Manager: Ethan Janeck
Foley Artist: Sylvia Powers
Foley Artist: Mary Ann Janecka
WBFR Music Director: Kristen Mulkey
WBFR Piano Player: *TBA
Creative Team:
Director: Stephanie Phillips
Music Director: Kristen Mulkey
Assistant Director: Michael Thorpe
Stage Manager: Dan Giles
Performances will be held at Cast Theatrical Company, 1909 Avenue G in Rosenberg from Dec. 2 - 18; Fridays and Saturdays at 7:30 p.m. and Sundays at 2:30 p.m.
Tickets are $22 and $20 for senior, military and student patrons. Tickets can be purchased at www.casttheatrical.com/show-tickets.
Located in the heart of Historic Downtown Rosenberg (30 minutes outside of Houston), Cast Theatrical Company is the longest-running theatre in Fort Bend County and has been producing live, high-quality theatre year-round since 1989. Cast Theatrical's vision is to provide high quality theatre for the enjoyment and enrichment of the local community and visitors to Rosenberg.
More Hot Stories For You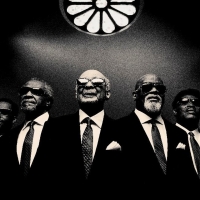 Performing Arts Houston Presents Blind Boys Of Alabama

November 30, 2022

Performing Arts Houston presents Blind Boys of Alabama for their special holiday performance with Sarah Grace & the Soul. The gospel legends will perform their takes on holiday classics, such as White Christmas, Silent Night, and more on December 4, 2022, at Jones Hall.
---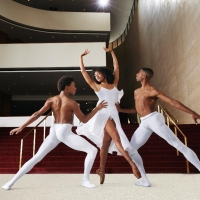 Performing Arts Houston Presents Dance Theatre Of Harlem Houston Education Residency

November 30, 2022

Performing Arts Houston presents Dance Theatre of Harlem (DTH) for a week-long Education and Community Residency, December 6-11.
---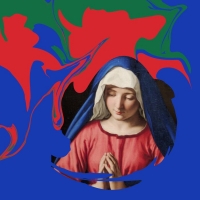 Ars Lyrica Houston's Holiday Concert Explores The Rich Musical Legacy Of The Virgin Mary

November 29, 2022

On Tuesday, December 13th at 7:30 pm, Ars Lyrica Houston – an ensemble specializing in music of the 17th and 18th centuries – presents a special holiday concert titled A Marian Feast in the beautiful and resonant St. Philip Presbyterian Church.
---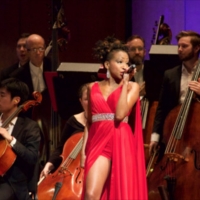 N'Kenge to Headline A VERY MERRY POPS Concerts With Houston Symphony in December

November 29, 2022

This holiday season Broadway star, N'Kenge will make her joyous return to the Houston Symphony as featured guest artist for A Very Merry Pops, a three night holiday concert series, led by Principal Pops Conductor Michael Krajewski. The performances will take place on December 15th, 17th and 18th, 2022.
---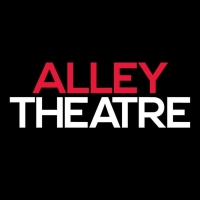 Cast & Creative Team Announced for Co-Production of CAMBODIAN ROCK BAND Opening at Alley Theatre

November 29, 2022

The Tony Award-winning Alley Theatre and Artistic Director Rob Melrose announced the cast and creative team of Cambodian Rock Band. The Signature Theatre Production of Cambodian Rock Band is co-produced with Berkeley Repertory Theatre, ACT Theatre/5th Avenue, and Center Theatre Group.
---