Click Here for More Articles on Hamilton
BWW Review: HAMILTON Hits Houston and Blows Us All Away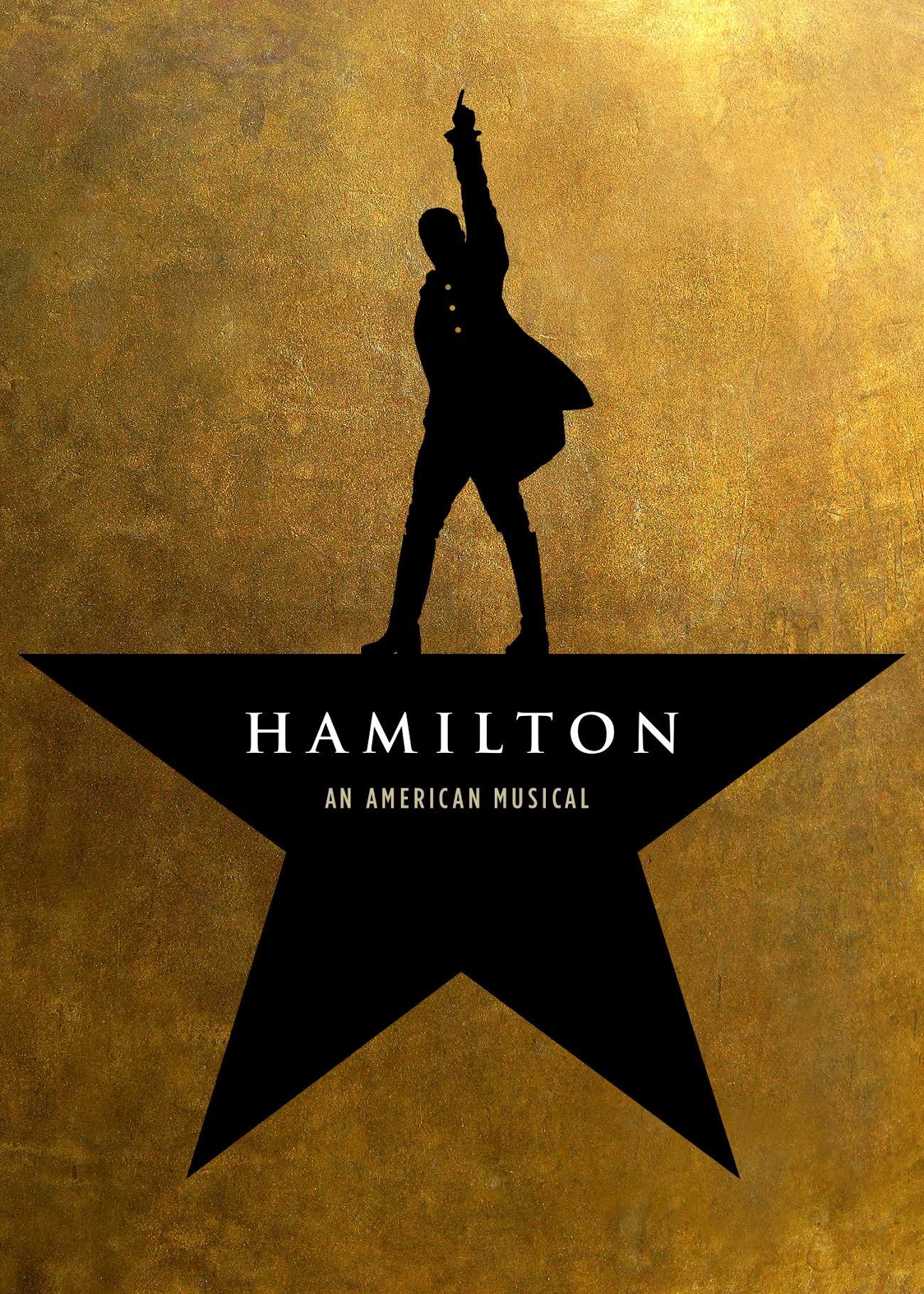 I am one of those people. Those strange obsessed folk who won't stop talking about theatre. Those nut-jobs who will pay more than a month's rent to see the right show with the right cast on the right stage. That weird audience member who is overcome with emotion (and occasionally weeps) as the lights go down and the opening measures begin. I am the worst kind of person, one who actually says -- much to the chagrin of my partner -- stuff like: "I am never happier than when I'm watching a musical," and really, really mean it. That's me.
This isn't a new obsession. One of my earliest childhood memories is performing in the chorus in the JCC summer camp production of JOSEPH AND THE AMAZING TECHNICOLOR DREAMCOAT. I can go on about my background, and what I've studied, and what I've seen, and good grief, there is nothing I'd enjoy more than showing off my carefully preserved Playbill collection and arguing with you over the merits of Patti LuPone's bad attitude toward Andrew Lloyd Webber. But this review is not about that, nor is it meant to be about me. I'm only sharing this insight into my special brand of crazy to fully impart to you my passion and love for musical theater, in order to most compellingly assert the following:
HAMILTON is easily one of the best musicals, EVER. It is extraordinary in its ability to cross every boundary and connect with audiences from every background. It is a masterpiece, a true work of art. It is visually stunning, musically astounding and, from top to bottom, the very definition of theatrical greatness. Not to mention, based on my highly unscientific analysis, it is physically impossible to watch this show without a goofy grin on your face for at least half of the production. You must see HAMILTON. You will love this show.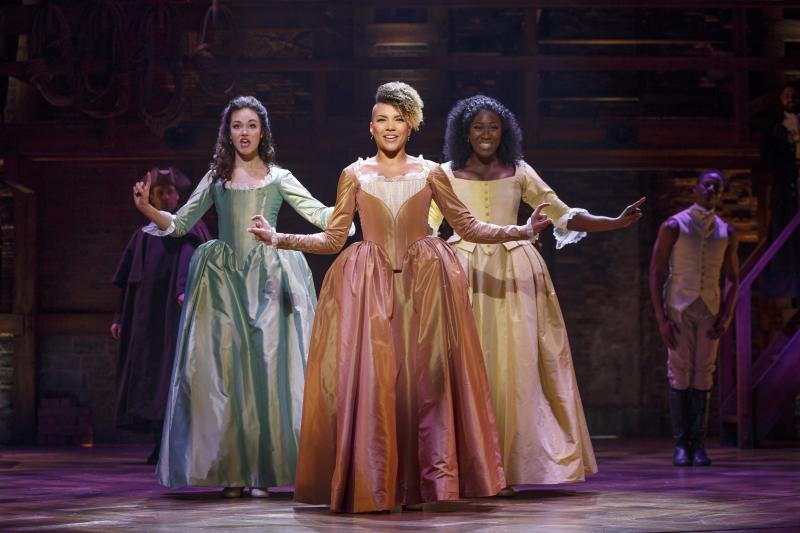 And with that, I offer additional details, none of which more salient or direct than the simple fact that you will love HAMILTON.
I'm sure you've heard people say, when speaking about their work, their family, their volunteerism and/or their personal cause, something like: "This is why I was put on this earth," or "I am doing what I am meant to be doing."
Though I could never imagine the self-effacing creator and writer of the show, Lin-Manuel Miranda, being so bold to say such a thing, I'll go ahead on his behalf. This is why he is here. Theater in general, and HAMILTON specifically, is what he was meant to do. That's not to diminish Miranda's massive humanitarian contributions or his beautiful family, or minimize his spectacular body of previous and subsequent work, including his otherworldly ability to make people actually feel good about being on Twitter. But it is to say that the experience of watching HAMILTON is more than just seeing a show; it's seeing art made by the artist who was meant to make it. The show has that thing, that feeling, that extra special intangible something that lets you know that every word, every noise, every movement, every lighting cue, every set piece, every everything was crafted with love by Miranda and his gaggle of genius colleagues. And created exactly at a time when we needed it most. And boy, do we need HAMILTON.
Alexander Hamilton wasn't an ordinary guy. He was an orphaned immigrant who became one of America's most influential patriots and prominent statesmen, founding father of our country, and the face of the $10 bill. Before he was killed at age 47 by sitting Vice President Aaron Burr, Alexander Hamilton accomplished the following:
• Helped America win the Revolutionary War
• Authored the Federalist Papers which defended and influenced the adoption of the U.S. Constitution
• Worked as America's first Treasury Secretary in America's first Cabinet
• Established America's first centralized financial system
• Founded the first national bank
• Stabilized the economy and manufacturing
• Minted US currency
• Negotiated friendly relations between America and Britain
• Started the New York Post, America's oldest continuously published newspaper
• Created the U.S. Coast Guard
• Hung out with contemporaries George Washington, Thomas Jefferson, Marquis de Lafayette, James Madison and John Adams, among others
• Practiced law
• Fathered eight children
• Fought for the abolishment of slavery
• Set forth ideals and principles that define America today
And more. All before he was 47.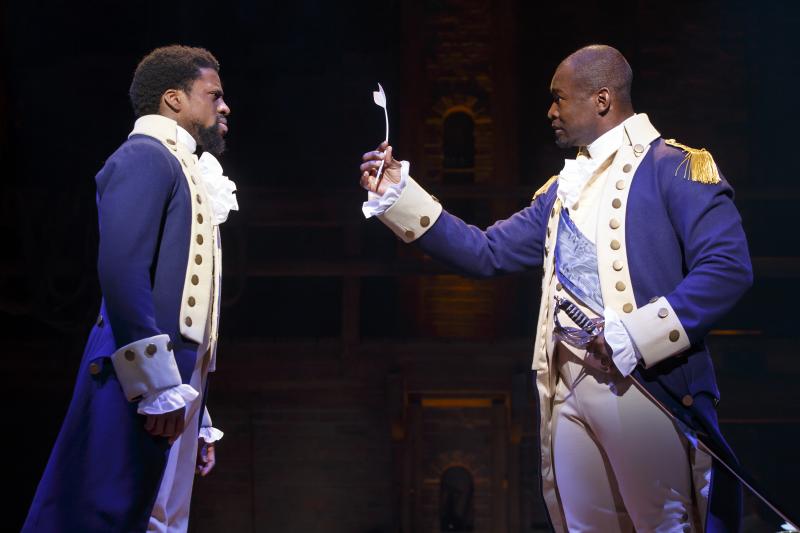 The musical HAMILTON covers many of the man's accomplishments, but really focuses on the flawed humans behind the great American experiment. We're talking ripped-from-the-headlines juicy plot points including immoral politicians, a love triangle, a leader who changes his beliefs based on polling, unchecked ego, blackmail, revenge, anger and murder, and the relatable struggle between work/life balance. Granted, these characters were pretty occupied by the Revolution and founding our country and the like, but their approximately 250-year-old struggles are straight off of the news ticker today. Hamilton was an unwanted immigrant, desperate to fit in and find a home. His neighbors were racist, our budding country was deeply sexist, and gun violence was so common place that there was a specific protocol.
Alongside the modern drama and intrigue, Hamilton's life story is deeply inspirational. This is a man who achieved the American dream in the Land of Opportunity. He came from nothing, and created something. He fought his way into our history books with wit, passion and unending perseverance. HAMILTON reminds audiences that they too can be a changemaker, if they "work a lot harder / by being a lot smarter / by being a self-starter." It's the American ideal that you are more than a product of your upbringing and circumstance. Real talk: That can be a hard sell nowadays. Even back then, it was slave owner Thomas Jefferson who ironically wrote that "all men are created equal." Today, in a country founded and forged by immigrants, immigrants are told they don't belong. Today, in the country united around the common philosophy that you can be anything you want to be, just like Hamilton, you can't without battling inordinate amounts of inequality. Today, in one of the richest countries on earth, people in America suffer from hunger and a severe lack of necessities, just as the patriots did during the Revolutionary War.
So then why do audiences across every generation and background love this show? Why is this idealistic story so accessible? How is it that Barack Obama and Dick Cheney, who can't agree on anything, share in their love for HAMILTON?
The first reason is the casting. Miranda and director Thomas Kail specifically selected diverse actors of all ethnicities to represent America's Founding Fathers and friends. If America was founded today, this is what they imagine it would look like. HAMILTON is American history, told by the current makeup of our country. By casting diverse players, audience members recognize themselves on the stage. They can find someone to identify with via a shared philosophy, challenge, emotion or aspect of their appearance. Audiences can see America not as it is, but as it's intended to be: a true melting pot of colors, backgrounds and varied beliefs, coexisting.
The casting of HAMILTON is also significant to the theater industry. Though widely considered a diverse and accepting community, it too needs vast improvement to truly be a leader in equal representation.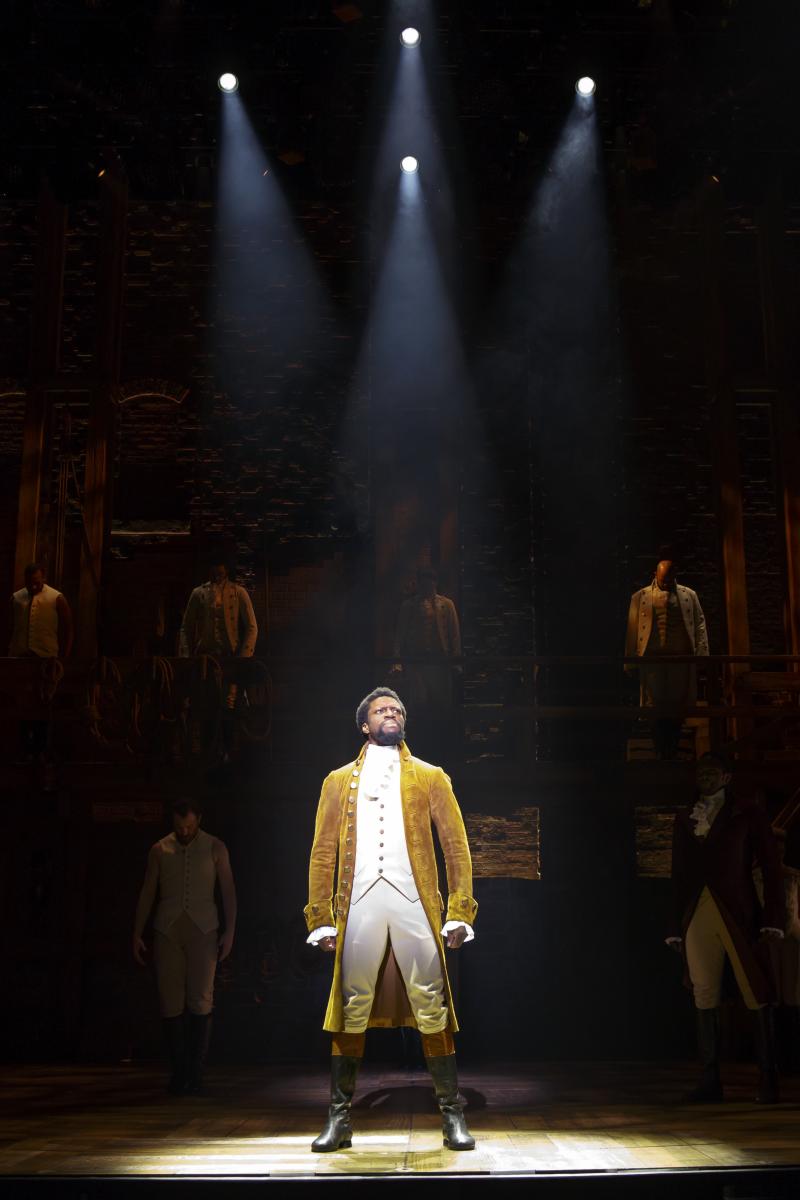 HAMILTON is meant to represent America as we are, not just one specific subsection of our population. And as you likely know, HAMILTON tickets are a major get, and a major expense. That's why producer Jeffrey Seller and Miranda created the #Ham4Ham daily digital lottery. The best seats in the house go for $10 every night to random lottery winners. Because like freedom, art is meant for everyone.
There aren't enough superlatives to properly describe the music and lyrics in HAMILTON. Just like the casting, the show isn't committed to a singular style (other than awesome) or one specific sound. It consists of a combination of rap, R&B, hip-hop, jazz, and traditional Broadway tropes. Every second line -- and there are a lot of lines -- delivers a poignant one-liner, and nearly every refrain an earworm. It's absolutely true that there is a lot of rap in the show, but that doesn't mean unexposed audiences won't understand or enjoy the production. I argue that rap and hip-hop are essential to the story, not just in terms of modernizing the dialogue, but in its ability to deliver a message with a powerful punch, serious tone and entrancing rhythmic cadence. Rooted in African oral tradition, rap and hip-hop have historically been used as a voice of underrepresented groups, and as a way to challenge cultural norms and call attention to social inequalities. That is exactly why the Revolutionaries went to war with Britain -- to fight for a voice, to establish independence, and to demand equality. Contextually, I can't imagine any musical style other than rap that would be appropriate for a retelling of the birth of our nation. But if you still have concerns, know this: Rap is considered an advanced form of poetry. Music supervisor and orchestrator Alex Lacamoire seamlessly weaves these varied styles together. The man is a genius, full stop.
HAMILTON's ensemble plays just as significant a role as the lead characters. Instead of depending on heavy, complicated props, master choreographer Andy Blankenbuehler uses movement and dance to create specific scenes, varied locations and important moments. Most notably is the dancer who plays the bullet that kills Hamilton. I've seen the show three times, and the audience always falls completely silent, watching her mesmerizing, elegant and methodic path to our protagonist.
Miranda's dream, and Kail's vision, is fully executed on David Korins's stunning set, complete with an utterly original turntable, a quiet nod to Miranda's hip-hop roots. Expert lighting design by Howell Binkley, sound by Nevin Steinberg, and beautiful costumes by Paul Tazewell only add to the greatness already on the stage. This is a show where it all comes together.
But can it travel? Does HAMILTON translate on the road? Thrillingly, my answer is a resounding yes!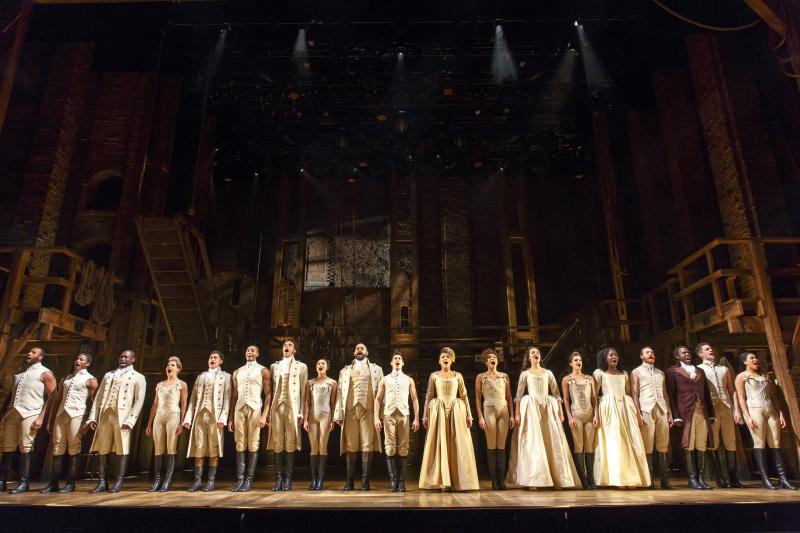 If you have never seen HAMILTON and have not spent countless hours listening to the music:
You must see HAMILTON. You will love this show. My guest, an experienced theatre goer, fit into this category and reported that while it took him a few songs to get used to the cadence of the dialogue, he loved every minute. His HAMILTON experience far exceeded his expectations, and he said that "it was the best show [he had] ever seen."
If you have never seen HAMILTON, but have spent countless hours listening to the music:
You must see HAMILTON. You will love this show even more than you did before. There were very few areas of contention. Overall, the show was spectacular.
There was a lot of word garbling throughout the production, most notably in Act I. In particular, I struggled to understand Chris De'Sean Lee as Marquis de Lafayette, due to his lack of clear pronunciation combined with the character's thick French accent. In Act II, Lee seemed much more comfortable as Thomas Jefferson, owning the complicated Cabinet Battle scenes and winning me over with his character's deep disdain toward Hamilton.
On media night, the role of Alexander Hamilton was played by talented understudy Edred Utomi. Along with Lee, Utomi shares one of the most poignant lines in the production: "Immigrants / We get the job done." For me, that line was totally inaudible. But because I knew what they were attempting to say, despite not being able to fully understand the words, it didn't dramatically impact my experience with the show. My aforementioned guest missed the line all together, but said that it didn't take away from his experience.
It's important that I add that overall, Utomi, Lee and the rest of the cast were exceptional. I expect nothing less from HAMILTON, and by George (Washington), did they deliver. Most importantly, none of that seemed to matter to the audience. There was so much good, that the meh-moments were inconsequential.
I personally fit into this category the first time I saw HAMILTON in New York. I had all of the words memorized, but seeing the live performance helped crystallize the story. Plus, suddenly everything made sense! The flow is so fast at times, that I didn't realize how unaware I was of who said what in every scene. 'Oh, that was Adams? Cool.'
We can all remember a time when we built something up so big in our imagination, that the experience in reality was deeply disappointing. That is not the case with HAMILTON. The music in your head and the complex built-out characters in your mind are almost impossibly improved by the live theatrical experience. Don't worry, you will be satisfied.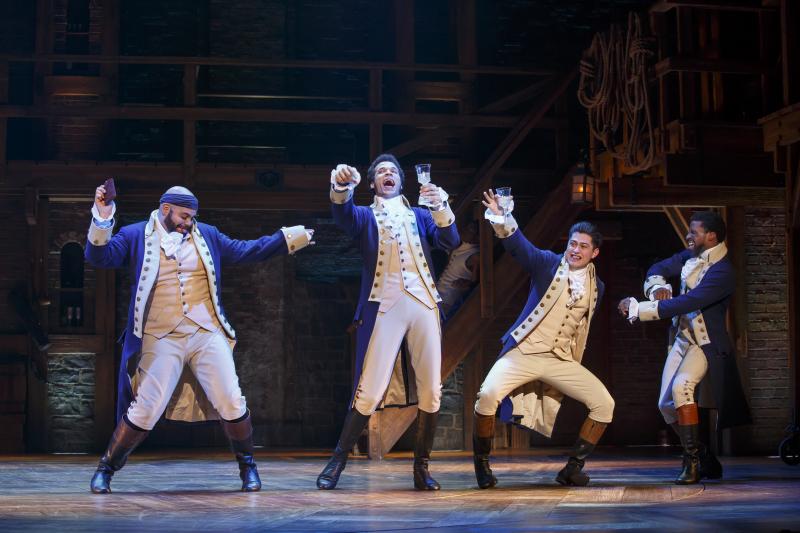 If you have seen HAMILTON in New York:
You should see the touring production of HAMILTON. You will respect this show more than ever.
Almost every aspect of HAMILTON has been exactingly replicated for the touring production. From the set, to the costumes, to the choreography, nearly every aspect stays true to the original.
The intimate and historic Richard Rodgers Theatre, HAMILTON's home in NYC, seats approximately 1,300 people. Sarofim Hall at The Hobby Center doubles that amount. Understandably, HAMILTON in Houston didn't deliver the same intimate and engaging experience. It wasn't nearly as refined as the original, nor was it performed with the same confidence as on Broadway. But I didn't expect it be.
Taking a show on the road is no easy feat. Taking a show like HAMILTON on the road, and refusing to downgrade the quality of the set or compromise the turntable, is downright heroic. I was incredibly impressed by the production, and am so happy that the producers are keeping HAMILTON in town for a full month so that more than a handful of Houstonians can join the #HamFam. Over time, this strong cast will rise up and blow us all away (couldn't help myself).
HAMILTON has set box office records and has deservedly won a staggering 64 major awards to date, including a Pulitzer, Obie, Grammy, and Billboard Music award, multiple Tony awards and Kennedy Prizes, and just earlier this month, a shelf full at the Olivier Awards in London.
Over 200 years ago, Hamilton wrote that: "A nation which can prefer disgrace to danger is prepared for a master, and deserves one." Miranda's musical masterpiece is a powerful reminder of how far we still are from achieving our American ideals. It offers a window into history and a powerful mirror of where we are today. It delivers a playbook for change, and invites you to take action.
On Alexander Hamilton's gravestone, it is written: "The PATRIOT of incorruptible INTEGRITY / The SOLDIER of approved VALOUR / The STATESMAN of consummate WISDOM."
Let his life and legacy guide our path forward.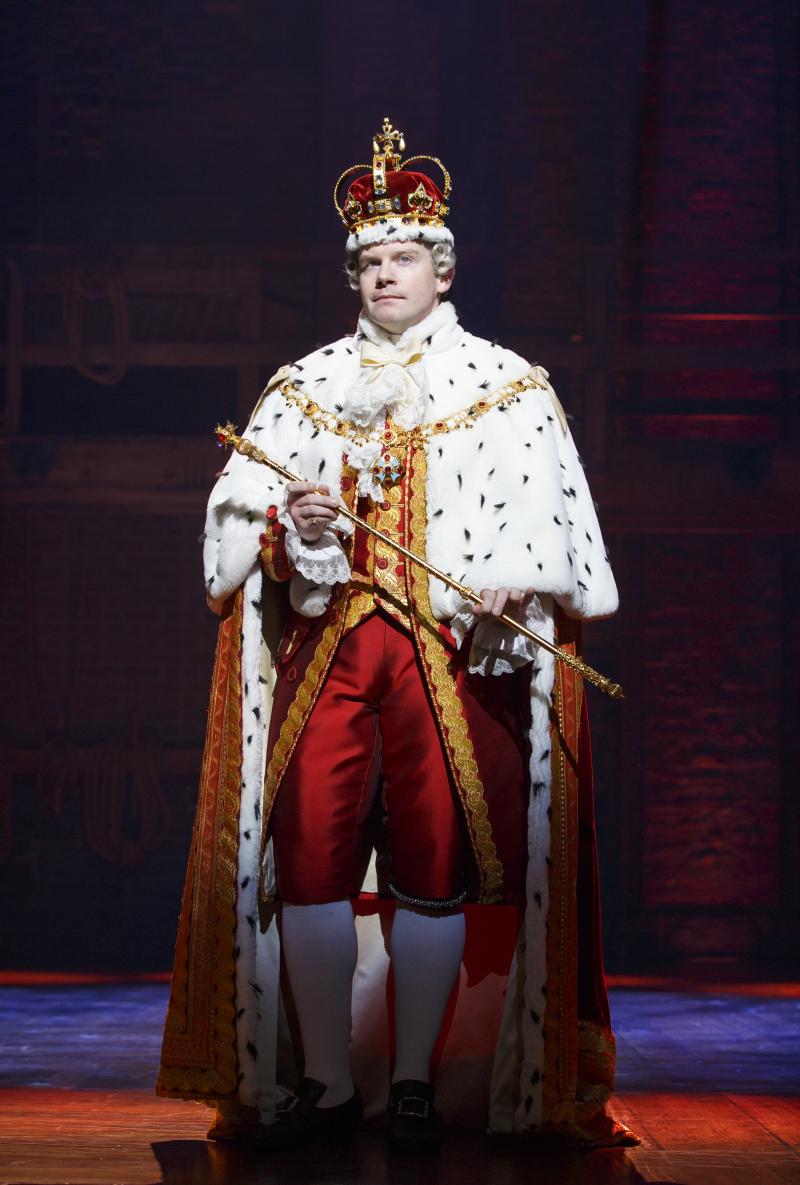 Be in the room where it happens. HAMILTON runs through May 20 at the Hobby Center, 800 Bagby Street. The best seats in the house are reserved for a daily digital $10 ticket lottery. To enter, download the HAMILTON app (for iOs and Android) or visit http://hamiltonmusical.com/lottery. Late released seats may also be available for purchase on Ticketmaster, the official ticketing outlet.