Interview: Stephen Miranda Talks THE REDEMPTION SERIES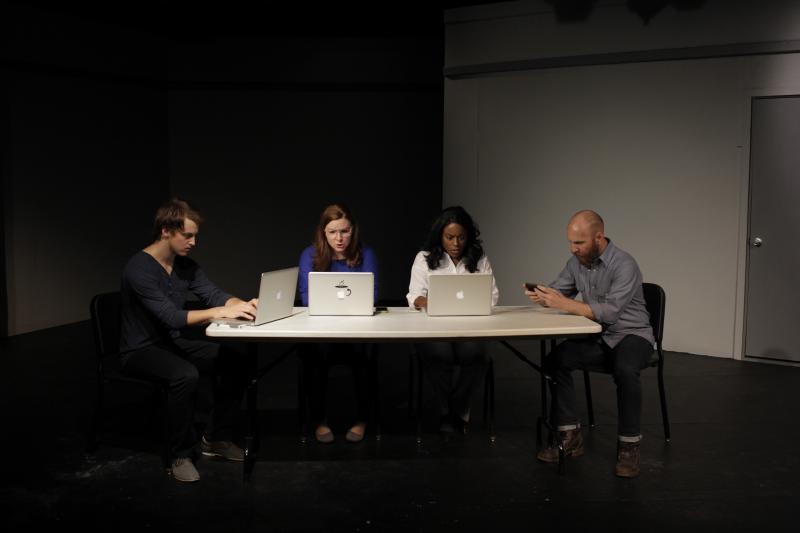 In addition to an emotional catharsis from watching a good story performed on stage, theatre can provide social commentary, reveal viewpoints behind an issue, and even create change on a macro-social level. THE REDEMPTION SERIES at the Landing Theatre Company delves into the delicate topics of race relations, ethnicity, and diversity through short plays from across the country directed by some of Houston's finest theatre professionals. The production opens Thursday, September 22, 2016 at The Docks in Houston, TX.
I got the opportunity to ask Stephen Miranda questions surrounding the production and get his take on these hot button issues. Miranda is Landing Theatre Company's Interim General Manager and also happens to be on of the directors working on the production.
---
Tell us about the concept behind the REDEMPTION SERIES.
Stephen: In early or mid-June, David Rainey, Executive Artistic Director, and I were finalizing the season for 2016-17. Moving into the next year and forward as a company, we thought it was important to take into account the current state of affairs and create art that matters now. Every conversation we had, and continue to have, comes back to producing new, important American stories and helping to cultivate the next generation of great American playwriting.
Then June 12th came, the eve of shooting at PULSE Nightclub in Orlando. It seemed like the whole world stopped. The next day, David called me. I was in Minnesota finishing a season at the Great River Shakespeare Festival. He told me that as artists, we were obligated to do something about this. I agreed. Not knowing what exactly, we began to dig in and go back and forth, and then we went back to our driving principle: "Producing new, important American stories and helping to cultivate the next generation of great American playwriting." We knew that playwrights would have something to say about this and we wanted to give them the space and time to do so.
Within days, more tragedy struck. The police shootings of Alton Sterling and Philando Castile. And then Dallas. All of a sudden, this conversation we were starting expanded far wider than what happened at PULSE or the trauma within the LGBTQ community. This became about all of us. We had to do something to help the greater American community come together. We wanted to do our part to help find ways to move forward and find redemption as a nation. So we put out a call to playwrights and asked for just that. Within less than a month we received over 120 submissions from around the country, picked twelve, and got to work.
You've been a part of productions that bring diversity and race relations to the limelight, and you even wrote a poignant piece titled Creating Diversity in Oklahoma's Performing Arts last year. Are presenting plays related to race and ethnicity part of your long-term mission in the arts? Why?
Stephen: I am dedicated to equity in the performing arts, whether it comes to race, gender, handicap, etc. Too often is a life in the theatre exclusively made available to White males. Admittedly, I have been blessed. Within my professional arts communities I have never experienced a locked door because of my brown skin, but I am fully aware that that is not the standard. Why is this? I don't assume to have all of the answers, but I assert that it has to do with a dearth of multicultural arts leadership.
Theatre artists are storytellers. As an Artistic Director or Arts Leader, you are tasked with the responsibility of choosing which stories are told, and it only makes sense that one would choose stories that they felt most compelled by and that they think they can sell. But what causes a person to be moved profoundly? Connection. I do not expect that the stories that move me to producing (i.e. exhaustive fundraising, sleepless nights, banging down doors for audiences, etc.) are the same stories that move a White farmer's son in central Kansas, and that's okay.
What isn't okay is when only one of those stories gets to ever see the stage. There are countless playwrights, directors, designers, and actors of every color and creed you can imagine. They just aren't given the opportunity to work, because so few producing entities are investing in the stories they are ready to tell. We have to open doors in arts administration. Once our theatre offices reflect the arts community that exists around them, the rest should take care of itself. Hence, a trickle down policy that will actually work.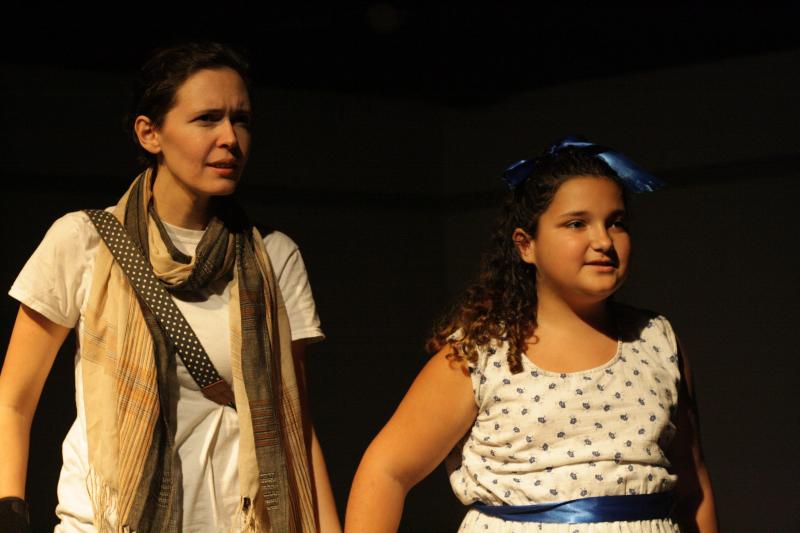 In you opinion, how are U.S. issues and perspectives surrounding ethnicity, race, and diversity impacting the Houston theatre scene?
Stephen: In many ways, Houston has made great strides in opening up the field and the conversation. The Alley is producing SYNCING INK. TUTS produced IN THE HEIGHTS. Obsidian is doing MOTHER F**CKER WITH THE HAT. Stages had a great production of THE ELABORATE ENTRANCE OF CHAD DEITY last season. We, Landing Theatre Company, have a full season of diverse plays coming up: THIS IS MODERN ART, SMALL JOKES ABOUT MONSTERS, JESUS HOPPED THE 'A' TRAIN, and IN DARFUR.
When I attend theatres around the city, I see color conscious casting consistently. I see working female directors, which is painfully uncommon. We have community and culturally focused arts groups from Shunya Theatre, The Ensemble Theatre, Teatro de Bilingue, Fade to Black, etc. These are all signs of progression. That being said there is still room to grow.
For instance, Houston (according to the 2010 census) is 43.8% Hispanic, and yet so few plays by Latinx playwrights are produced. I am very happy that we (Landing) are including plays by Emilio Rodriguez and Josh Inocéncio in THE REDEMPTION SERIES and feature directors and actors of all colors, genders, and ages. So, while Houston is more inclusive than most other places, our standard shouldn't be based on theatrical markets that have failed to meet the needs of their own communities. We should base our endeavors on what we know we must do in the community that we serve. That is what Landing is about and that is what you can expect from all of our artistic pursuits.
There are interesting concepts for some of these short plays, especially for ones like BULL by Peter Snoad and DANCE AGAIN by Emilio Rodriguez. What was the process like for selecting the plays? Are there any that stand out to you? Any favorites? Why?
Stephen: Knowing that this series needed to focus on a diverse spectrum of issues, we wanted to make sure that the plays ranged in topic. I must say, it was quite difficult choosing these twelve because we had so many great submissions. That being said, we practice a blind selection process. There was a small committee of readers that were given the plays with no playwright information or demographic background. From there, we pared it down to around thirty that David Rainey and I went through, still blind, and made the final selection.
Personally, I have fallen in love with DANCE AGAIN, but that likely has to do with my work in directing it. Beyond its being exceptionally well written, it also goes back to the idea of connection. I doubt I will forget the feeling I had the morning after the shooting at PULSE, when I woke up, not knowing what had happened, to open my Facebook app to see that all of my notifications were friends marking themselves as safe in Orlando. Then learning more and more of the carnage as the day unfolded and the number of injured dwindled, and the number of deceased rose. As a Gay Latino, this play hits me very deeply and continues to shake me every time I see a run of it or give it another read.
Some of the directors behind THE REDEMPTION SERIES include well-known Houston theatre professionals such as Rob Kimbro and Jonathan Gonzales. What was the process like for selecting the directors for this series?
Stephen: We were very fortunate to receive a lot of interest from great directors who wanted to be a part of this. I had a conversation last night with Lauren Hance, who is directing NORTH BEND by Ariene Jaffe, who was marveling at how dedicated and passionate everyone involved is about this series. This is an important production and the artists working on it really jumped at the chance to be included, and we feel so very blessed by that.
What can audiences expect at a performance of THE REDEMPTION SERIES at Landing Theatre Company?
Stephen: Audiences should expect diverse performances that seek to find answers to the crises we face. In choosing the plays, we weren't interested in looking at ones that specifically reenact these awful tragedies, but instead ones that focus on how we move past them, by either offering solutions or inspiring them. It will be a night of coming together to laugh, cry, commune, and grow. Additionally, we will have talkbacks on Thursday, September 22 and 29, which should make for memorable evenings.
---
THE REDEMPTION SERIES will be performed Thursday through Saturday, September 22- October 1 at 7:30pm at The Docks in Houston, TX. Tickets and information are available at landingtheatre.org.