Friday Funday On Demand at The Des Moines Playhouse
Dates

2/10/2021 - 5/9/2021

Theatre


831 42nd St
Des Moines,IA 50312
Twitter Facebook Instagram

Tickets Info

$5 All Ages Special Rates for School Groups
Phone: 5152776261




This season, the Clubhouse at The Playhouse is coming to your house or school!The Playhouse is filming classic Friday Funday stories. Each event begins with Edgar Allan Crow and the Clubhouse handshake. Check out our new set, too! Generously sponsored by: workspace. Friday Funday titles vary.
Ages
: Young Children
News About Friday Funday On Demand at The Des Moines Playhouse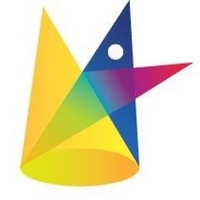 The Des Moines Playhouse's FRIDAY FUNDAY Returns
November 10, 2020
Join The Des Moines Playhouse online this fall for Friday Funday, a creative participatory story theatre program for children ages 4-6. New stories will be posted on Fridays in November and December.