BWW Review: WOMAN IN MIND at UD Rep Enemble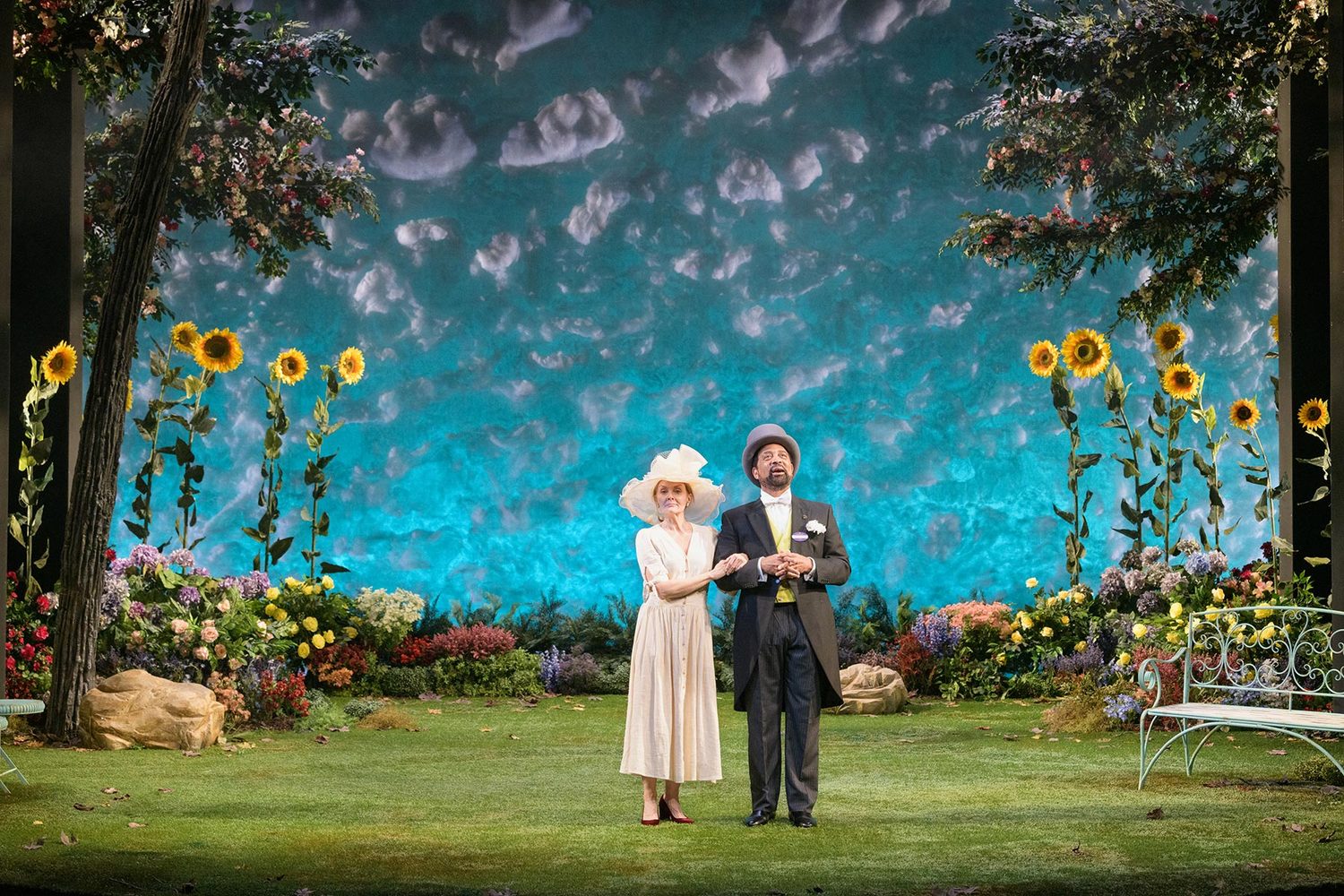 In his liner notes, Artistic Director Sandy Robbins comments that Alan Ackybourne's WOMAN IN MIND (December Bee) was on his short list since the inception of UD Rep ten glorious years back.
Having been their #1 fan since I witnessed Moliere's IMAGINARY INVALID that inaugural year, I suggest the wait was beneficial. While the Ensemble was impressive then, it may have taken years of seasoning for both the actors AND the audience to truly appreciate this stellar performance.
It was Ayckbourne's first play - and a very personal one to him - to use first-person narrative and a subjective viewpoint, It is considered to be one of his most affecting works and one of his best. Familial discord is evident in many of his plays, the more so in WOMAN IN MIND.
The writing is very unconventional, wherein it asks us to trust the female protagonist Susan (Elizabeth Heflin) whose perceptions are not always reliable. All the action is seen through her eyes. It is both an intellectual exercise and fascinating to share and empathize her sense of disorientation. We follow her through to the eventual nervous breakdown.
Heflin is truly remarkable. This character exhibits her substantial powers as an actor, in one breath screaming at her husband and in the next dreamily hallucinating on her imagined family as she ultimately descends into madness. I don't think Heflin ever leaves the stage. Susan lives in two worlds; one with an uncaring, disaffected husband Gerald (Lee Ernst) and estranged, non-speaking cultist son (Mic Matarrese) and her other 'reality', the family in her imagination; that of a loving and doting husband "We'd all be lost without you" (Hassan El-Amin), daughter Lucy (Sam Morales) and brother Tony (Michael Gotch). This is a dark comedy. On the bright side an analogy might be Coward's BLITHE SPIRIT comes to mind. On the darker side one conjures THE EXORCIST.
Much of the comedy comes from Gerald's live-in sister Muriel (Kathleen Pirkl Tague), a morose, sad sack of a spinster - and even a worse cook, (ask Bill the ever amusing Stephen Pilenski). One scarcely recognizes Ensemble veteran Pirkl, draped in a dowdy wig and fat suit. Muriel's asides and physical takes in her disdain for her sister in law are not just droll and understated, they are hysterical.
In this production nothing is what it is, no one is who he seems. In the early scenes the two families are separated. A wise move by the playwright, for it takes some time for the audience to adjust to the dueling realities of Susan's mind.
Rep Ensemble eschews curtains. Why would they when they have the exquisite talent of Scenic Designer Takeshi Kata, an associate professor at USC School of Theatre. From the program notes his credits at Rep include MIDSUMMER NIGHT'S DREAM and THE SKIN OF OUR TEETH. I recall those sets were as outrageously creative as this luminescent and breathtaking design for this production. If one knew it could not be so, one would think the clouds over the garden were three dimensional.
Sound Design is by Emily Auciello. The cast have never used mics, a visual distraction. They are cleverly planted in set pieces.
Huzzahs to Rep for yet another enrapturing live theatre experience. They continue their standard of being the best theatre in the state, if not the region.
Though December 2 UD Rep Ensemble 302,831,2204
Next up: MINOR FANTASTICAL KINGDOM Jan 2. World Premiere written by Rep actor Michael Gotch
INHERIT THE WIND - Mar 7
Related Articles View More Delaware

Stories

Shows