Dayton Arts Organization Hires Interim Executive Director
DCDC welcomes (back) Phyllis Brzozoska for this position.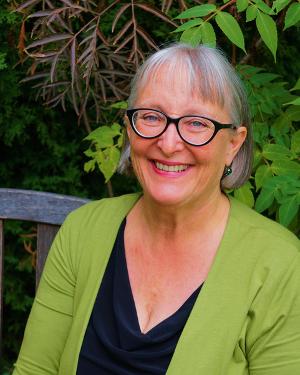 The Board of Directors for Dayton Contemporary Dance Company (DCDC) has hired an Interim Executive Director. DCDC welcomes (back) Phyllis Brzozoska for this position.
Jacqueline Gamblin, DCDC Board Chair & CEO JYG Innovations, remarked, "As we transition from Ro Nita Hawes-Saunder's leadership tenure at DCDC due to her retirement, the board is pleased to announce the appointment of a seasoned arts professional, and former DCDC Executive Director, to the position of Interim executive director. The board looks forward to working with Phyllis while also conducting a national search for a permanent Executive Director. Please join us in welcoming Phyllis at our upcoming world premier event at the Victoria Theater on February 4-5, 2023."
Phyllis recently returned to her native Dayton and she has a special connection to the arts in her hometown. In 1980 she co-founded, developed and directed CITYFOLK for 18 years. Upon leaving CITYFOLK she served as the executive director of the Dayton Contemporary Dance Company from 1999-2003. In 2003, Phyllis moved to Chicago and worked as the Executive Director of Luna Negra Dance Theater, a Latino contemporary dance company until February 2007.
In February 2007, Phyllis moved to Prescott, Arizona to work with Robert Gonzales at the Center for Living Compassion. She worked with Mr. Gonzales until her retirement in 2019. She has been back in Dayton since June 2022 and is excited to postpone retirement for now to return to DCDC and serve as the Interim Executive Director.
Phyllis stated, "It's an honor for me to work with a company of world class artists like DCDC. This is a very wonderful homecoming for me."
Dayton Contemporary Dance Company (DCDC) was founded in 1968 to create performance opportunities for dancers of color. Fifty-two years later, it remains rooted in the African American experience, committed to the development of diverse movement artists on the global stage. DCDC is known for its extraordinary artistic execution, dance precision, and storytelling through dance art of international standard. Having the world's largest repertoire of classic works by African American choreographers, this Dayton, Ohio company continues to celebrate dance art around the world. Most recently DCDC performed in Shanghai China, Kazakhstan, and the Bolshoi in Moscow Russia. They were the 2016 NYC Bessie Award co-winner for Outstanding Revival for their work performed at Lincoln Center presented by Paul Taylor American Modern Dance. In 2018, they received the Irma Lazarus Award at the Ohio Governor's Awards for the Arts. Chief Artistic Officer and Producing Director Debbie Blunden-Diggs continues the company's long legacy with groundbreaking dance works by top choreographers, including Donald Byrd, Ronen Koresh, and Kiesha Lalama. During the 2019-2020 season, DCDC performed at Lincoln Center (NYC), The Joyce Theatre (NYC), Philadelphia, and Bermuda.