Movies @ the Warner To Screen Halloween Hits MONSTER HOUSE and THE LOST BOYS
Fall Films are presented by Movies @ the Warner and sponsored by Elevator Service Company.
Movies @ the Warner presents MONSTER HOUSE, Thursday, 10/6 at 7 pm. The following week, the Warner will show THE LOST BOYS, Thursday, 10/13 at 7 pm.
Fall Films are presented by Movies @ the Warner and sponsored by Elevator Service Company.
MONSTER HOUSE
dir. Gil Kenan, 2006.
Cast: Steve Buscemi, Nick Cannon, Maggie Gyllenhaal, Kevin James, Jason Lee, Catherine O'Hara, Kathleen Turner, Fred Willard. Rated PG.
Young DJ always knew there was something strange about the old Nebbercracker house across the street. When the house becomes a living, breathing monster, DJ enlists his pals Chowder and Jenny to learn the secret that keeps the house alive. Suddenly, they find themselves in a hair-raising battle with an unstoppable entity and must save the neighborhood from total devastation.
THE LOST BOYS
dir. Joel Schumacher, 1987.
Cast: Jason Patric, Corey Haim, Dianne Wiest, Jami Gertz, Kiefer Sutherland, Corey Feldman, Barnard Hughs. Rated R.
Sam and his older brother Michael are all-American teens with all-American interests. But after they move with their mother to peaceful Santa Carla, California, things mysteriously begin to change. Michael's not himself lately. And Mom's not going to like what he's turning into. THE LOST BOYS reshapes vampire tradition, deftly mixing heart-pounding terror, rib-tickling laughs, and a body-gyrating rock soundtrack. As directed by Joel Schumacher, a marvelous cast stakes you to gleefully ghoulish entertainment.
Tickets are $7 per person. For tickets and more information, visit warnertheatre.org or call the Box Office at 860-489-7180.
More Hot Stories For You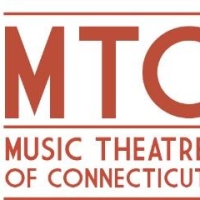 Music Theatre of Connecticut To Present HOLIDAY ON BROADWAY

November 29, 2022

Music Theatre of Connecticut MainStage, Fairfield County's professional award-winning theatre company continues their 36th MainStage Season with a cabaret series entitled, Holiday on Broadway.
---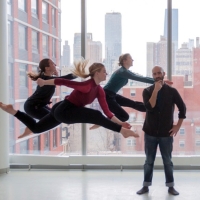 SYREN Modern Dance to Present Collaborative Piece TICKTOCK at Stony Brook University's Staller Center

November 29, 2022

SYREN Modern Dance, New York City based company co-founded by Lynn Peterson and Kate Sutter, will present a performance of Ticktock on November 30, 2022 at 7:30pm at Stony Brook University's Staller Center.
---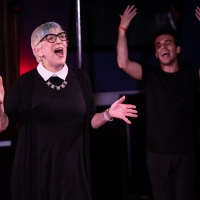 Lisa Lampanelli Brings Original Cabaret to Benefit Playhouse On Park

November 29, 2022

Come support Playhouse on Park on Friday, December 30th, 2022, when the theater presents the comedy legend in LISA LAMPANELLI: BIG FAT FAILURE. The brand-new cabaret show about screwing up was created by AND stars Lisa Lampanelli and a talented cast of theatrical triple-threats. Proceeds will benefit Playhouse on Park.
---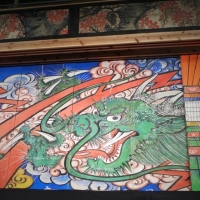 The Ballard Institute Presents TOPICS IN JAPANESE PUPPETRY Online Forum

November 29, 2022

As its final 2022 Fall Puppet Forum Series, the Ballard Institute and Museum of Puppetry at the University of Connecticut will host Topics in Japanese Puppetry moderated by Dr. Claudia Orenstein, with panelists Dr. Mari Boyd, Dr. Yoko Yamaguchi, and filmmaker Zach Dorn, on Tues., Dec. 6 at 7 p.m. ET.
---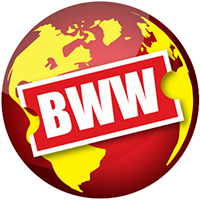 Windham Theatre Guild Presents A Reading of A CHRISTMAS CAROL in December

November 29, 2022

In 1853, Charles Dickens began public readings of his most popular work, A Christmas Carol.  When he ended his performances in 1870, he had read it 127 times.  From December 1867 to April 1868, he performed over 400 readings on an American tour in Boston, New York, Washington DC and other east coast cities, including Hartford.  A Christmas Carol was his most performed reading on tour.
---