Movies @ the Warner To Screen GOOD WILL HUNTING & MONSTER HOUSE
Movies @ the Warner presents GOOD WILL HUNTING, 9/29 at 7 pm. The following week, the Warner will show MONSTER HOUSE, 10/6 at 7 pm.
Movies @ the Warner presents GOOD WILL HUNTING, 9/29 at 7 pm. The following week, the Warner will show MONSTER HOUSE, 10/6 at 7 pm. Fall Films are presented by Movies @ the Warner and sponsored by Elevator Service Company.
GOOD WILL HUNTING
dir. Gus Van Sant, 1997.
Cast: Robin Williams, Matt Damon, Ben Affleck, Minnie Driver. Rated R.
A true motion picture phenomenon, this triumphant story was nominated for nine 1997 Academy Awards - winning Oscars for Robin Williams and the writing team of Matt Damon & Bed Affleck. The most brilliant mind at America's top university isn't a student... he's the kid who cleans the floors! Will Hunting (Matt Damon) is a headstrong, working-class genius who's failing the lessons of life. After one too many run-ins with the law, Will's last chance is a psychology professor (Robin Williams), who might be the only man who can reach him. With an acclaimed Academy Award-nominated Supporting Actress performance from Minnie Driver and featuring Ben Affleck - you'll find Good Will Hunting a powerful and unforgettable movie experience!
MONSTER HOUSE
dir. Gil Kenan, 2006.
Cast: Steve Buscemi, Nick Cannon, Maggie Gyllenhaal, Kevin James, Jason Lee, Catherine O'Hara, Kathleen Turner, Fred Willard. Rated PG.
Young DJ always knew there was something strange about the old Nebbercracker house across the street. When the house becomes a living, breathing monster, DJ enlists his pals Chowder and Jenny to learn the secret that keeps the house alive. Suddenly, they find themselves in a hair-raising battle with an unstoppable entity and must save the neighborhood from total devastation.
Tickets are $7 per person. For tickets and more information, visit warnertheatre.org or call the Box Office at 860-489-7180.
The Warner Theatre is a performing arts center located in the heart of Downtown Torrington, CT's Cultural District. The theatre was incepted in 1931 as an original Warner Brothers Studios movie palace. Today, the Warner is in operation year-round and features a variety of productions including live national touring acts, stage company plays and musicals, dance, standup comedy, movie screenings, opera simulcast, high school graduations, community theatre, competitions, and other special events that enrich the cultural community.
Northwest Connecticut Association for the Arts' mission is to preserve the Warner Theatre as an historic landmark, enhance its reputation as a center of artistic excellence and a focal point of community involvement, and satisfy the diverse cultural needs of the region. To learn more about the Warner Theatre, visit our website: www.warnertheatre.org.
More Hot Stories For You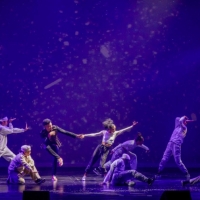 THE HIP HOP NUTCRACKER With Rap Pioneer Kurtis Blow Returns To The Bushnell Next Month

November 28, 2022

A holiday mash-up for the whole family, The Hip Hop Nutcracker is back and better than ever for its 10th season! Everything old is new again with Tchaikovsky's 129-year-old ballet reimagined as a holiday dance spectacle that will be premiering this year on Disney+.
---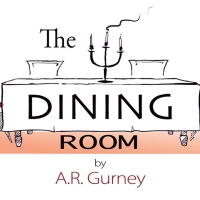 Square One Theatre to Hold Discussion of THE DINING ROOM at Stratford Library

November 27, 2022

The Friends of Square One Theatre, in conjunction with the Stratford Library, will continue the 17th season of its popular three-part series, "Play It Again, Square One," on Monday, November 28 beginning at 12noon.
---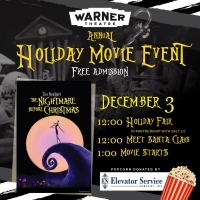 The Warner Theatre to Screen THE NIGHTMARE BEFORE CHRISTMAS in December

November 25, 2022

The Warner Theatre is kicking off the holiday season with the popular Holiday Movie Event on Saturday, December 3, 2022, with a screening of The Nightmare Before Christmas, popcorn, and a visit with Santa Claus – all for free! There will also be a Holiday Vendor Fair, in partnership with Salt 2.0!
---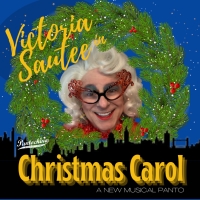 Victoria Sautee Will Star in Pantochino's CHRISTMAS CAROL

November 25, 2022

Pantochino Productions, a professional not for profit theatre company in Milford has announced the casting of Victoria Sautee in its upcoming new musical, "Pantochino's Christmas Carol" playing December 2 through 18 at the MAC, Milford Arts Council on Railroad Avenue in Milford.
---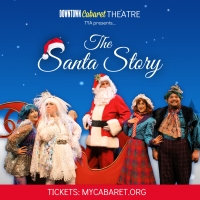 THE SANTA STORY Musical to Open at Downtown Cabaret Theatre This Weekend

November 23, 2022

The Downtown Cabaret Theatre's original TYA musical The Santa Story returns to Connecticut by popular demand to kick off the holiday season on Saturday, November 26. 
---