Click Here to Visit the College Center

Blogs are the opinions of the authors and do not necessarily reflect the opinions of BroadwayWorld. BroadwayWorld believes in providing a platform for open and constructive conversation.

Student Blog: Trusting Your Journey – An Open Letter to High School Seniors
In the midst of the stressful college application and audition process, recognizing the individuality of your journey is key.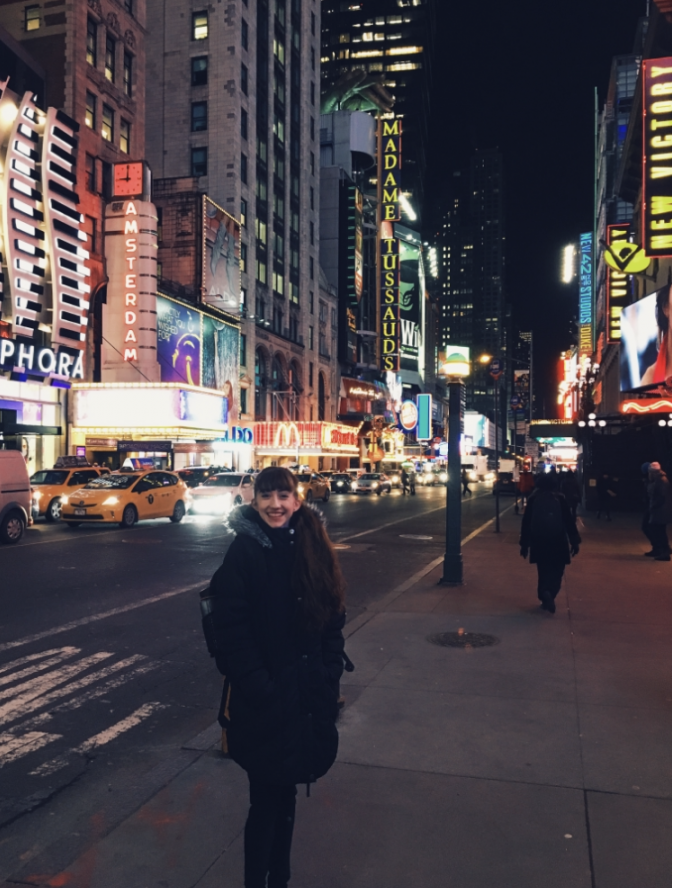 Looking back four years later, I can say with confidence that the application/audition process for college theatre programs is probably the most difficult thing I have ever done. As I embark on my senior year in Northwestern University's musical theatre program, I'm reflecting on what I wish I knew four years ago.
Perhaps the most important discovery my senior year forced me to make was that everyone's artistic journey is different. The biggest name program that is your friend's dream school might be a perfect fit for them, but might do very little to get you where you want to be- because we are all unique theatre artists and humans, with different goals, priorities, interests, passions, needs, and so much more. That's why knowing what you want, what you value - and going after that, even if it is not the typical route - is so important. For example, I knew that I wanted an acting-focused program with musical theatre opportunities, that also offered a well-rounded theatrical and academic/liberal arts education. Ultimately, Northwestern's BA in Theatre with its Music Theatre Certificate - one of the only non-BFA programs I was seriously considering - was the program that checked those boxes the most effectively for me. But choosing that program, and recognizing that even those big-name BFAs where I had been also been accepted (and many where I'd been rejected!) would not actually support my goals and priorities the way Northwestern would, was difficult as I watched what seemed like all of my friends committing to the expected Musical Theatre BFA programs. We hear it all the time, but comparison really is the thief of joy, and despite the fact that it is especially hard to avoid as you watch peers' acceptances, rejections, and college choices roll in, this is a process where comparison actually makes especially little sense - because, again, every artist, their goals and priorities, and what kind of program would support them, is so unique.
It's true that in your years of school, you might discover new passions, and your goals might change. But if you've chosen the school that at its core values what you care about most as a human and artist, that core human and artist will still be supported even on an evolving journey. And if all else fails - you can always transfer! This singular choice you make a high school senior does not need to be the end-all, be-all choice of your life.
An important strategy in finding that big-picture perspective and not letting college applications consume you may be finding ways to continue to feed your artistic soul outside of the college application/audition process. Obviously, that process alone is an overwhelming so your free time beyond it might be limited. But when the primary way you are engaging with the craft of theatre is the incredibly stressful work of college auditions, it can be harder to find the joy in the work that is the reason you are pursuing it. To this day, two of my favorite shows I have ever done are the two that I did my senior year of high school. In the fall, I played Anne Shirley in Anne of Green Gables - a character that I had connected with and been inspired by from a very young age. Playing the role helped me realize just how important storytelling - through literature, theatre, and more - is to me as an artist and human, and the college application essays that I wrote about that very realization, sometimes in the rehearsal room on breaks, likely would not have been the same without that process and what it taught me about myself. And from January to March of my senior year, right in the thick of the process of actually auditioning, waiting, and hearing back from colleges, I played the Baker's Wife in a production of Into the Woods at The Youth Theatre where I grew up. In the midst of those most difficult, scary days of the college audition process, what kept me going was being able to just do the work I loved in a learning-focused artistic home welcoming play and discovery, feeling comfortable and confident to fearlessly take risks as I tackled a more complicated, mature character than I'd ever played. Of course, there were many times that the combination of these shows and auditions/applications was a bit overwhelming, and there is merit to doing less, but outside artistic work was what I needed on my journey.
Finding that kind of big-picture view is so important, if difficult, especially in dealing with rejection. Obviously, "no"s from colleges feel so much worse than a "no" from a regular audition, where it's easier to recognize that it likely has more to do with whether you fit the teams' vision for the role than it does with you and your talent personally. College "no"s may feel more like a rejection of you as a person. But it's important to recognize that the same concept of fit from a regular audition is part of the college acceptance equation too - schools may recognize that you are smart and talented but from everything they learn about you as an artist and person may see that you aren't a good fit for what the school offers, that their school might not serve you as effectively as another one would, or that you aren't a match for the very specific lineup of different types of students that they are trying to build.
And these auditions, and these results, will simply not define your life - no matter how much it feels like they do! These auditions need not judge whether you are capable of a theatrical career: you are preparing to embark on four years (and a lifetime) of incredible growth, and who you are in these auditions will not be who you are when you begin auditioning professionally. And wherever you end up, you can continue to seize that agency (that you've grasped in pursuing what you want in a program) to shape your journey and your training. Most programs are what you make them, and you can shape your training (whether in a college program or not!) into what you want it to be.
So go forth into your senior year: it may be difficult, but with trust in yourself, in your individuality and value as a human and artist, and in your goals and priorities, you will end up where you're meant to be.