Student Blogger: Emily Brooks
MOST POPULAR ARTICLES
LAST 30 DAYS
Student Blog: Regional Theatre Spotlight on Education at Seattle's 5th Avenue Theatre
Posted: Apr. 26, 2021


LAST 365 DAYS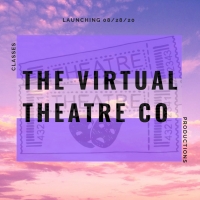 BWW Blog: The Virtual Theatre Co. ? Four Months In
Posted: Dec. 21, 2020


BWW Blog: Beyond Zoom Plays
Posted: Feb. 5, 2021


BWW Blog: Come From Away, Coming to the Screen
Posted: Feb. 19, 2021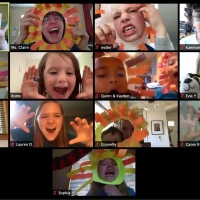 BWW Blog: Falling in Love with Teaching Theatre -- Over Zoom
Posted: Jan. 18, 2021


Student Blog: Regional Theatre Spotlight on Education at Seattle's 5th Avenue Theatre

April 26, 2021

When I moved to Seattle in middle school, I never would have guessed that one of the city's leading professional theatres would become an artistic home. In today's blog post, I'll be highlighting The 5th Avenue Theatre, a regional theatre that not only produces inspiring productions but has shaped the artistic journeys of myself and many other young people.
---
Student Blog: Finding the Perfect Song

April 10, 2021

Whether choosing material for the next season of Next on Stage, an audition, or performance, finding the right song can feel as difficult as mastering the song itself. But choosing the right song – finding one that you really love to sing and can personally connect with – can make all the difference.
---
Student Blog: What Does Your Favorite Sondheim Musical Say About You?

March 26, 2021

None of Sondheim's innovative works is just like another – so which one in particular you gravitate towards can say a lot. So in good, lighthearted fun, in celebration of a genius's birthday, I bring you a very unscientific analysis of what your favorite Sondheim musical says about you!
---
Student Blog: A Day in the Life of a Northwestern University Music Theatre student – Covid Edition

March 12, 2021

I'm lucky enough to be studying theatre in a program that, even in normal times, is wonderfully unique. And while a global pandemic has of course brought its challenges, it's made for an experience that is all the more innovative, varied, and surprising. To give you a glimpse, I'll be taking you through my day as a Junior at Northwestern University, where I'm pursuing a B.A. in Theatre, along with a Music Theatre Certificate, and a World Literature minor.
---
Student Blog: Storytelling, from Page to Stage (For All the Theatre Kids Who Love Books)

March 8, 2021

I've loved theatre since I was very young. And I've loved literature for even longer. For a long time, I thought of these as two fairly unrelated important facts about me. But I've recently come more and more to the realization that at the core of these is the same passion: a deep love for stories and storytelling. 
---
BWW Blog: Come From Away, Coming to the Screen

February 19, 2021

It was recently announced that Come From Away would be filmed live this spring, for release in September. The show, which tells the story of the transformative welcome the tiny town of Gander, Newfoundland offered the passengers of the thirty-eight airplanes grounded there on 9/11, is one of my absolute favorites
---
BWW Blog: Beyond Zoom Plays

February 5, 2021

This Covid winter quarter at Northwestern, I'm lucky enough to be engaging with theatre in a variety of ways. Beyond my continued largely-virtual study of musical theatre, I'm choreographing a play with music, performing in a play, and recently performed in a musical theatre cabaret.
---
BWW Blog: Falling in Love with Teaching Theatre -- Over Zoom

January 18, 2021

It was 2020 -- the year of zoom teaching – that showed me that such work would be a part of my career not just to make ends meet, but to fulfill a deep love for the practice of theatre teaching itself. 
---
BWW Blog: The Virtual Theatre Co. – Four Months In

December 21, 2020

Last summer, a group of college-age theatre students decided to start an online theatre education company from the ground up. Since then, we've connected with aspiring and professional theatremakers around the world. I catch up with our founder Alyssa Jiwani to reflect on TVTC's incredible journey.
---
BWW Blog: The Ghost of Christmas (Musicals) Past

December 8, 2020

I was recently reminded that this time eight years ago I was opening one of my favorite holiday experiences: Elf: The Musical at The 5th Avenue Theatre.
---
BWW Blog: The Problem with the Ingenue

November 20, 2020

As I long for live theatre's return and sustain myself with memories of my favorite live theatre experiences, I keep coming back to Sarah DeLappe's The Wolves.
---
BWW Blog: Choreography in a Time of COVID, Part 2 – Do Your Homework!

November 14, 2020

Special thanks to Northwestern University's Jeff Hancock, whose incredible Music Theatre Choreography course inspired many of the "homework" activities I discussed!
---
BWW Blog: Choreography in a Time of COVID, Part 1 - Still Making Moves

October 30, 2020

It was my sophomore year of college, and it felt like my journey as a choreographer was really taking off.
---
BWW Blog: Bringing Ancient Greek Tragedy to Today's Virtual Stage

October 16, 2020

We tend to think of Greek tragedy as the earliest form of drama – the exact opposite of the oddly futuristic theatre world we inhabit now, in which actors and audiences around the world connect through screens for Zoom readings and YouTube cabarets.
---