About Face Will Host Re_Generation Studio, A Free Workshop Series
Workshops will be presented every Saturday from February 18 through March 18, 2023.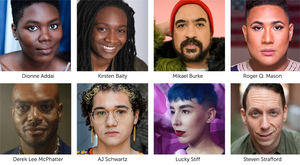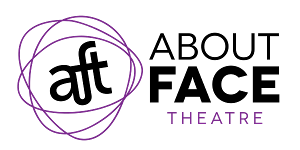 About Face Theatre continues its 28th season with Re/Generation Studio, a series of innovative, intergenerational workshops focused on new works and the future of queer theatre. The goal of the workshops is to bring together people of diverse ages and backgrounds to reconnect and imagine new ways of producing theatre. Each workshop will be grounded by staged readings of sections of new plays that invite conversation, collaboration, and creation in a shared space. Facilitators will offer key questions and considerations raised by the playwrights and directors and encourage participants to work together to brainstorm and develop creative solutions.
All workshops are free and open to the public. Workshops will be presented every Saturday from February 18 through March 18, 2023, at The Den Theatre, 1331 N Milwaukee Ave, in Wicker Park (subject to change). More information can be found at Click Here.
The artistic producer of Re/Generation Studio is theatre artist AJ Schwartz. Schwartz is a theatre director and producer who has previously worked with About Face on Time Is On Our Side and This Bitter Earth, as well as curating AFT's OUT Front play reading series. They have also worked with Haven Chicago, Steep Theatre, First Floor Theatre, The New Coordinates, SideShow Theatre, and The Syndicate. The creative team for the series additionally includes casting director Catherine Miller and stage manager Rebecca Walker. Featured artists include Dionne Addai, Kirsten Baity, Mikael Burke, Roger Q. Mason, Derek Lee McPhatter, Lucky Stiff, and Steven Strafford.
"One of the major issues that has come up for theatre artists over the last few years is having regular shared space where we can collaborate," said About Face Theatre Artistic Director Megan Carney. "We know we are stronger together. So Re/Generation Studio addresses that need. It is an invitation to gather across generations and explore the stories we want to tell going forward. This is just one of the ways About Face Theatre is dedicated to the future of the field. "
Re/Generation Studio
January 28 - March 28, 2023
Saturdays 2:00-5:00pm
All workshops are free and open to the public.
Reservations are recommended and can be made at aboutfacetheatre.com.
This winter, About Face Theatre opens its doors for people across generations to gather in a series of public workshops exploring new plays and new models of play production. This will be a collective dreaming space for connecting with each other, learning about new plays, world-building, and exploring new production models. Each session will feature a new play and invite conversation, collaboration, and creation around key questions it raises. We'll also have some food and time to catch up with each other.