BWW Interview: Chuck Lambert & Sophie Stromberg of INTO THE WOODS at Gettysburg Community Theatre.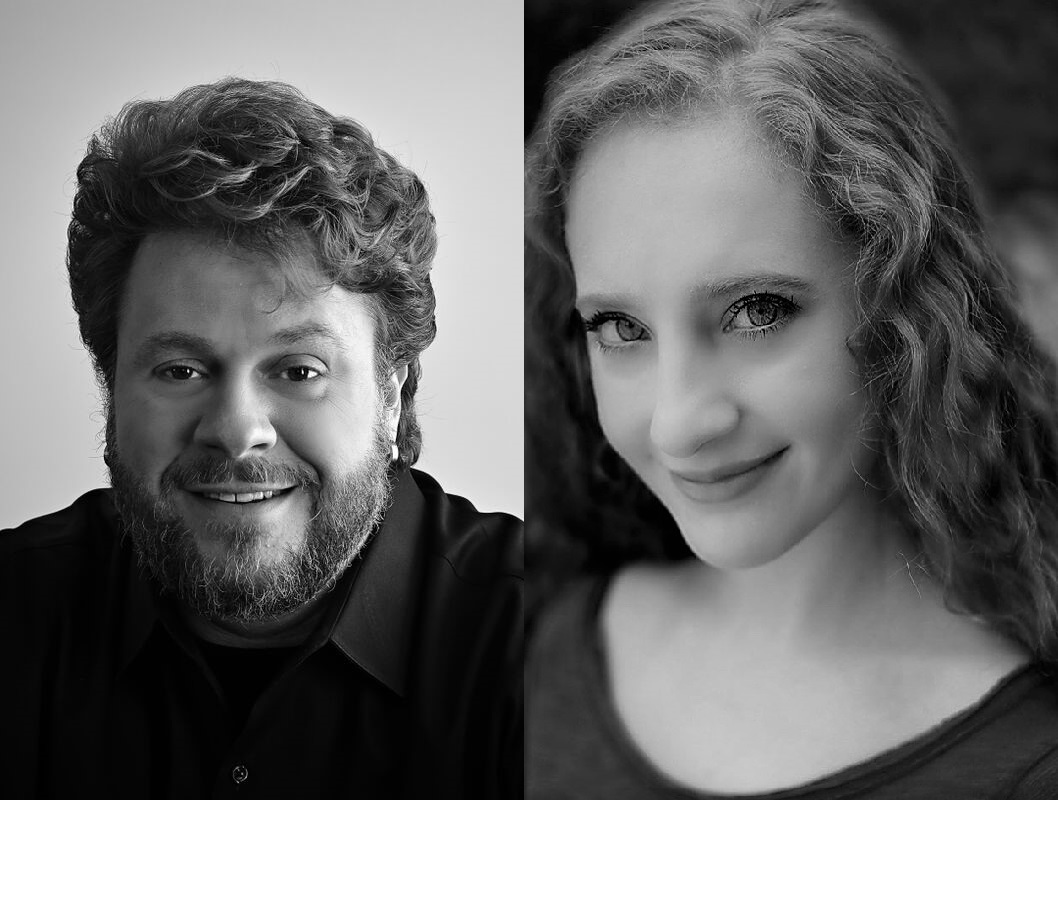 Gettysburg Community Theater will present Into the Woods from June 1-17. Tickets and more information can be found on their website. Broadway World had the opportunity to interview two of their gifted performers. First, we spoke with Chuck Lambert who plays The Baker.
Chuck is thrilled to be returning to the stage in his GCT debut in a role which he played 18 years ago, the BAKER in "INTO THE WOODS". Most recently he has played the SPIRIT OF CHRISTMAS PRESENT in Totem Pole Playhouse's annual holiday production of "A CHRISTMAS CAROL" for the past 3 years and will once again don the green robes this year.
Prior to that, Chuck took a 14 year hiatus from theatre where previously he was the founding Producing Artistic Director of the Eichelberger Performing Arts Center, in Hanover, PA. He has also performed such roles as CHE in "EVITA"; FAGIN in "OLIVER; Charles Dickens in "A DICKEN's CHRISTMAS CAROL"; MAX in "THE SOUND OF MUSIC"; and both the PHAROAH and as well as JOSEPH in "JOSEPH...DREAMCOAT". He currently resides in York, PA with his partner of 17 years, Douglas.
BWW: You have played the role of "The Baker" 18 years ago. What is it like stepping into that role again after so long? How is it the same? How is it different?
CL: The role of the Baker is really quite emotional for me both on a personal and professional level. INTO THE WOODS is the very first Broadway show that I saw in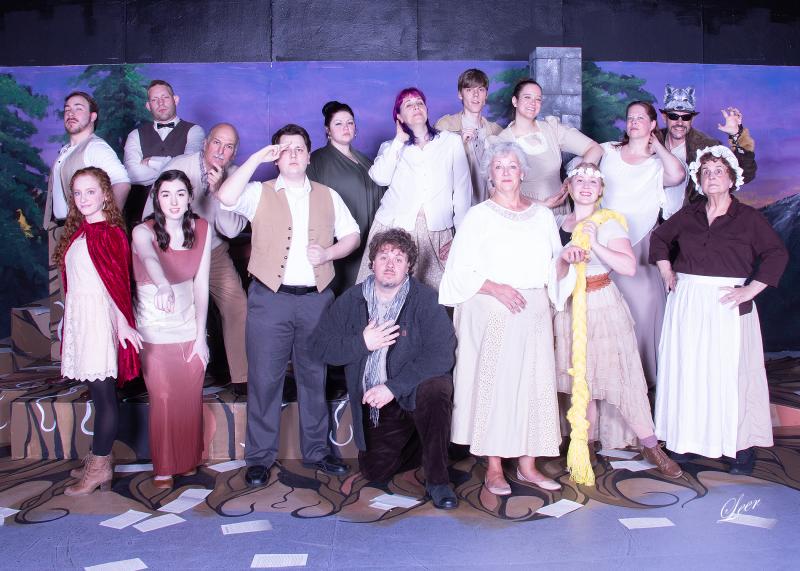 1989. Ever since then, the themes and stories have always rung out in my head and have helped me to become the person I am today. Stepping into the role again after 18 years is really like finding an old pair of shoes that you really loved and realized that they do still fit. I look at the role quite differently now than I did back then. When I first played this part, it was at a time in my life when I was coming out as a gay man and I let that experience drive the character and my emotions.
Now that I am older...(18 years), I actually see my late father (Charlie) as the BAKER. My father was a wonderful, kind and GOOD man who tried very hard in life to do what's best but sometimes just couldn't quite "grab the brass ring" but he always made things work in the end and took great care of his family. Now that I am 47, I see those same qualities and traits in the BAKER. He wants to do well and tries very hard but of course mistakes are made. Also in the process, his deep love for his family is what carries him through in the end. Of course playing this role when you are older also takes much more of a physical toll on you as well. My body keeps reminding me that "running through the woods" is not as easy as it used to be.
Next, we spoke with Sophie Stromberg, who plays Little Red Riding Hood. Sophie has performed in the Maryland area with September Song Community Theatre, TACTICC, Carroll Arts Center, The Maryland Ensemble Theatre, Carroll Community College, and The Glyndon Area Players. In 2016, Sophie had the honor of performing in "Hairspray: In Concert with John Waters" with the Baltimore Symphony Orchestra alongside Broadway greats including Paul Vogt and Tony Award winner, Beth Leavel. Some of Sophie's past roles include Sally Brown(You're A Good Man, Charlie Brown), Annie(Annie the Musical), Chava(Fiddler on the Roof), Penny(Honk the Musical), and Teen Fiona(Shrek the Musical).
Sophie is a trained dancer currently studying at the 24/7 Dance Center in Frederick, MD. Sophie was awarded the 2016 Baltimore CAPPIE award for Best Female Dancer in a High School Musical. Her choreography credits include: Aladdin Kids, Sleeping Beauty Kids, Annie the Musical, and Honk the Musical. Sophie will begin conservatory studies this fall at the Manhattan School of Music where she is pursuing a Bachelors of Music in Musical Theatre.
BWW: You play Little Red Riding Hood. What separates her from the stereotypical Disney damsel in distress?
SS: The Into the Wood's version of Little Red offers a more complex character than the predictable, spunky, self-assured Red Riding Hood we know from fairy tales. In the second act, her predictability disappears as she loses the people closest to her and has to learn how to cope, grieve, and move on with her circumstances. The audience gets to see her as flawed, fearless, and, at times, frightening. I don't recall any Disney-like damsel with a knife threatening to "slice you into a thousand bits!"
BWW: What is your favorite fairy tale and why?
SS: I would say my favorite fairytale is The Little Mermaid. I've always loved the Disney adaptation of the story and the vivid colors in the motion picture. The songs in
the movie and in the musical are some of my favorites princess themed show songs. I like how the story revolves around a father- daughter relationship, that reminds me of my loving and over protective Dad. And I can't lie; I definitely love that Ariel's a redhead.
CL: My favorite fairy tale of course is the new one that Stephen Sondheim and James Lapine created, which is "The Baker and his Wife". However when I look back on the traditional fairy tales, I would have to say that Cinderella is quite a beauty! What is so endearing about Cinderella is her humility. She proves that if you do what is right, you can stay a "good person" and not let negativity and criticism bring you down.
In this day of age when bullying and tearing down of others is common practice, I think we can all learn from Cinderella that being "good and kind" is really essential to life and helping you succeed in all that you do. And of course, she gets the Prince (in the traditional telling).
BWW: One of the big themes of this show is, "be careful what you wish for, it might come true". Can you think of a time in your own life when you could have used this advice?
CL: When I think of "Be careful what you wish for, it might come true", I really think of who I have become as a person as I have gotten older. There was a time when I was young and naïve and I always thought of myself first, but now as age is creeping upon us (all), I realize that it is much more important to take care of others. Don't wish for things that are beyond your control of means because one day those "wishes" might be beyond your means. I don't regret anything in my life as I take everything as a learning experience. We must take care of ourselves but we should always "wish" the best for others because there is always someone who needs something more in life and you might be able to offer it to them.
SS: Although the characters in Into the Woods must deal with the consequences of their wishes coming true, I have had a lot of experiences where things have not worked out in my favor, but I realized later that things worked out for the best. Many times, I have auditioned for roles that I really wanted but didn't get. I was devastated during those times, but looking back, I wouldn't have been able to seize other opportunities in theatre and in life if I had gotten what I thought I wanted. Sometimes we can't get caught up in what we don't have, we must value what we do have. I think this perspective is like the message of Into the Woods.
Related Articles View More Central Pennsylvania

Stories

Shows