LOST GOLD OF THE DARK AGES: REVEALED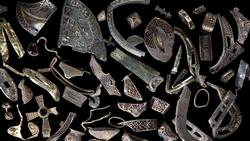 In July 2009, amateur treasure hunters searching with metal detectors on a Staffordshire farm made an amazing discovery: hundreds of precious gold and silver objects from the seventh century. The trove of treasures and battlefield items remains England
BWW Exclusive: The 101 GREATEST PLAYS of the Past 100 Years (1920-2020)
by Peter Nason - April 07, 2020
BWW Reviewer Peter Nason chooses the greatest theatrical works (non-musical) from 1920-2020; see if your favorites made the list!...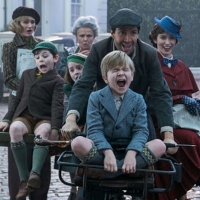 Broadway From Home: 157 Musicals & Shows You Can Watch Online!
by Kaitlin Milligan - March 19, 2020
Looking for a way to pass the time while at home? BroadwayWorld has made a list of musicals and shows that you can watch from the comfort of your couch! Whether it's Netflix, Hulu, Disney+ or Prime Video, we have got you covered with all the must-watch titles! ...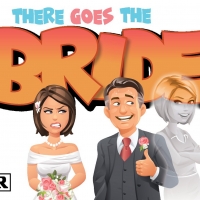 A List of Calgary's Upcoming 2019/2020 Season
by Vicki Trask - September 07, 2019
Calgary's thriving theatre season officially got under way this September with the opening of Stage West's a?oeThere Goes The Bridea??. Broadway World has compiled a list of some of the exciting upcoming shows that Calgarians and visitors can look forward to in this 2019/2020 season....
Awards Morning at the 2016 National Arts Festival
by BWW News Desk - July 11, 2016
Outgoing National Arts Festival Artistic Director, Ismail Mahomed, was celebrated at the National Arts Festival yesterday morning, in a ceremony during which the winners of the 2016 Standard Bank Ovation Awards were revealed....
BAT OUT OF HELL Musical Sets November Developmental Lab; 2016 Premiere?
by Rialto Chatter - September 29, 2015
First announced back in 2009, BroadwayWorld.com broke news earlier this year about the long gestating BAT OUT OF HELL Musical - revealing exclusively that musician and producer Todd Rundgren joined the team and that the show was hoping to make a 2016 world premiere in Toronto. Producers Michael Cohl...
ABC Officially Unveils 2015-16 Primetime Schedule!
by TV News Desk - May 12, 2015
ABC continues its commitment to great storytelling with the announcement of its 2015-16 slate of programming, including the addition of 10 new series. Paul Lee, president, ABC Entertainment Group, will unveil the network's new lineup to the advertising and media communities this afternoon at Lincoln...
Review Roundup: FUN HOME Opens on Broadway- ALL the Reviews!
by Review Roundups - April 19, 2015
Fun Home, the highly-anticipated, Award-winning American musical opens tonight, April 19. With music by four-time Tony Award nominee Jeanine Tesori, a book and lyrics by Tony Award nominee Lisa Kron and direction by Drama Desk nominee Sam Gold, Fun Home started previews on Broadway at the Circle in ...