Latest Articles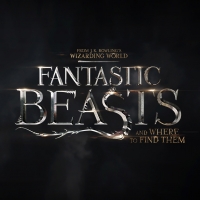 FANTASTIC BEASTS 3 Announces Release Date & New Title
by Michael Major - September 22, 2021
The new film is set to star Eddie Redmayne as Newt Scamander, Jude Law as Albus Dumbledore, and Mads Mikkelsen as Grindelwald. Other cast members include Ezra Miller, Katherine Waterston, Dan Fogler, Alison Sudol, and Jessica Williams....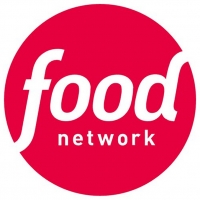 CHOCOLATE MELTDOWN: HERSHEY'S AFTER DARK Premieres Sept. 27 on Food Network
by Sarah Jae Leiber - August 18, 2021
It is part of Food Network's biggest Halloween lineup yet -- featuring over 36 hours of Halloween-themed programming.  ...
A&E Documentary Event SECRETS OF PLAYBOY Explores the Hidden Truths Behind the Playboy Empire
by Sarah Jae Leiber - August 17, 2021
"Secrets of Playboy" is produced by Industrial Media's The Intellectual Property Corporation (IPC) for A&E Network. IPC's Eli Holzman, Aaron Saidman, and Matt Shanfield serve as executive producers along with Alexandra Dean who is an executive producer, showrunner and director. ...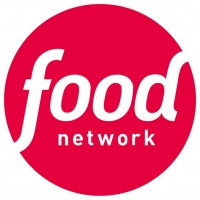 Halloween is Frightfully Spooky and Delicious on Food Network and discovery+
by TV News Desk - August 04, 2021
This year's Halloween event features a new season like no other of Halloween Wars with paranormal investigator and Ghost Adventures star Zak Bagans lending inspiration to the challenges....
rePRO Film Festival Announces Lineup for Second Year
by Sarah Jae Leiber - July 22, 2021
The 2021 festival is presented in part by Bloomberg Philanthropies, Stober Lafer Foundation, Sheppard Foundation, the Laurie M. Tisch Illumination Fund and Pam Schafler. ...
The Phenomenon of Amateur Sleuths is Explored in the New discovery+ Series CITIZEN P.I
by TV News Desk - July 08, 2021
This six-episode series showcases the colorful personalities of people who dive headfirst into the rabbit hole to solve violent crimes....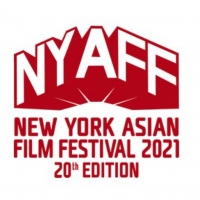 New York Asian Film Festival Celebrates 20th Anniversary
by Sarah Jae Leiber - July 08, 2021
NYAFF's 2021 lineup will include two world premieres, six international premieres, 29 North American premieres, eight U.S. premieres, and nine New York premieres, showcasing the most exciting action, comedy, drama, thriller, romance, horror, and art-house films from East Asia....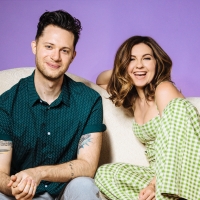 BWW Interview: Emmy-Nominated Songwriters Doug Rockwell & Tova Litvin Talk HSMTMTS, ZOMBIES 2, SNEAKERELLA & More
by Chloe Rabinowitz - July 01, 2021
Emmy-nominated songwriting team Doug Rockwell and Tova Litvin have risen to the top of the entertainment industry, becoming one of the most successful duos in TV and music today. We spoke with Doug and Tova about their partnership, their songwriting process, where they see their careers heading, and...
Jane Krakowski, Vanessa Hudgens, Kimiko Glenn & More Join the Cast of MY LITTLE PONY: A NEW GENERATION!
by TV News Desk - June 30, 2021
The unimaginable has happened...Equestria has lost its magic! Earth Ponies, Unicorns, and Pegasi are no longer friends and now live separated by species....
VIDEO: Trailer for New Disney Plus Series TURNER & HOOCH!
by Stage Tube - June 23, 2021
"Turner & Hooch" stars Josh Peck as Scott Turner, son of Detective Scott Turner portrayed by Tom Hanks in the 1989 film of the same name....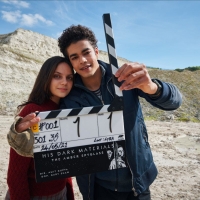 HIS DARK MATERIALS Begins Production On Third And Final Season
by Sarah Jae Leiber - June 22, 2021
Season three will see "Will" (Amir Wilson), the bearer of The Subtle Knife, and "Lyra" (Dafne Keen), the prophesied child, travel through multiple worlds to find and protect each other....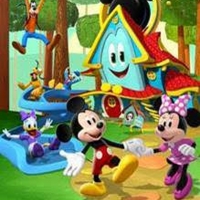 MARVEL'S SPIDEY AND HIS AMAZING FRIENDS & MICKEY MOUSE FUNHOUSE Premiere This August on Disney Junior
by TV News Desk - June 16, 2021
Each series will be available in DisneyNOW on their respective premiere dates and will begin streaming on Disney+ shortly thereafter. Launch platforms will vary in international territories....