Scoop: Coming Up on a New Episode of FARMER WANTS A WIFE on FOX - Wednesday, March 22, 2023
FARMER WANTS A WIFE airing Wednesday, MARCH 22 (9:01-10:00 PM ET/PT) on FOX.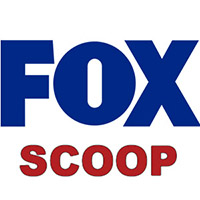 Tonight the search for love continues in our first group event. Each week, host Jennifer Nettles will arrange a mixer at a different destination and this week, the farmers and their ladies attend the Rodeo at the State Fair of Texas in Dallas. Following the mixer, the farmers will pick one lady to go on a solo date. Watch as Ryan, Allen, Hunter and Landon navigate budding emotions amongst the ladies in the all-new "Why Won't He Kiss Miss" episode of
FARMER WANTS A WIFE
airing Wednesday,
MARCH
22 (9:01-10:00 PM ET/PT) on FOX.
Farmer Wants a Wife is the most successful dating show in the world, airing in 32 countries and resulted in 180 marriages and 410 children. In a trend that's been sweeping America, there's been a migration
FROM
city-centers to suburban and rural locales, and with that, love follows. Hosted by
SUPERSTAR
entertainer and Grammy Award winner Jennifer Nettles, this upcoming series follows four hard-working farmers-Ryan Black, Allen Foster, Hunter Grayson and Landon Heaton-in search of real, lasting love. Each farmer hosts a group of single women who leave behind the comfort and convenience of city life for the charms and challenges of country living, as they embark on an adventure that could change the course of their lives forever. The pursuit of genuine love never looked like this as each farmer and their group of hopeful singles meet and mutually select one another before the women are invited to experience life on their respective farm.
FROM
there, the farmers show each group what it is really like on an actual working farm,
FROM
tending to the land, feeding cattle and baling hay, to the behind-the-scenes business operations. For the ladies, the reality of this way of living may beg the question: how far are you willing to go for love? Together, with the hope of finding their ever-after, they endeavor to discover the beauty, humor, trials and romance that come with finding the one.
Farmer Wants a Wife is produced by Eureka Productions. Paul Franklin (The Real Dirty Dancing, Name That Tune), Chris Culvenor (The Mole, The Real Dirty Dancing, Name That Tune), Eden Gaha (MasterChef, The Real Love Boat) and David Tibballs (The Mole, Finding Magic Mike) serve as executive producers. Lauren Taylor Harding serves as an executive producer and the showrunner of the series.
Watch a video clip here: