Samantha Simone to Star In Film TOWNHOUSE CONFIDENTIAL
The film will be released through digital platforms on January 31, 2023.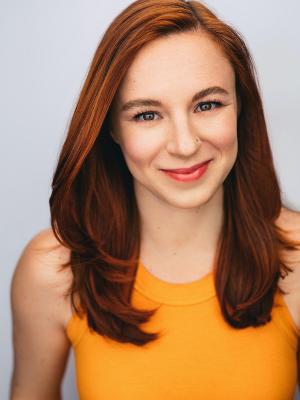 Actress Samantha Simone (Blue Bloods) has a lead role as Liz Perry in the romantic comedy feature film 'Townhouse Confidential,' which has a limited theatrical release on January 20, 2023, at THE VILLAGE East by Angelika, 181-189 2nd Avenue in NYC. The film will also be released through digital platforms on January 31, 2023, along with a DVD release, and is distributed by Vision Films.
'Townhouse Confidential' is based on the novel by Rosalind Resnick, who also executive produced the film, which was set and filmed entirely in New York in the trendy West Village neighborhood. The story is inspired by Jane Austen's Pride and Prejudice and Resnick's twenty-year experience as a New York City landlord and Greenwich Village townhouse owner. The film was directed by Patrick Perez Vidauri and produced by Lawrence Scott and Bob Shewchuk. 'Townhouse Confidential' won Best Feature in the New York Independent Film Festival 2022.
Story summary: "When the three Perry sisters, Elizabeth, Lydia, and Mary, inherit a New York City townhouse from their Jane Austen-loving parents, the race is on to find a wealthy tenant to rent their garden apartment to cover their mortgage, taxes, and repairs to avoid losing their home and being forced to move to cheaper digs in New Jersey. Could arrogant real estate mogul George Barrow, a Darcy'esque bachelor with no pets or kids, be Elizabeth's prince charming who saves the day or is his courtship just a ploy to put her townhouse into contract and turn the West Village into a hedge funder Disneyland?"
Watch the official trailer here:
Official website: https://townhouseconfidential.com/
In addition to 'Townhouse Confidential,' Samantha can be seen on CBS "Blue Bloods" as the quirky TARU Tech McKenna. Samantha was born in Long Island but grew up in London and New Jersey. She received her BA in Theater and Elementary Education Certification from Ramapo College of NJ and her MFA from Columbia University. She is represented by manager Chris Silvers of Center Stage Management and agent KATIE Murphy of Pantera/Murphy The Agency.