Photos: Netflix Shares First Look FIREFLY LANE Final Season
The first part of the season will debut on December 2.
Firefly Lane returns this December 2nd with a concluding 16-episode, supersized season. Part 1 debuts December 2, 2022 and includes episodes 201-209. Part 2 will launch in 2023 and include episodes 210-216.
Katherine Heigl and Sarah Chalke reprise their roles as lifelong best friends facing the ultimate test of their friendship and the path to sustain the other relationships in their lives.
Four new cast members join Season 2 including India de Beaufort (Charlotte), Greg Germann (Benedict), Jolene Purdy (Justine), and Ignacio Serricchio (Danny).
Additional cast includes: Ben Lawson, Beau Garrett, Ali Skovbye, Roan Curtis, Yael Yurman
Maggie Friedman serves as showrunner and executive producer along with executive producers Katherine Heigl, Shawn Williamson, Michael Spiller, and Stephanie Germain.
What could possibly have ended the tight-knit thirty year friendship of Tully and Kate, our "Firefly Lane Girls Forever"? We'll learn the answer this season -- but first -- Kate grapples with the painful aftermath of Johnny's ill-fated trip to Iraq, while Tully faces a lawsuit after walking away from her talk show, and must start her career over from the bottom.
This leads her to search for answers about who she is and where she comes from -- including a quest to find the father she never met, against the wishes of her secretive hippie mother, Cloud. In the '80s, we see Kate and Johnny first fall in love, creating more than a little drama in the newsroom where they work, as Tully's career rises and she spars (and flirts!) with cocky sportscaster Danny Diaz.
She just might have met her match -- that is, if they can stop arguing for five minutes. While in the '70s, teenage Kate and Tully struggle to keep their friendship together as Cloud goes to jail for dealing drugs and Tully goes to live with her grandmother, far away from Firefly Lane. As the girls face the tumult of high school apart, they know the one thing they really need is each other.
Photos courtesy of Netflix.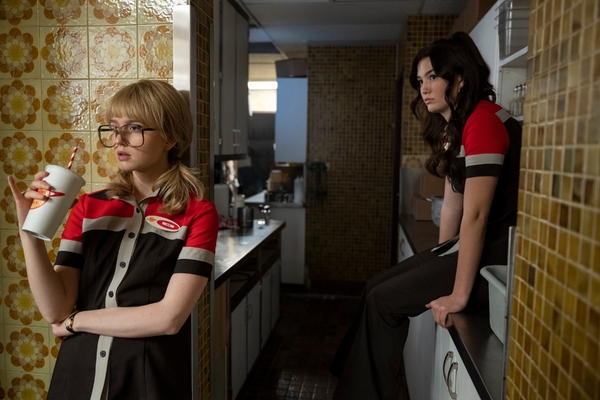 Roan Curtis as Young Kate, Ali Skovbye as Young Tully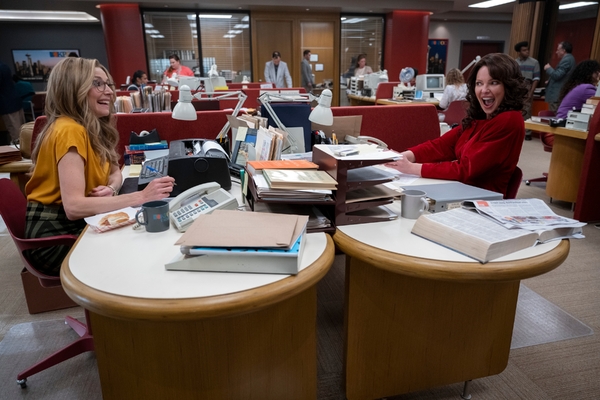 Sarah Chalke as Kate, Katherine Heigl as Tully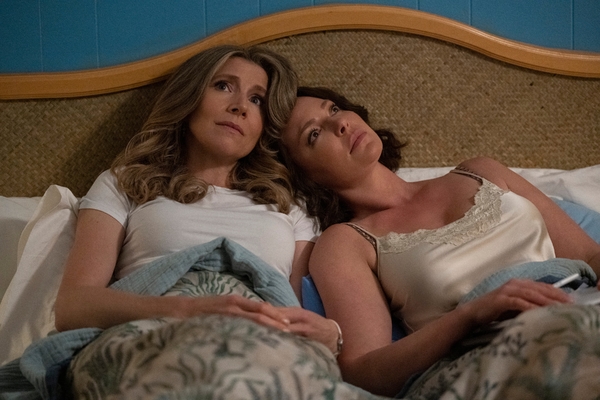 Sarah Chalke as Kate, Katherine Heigl as Tully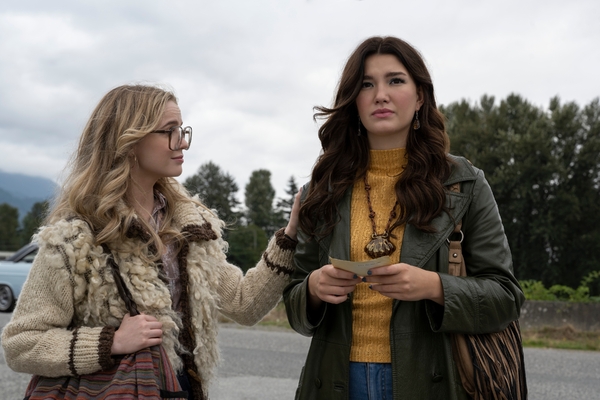 Roan Curtis as Young Kate, Ali Skovbye as Young Tully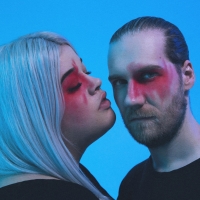 Poppymoon Releases New EP 'I'

November 25, 2022

I is the story of the German pop duo's origins, their beginnings as Poppymoon, and how their paths intertwined. The duo wanted to create a record that represented their authentic selves. The characters may differ, the moods may vary, but ultimately, it's all one coin. As for Poppymoon's songs, the same applies. 
---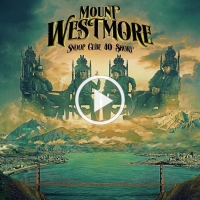 West Coast Supergroup Mount Westmore Release 'Free Game'

November 25, 2022

The West Coast's very own supergroup, Mount Westmore, drops a second single and visual for "Free Game" via the label Mount Westmore with MNRK Music Group. The uber rap group, made up of Hip Hop's West Coast royalty, Snoop Dogg, Ice Cube, E-40, and Too $hort, will release their new 16-track album titled Snoop Cube 40 $hort soon.
---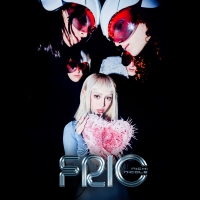 Nicki Nicole Releases New Single 'Frío'

November 25, 2022

The Latin GRAMMYs® nominee attended the awards in which her Christina Aguilera collaboration 'Pa Mi Muchachas' was 4x nominated. Nicki is currently in the midst of her first Mexico headline tour. It follows her recent North America festival performances at Coachella, This Ain't No Picnic and Baja Beach.
---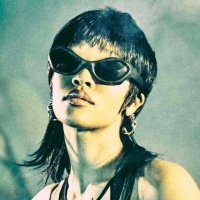 Tamera Shares New Single 'Insensitive'

November 25, 2022

Tamera returns to the limelight with her latest single "Insensitive". Following the release of her recent sizzling summertime remix of her debut EP single "Wickedest" featuring new vocals from Haile, on "Insensitive" Tamera continues to lean into her West African heritage, harnessing the seductive sounds of her inner goddess.
---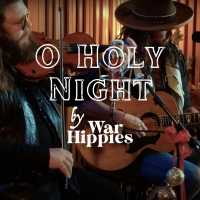 War Hippies Release Christmas Cover of 'O Holy Night'

November 25, 2022

War Hippies release long awaited and fan favorite holiday cover of 'O Holy Night.' This was the first song band members Scooter Brown and Donnie Reis ever recorded together when they first formed their act in late 2021. This single quickly became the crowd's favorite song in concert, with frequent requests to release the song since the beginning.
---