INTO THE NIGHT Garners Attention From International Film Festivals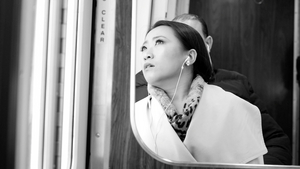 Kate Li's "Into the Night," a feature film by Snowise Films, made on a budget of $6,000 with a total cast and crew of eight members, is scheduled to be screened at two major international film festivals this October: LA Femme International Film Festival in Los Angeles, California, and Cardiff International Film Festival in Wales, United Kingdom.
"Into the Night" is the feature film directorial debut of Los Angeles-based film director Kate Li, a Harvard and Boston University graduate. The film depicts the story of a young woman, following the mysterious murder of her fiancé, who is forced to sift through facts and lies to arrive at the truth and escape from the web of manipulation she is caught in. Shot in black and white and presented in a non-linear fashion, the film breaks a few boundaries of traditional gender roles and human morality in classic detective stories and brings a contemporary narrative and characters to the iconic film noir style.
"We are extremely honored and excited to present 'Into the Night' at these outstanding film festivals this October," said Kate Li, who served as director, co-writer, co-producer, lead actress, editor, and music composer for the film. "We made this film with $6,000 and eight people, so all we had to rely on was our creativity and imagination. This film is very much a story about the underdog, not only in the making of the film but also in the story it tells: the story of a young woman who is frequently ignored and taken advantage of; the small person who feels like his or her voice can't be heard. I hope this film could resonate with audiences internationally, thanks to the wonderful screening opportunities these film festivals provide."
The film won Best Feature Film at Sunrise 45 Film Festival in Michigan in August and is scheduled to screen at LA Femme International Film Festival on Saturday, Oct. 19, at 10 a.m. at Regal L.A. LIVE & 4DX in Los Angeles, and the Cardiff International Film Festival on Saturday, Oct. 26, at the ATRiuM Cinema 2 in Cardiff, Wales. The filmmakers will be at both screenings to answer questions.
Tickets for LA Femme International Film Festival can be accessed here, and tickets for Cardiff International Film Festival can be accessed here.
For more information about the film, please visit www.intothenight2019.com.
More Hot Stories For You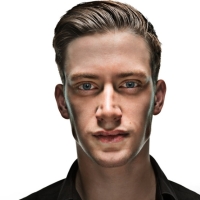 Streaming Comedy Special DANIEL SLOSS: SOCIO to Be Released in December

November 27, 2022

DANIEL SLOSS: SOCIO, the new comedy special from the creator of Netflix hit shows Dark and Jigsaw, and Daniel Sloss: X will premiere on DanielSloss.com at 7pm GMT on Friday 9 December 2022. 
---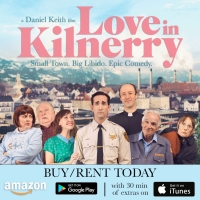 LOVE IN KILNERRY Now Available To Rent On Amazon And iTunes

November 22, 2022

Just in time for the holidays, the comedy feature LOVE IN KILNERRY is now available to rent! The film will also be available in the UK/Ireland on December 6th and debuts in Australia on January 10, 2023.
---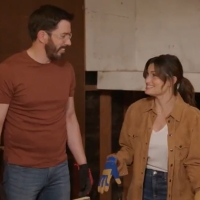 Video: Watch a Clip of Idina Menzel on CELEBRITY IOU - Airing Tonight!

November 21, 2022

Watch a clip of Idina Menzel with "Property Brothers" stars Drew and Jonathan Scott on HGTV's Celebrity IOU!
---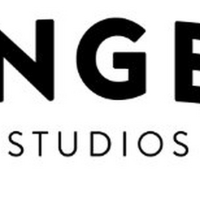 THE CHOSEN Comes in Third at Box Office Opening Weekend

November 20, 2022

Angel Studios–the platform empowering creators to crowdfund, create, and then distribute films and TV series globally with full creative control and backed by thousands of Angel investors–has announced that's it's signature series, The Chosen: Season 3–with a $3.7 million Friday gross–is on pace to have an historic weekend at the box office and looks likely to come in #3.
---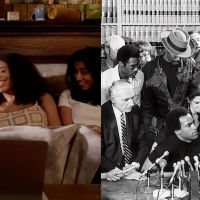 Global Virtual Film Festival YALE IN HOLLYWOOD FEST Announces Full Line Up

November 19, 2022

Yale in Hollywood will present its third global virtual film festival, Yale in Hollywood Fest, from December 1 to 3, 2022, with a three-day line up of feature and short films and an esteemed alumnae jury consisting of actress Robinne Lee, Obbie winning playwright David Henry Hwang, last year's festival winner actor/writer Jeff Locker and actress/current Yale student Sophia Mitri Schloss.
---