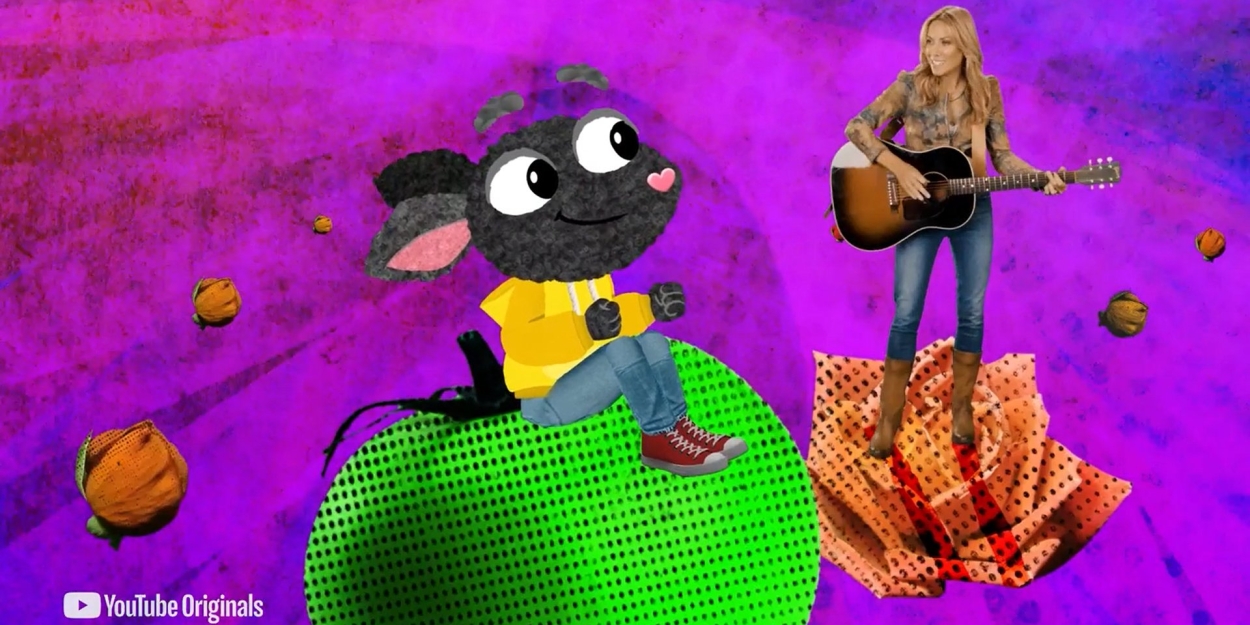 Exclusive: Sheryl Crow Guest Stars on Original Music Series for Kids JAM VAN
The series features Lin-Manuel Miranda, Brandi Carlile, Daveed Diggs and more.
YouTube Originals Kids & Family has released its newest series "Jam Van''. From the Oscar, Emmy, Grammy, and Tony Award-winning team of Believe Entertainment Group (''Dear Basketball"), composer/producer Bill Sherman ("Hamilton," "In the Heights," "Sesame Street") and animation studio Global Mechanic comes a road-tripping, original music series for preschool kids and families. The series, which consists of eight 11-minute episodes, launched on January 19 at 9am PT / 12pm ET with two new episodes featuring Lin-Manuel Miranda and Brandi Carlile. Thereafter, new episodes will roll-out weekly on Thursdays on the YouTube Originals for Kids & Family channel and the YouTube Kids app.
Watch an exclusive clip of Sheryl Crow guest-starring on Jam Van below!
"We came up with the idea for 'Jam Van' with the intention of creating a funny, music-filled show that would expand young kids' world and foster a sense of openness and an appreciation for each other's similarities and differences. And we are thrilled to have this incredible roster of musical artists and comedic talent along for the ride," said Bill Sherman and Brian Hunt, co-creators and executive producers.
The series' diverse roster of musical artists include Boyz II Men, Brandi Carlile, Sheryl Crow, Daveed Diggs, Fitz and The Tantrums, Lin-Manuel Miranda, Old Crow Medicine Show and Trombone Shorty who join Anne and Lamb for this musical joy ride through the United States.